Interview with:

Mohammad Alshraideh, Founding & Managing Partner, PrimeCase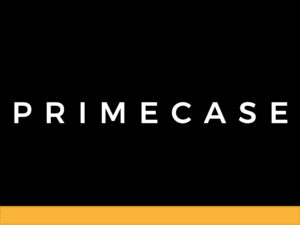 Primecase law Firm
PrimeCase is a prestigious corporate law firm, whose road map was planned and designed carefully to deliver the most relevant, practical, and professional personalized services that match its clients' legal objectives, requirements and situations.
Over a course of # years, PrimeCase has built a solid team of qualified, competent  and specialized lawyers, working hand in hand with an exceptionally hard working support team to cover all of their clients' customized needs, providing unmatched expertise to deliver satisfactory legal solutions.
Our distinguished legal practitioners are proudly positioned as pioneers in legal practices, which lead us to match with a varied and prestigious client base from the very beginning. We have since continued to maintain our position in the field as one of the leading firms in our specialized practice areas.
Prime Case is now considered as one of the leading law firms in the Middle East region, recognized for its integrity, credibility, effectiveness, and efficiency, as well as its diversified and broad range of legal services and its ability to continuously afford its clients with consistency, competency and satisfaction, all integrated in one office.
1)What do you see as the main points that differentiate Primecase from your competitors?
Prime Case is always seeking to exceed client expectations, as we contribute in highlighting new opportunities for clients .
Our Clients are not only seen as a source of income , but part of our culture and development process as our Legal services are worth having with purest yet most professional intentions.
Therefore, our service value is much higher than the billing rates.
2)Which practices do you see growing in the next 12 months? What are the drivers behind that?
Prime Case's future growth consists on expanding and developing our areas of expertise such as:
Bankruptcy
Foreign Investment Rules and Regulations
Crypto
VAL
We see ourselves expanding over the above topics and others, driven by the fast growth of Foreign investment and the new world Digital Investment process, that took a huge place specially in the GCC Market , where post- COVID and the economical situation caused many companies to face Bankruptcy , Shift to online solutions , thus GCC being the Hub for International Investments now more than Ever.
3) What's the main change you've made in the firm that will benefit clients?
Legal Cases have been handled by multi-lingual firms , which consistently follow up all over the case flow from the beginning , to the courts , juries and clients.
Counting on Youth colleagues whose skills tend to be more active – energetic – Smart and flexible to adapt with the new world Digital Tools and decent mindset.
Other than the professional services and the reliable output, our firm adopted the use of Technology to enhance the firm / client relationship by saving time and increasing efficiency .
We have used Online Presence for ease reference and Digital Marketing Integration for the new Client's trust of us being leaders in adapting with the new era we call " ONLINE" .
ERP Software within the firm, with continuous communication with third parties also help us share updated news and Case status both Digital and Paperwork when required.
Using Digital Marketing to increase exposure, trust, and deliver the proper and professional presence for everyone to reach us , speak to us, get a free primary opinion over the virtual world tools before we proceed further.
4) Is technology changing the way you interact with your clients, and the services you can provide them?
We value the use of Technology, as it has benefited us in the areas of Time management , ease of communication anytime, anywhere, Delivering updates in many forms on a regular basis for each and every client.
It is a must and a necessity to declare that technology has made everything easier and faster , where the information exchange between parties has been easier than ever.
Starting from the meeting process ( online conferences, etc.) to the workflow with Courts and all Governmental departments , to sharing information and documents , to follow up and status update…from the beginning till the end Technology is a must for details , tasks and communication management.
5) Can you give us a practical example of how you have helped a client to add value to their business?
During the studying of legal structure of one of our corporate clients, we discovered many legal irregularities and therefore we advised them and undertook necessary actions and steps to eliminate the mentioned irregularities including interventions to register their IP rights in the regions where the client operates, and therefore add value to the company where another company offered to acquire part of the share capital of our client.
During the process of one of the acquisition transactions of one of the businesses belonging to one of our clients we advised the client to undergo and perform certain actions including proper valuation as well as including certain clauses in the acquisition agreement which resulted in increasing the value of the business that is subject to acquisition from 280 million AED to 400 million AED.
6) Are clients looking for stability and strategic direction from their law firms – where do you see the firm in three years' time?
Despite the economic activity being accelerated in the last years, some industries have shown much slower progression despite the past expansion of credit lending being issued in the UAE. Softer economic conditions have led to a significant reduction of clients' spending power.
However, we have noticed that the Dubai Expo has caused a growth in the construction sector. And so, clients working in the construction and engineering industries found managing their cash flow to be a challenge. Their projects always need to be delivered in a timely manner and within budget restriction, or they would face many costly legal challenges. Clients would then usually end up being unable to manage their cash flow to pay for their legal fees. In light of that, we see PrimeCase helping our clients in that industry find successful solutions, maximized opportunities and significant risk reduction in the next three years. We predict that we will be dealing with numerous legal challenges in that area and plan to help our clients' through as successfully as possible. We continue to do research in the field and specialize in the most deal-with legal issues predicted to arise to help our clients manage their risk and reduce damage. We also predict that we will be in Tier 1 in the litigation sector, and Tier 2 in the corporate sector.