Interview with:

Mehmet Suat Kayikci, Partner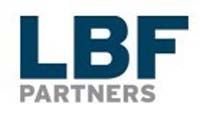 Partner Mehmet Suat Kayikci discusses LBF Partners's core values and vision.
What do you see as the main points that differentiate LBF Partners from your competitors?
Our core team members have in-depth technical knowledge and experience in their respective fields. The team consists of leading specialists, who have either worked for authorities in Turkey including Capital Markets Board of Turkey and Energy Market Regulatory Authority or other big firms.
Although LBF Partners' roots do not date back to our ancestors, there is one of a kind synergy in the team with many years of earlier professional experiences in practice, at universities as academics and experts at governmental authorities. We are very much proud of our technical fund of knowledge which helps us reverting to the clients with the most accurate as well as the fastest advice. Other than this distinctive feature of LBF Partners, we have a unique atmosphere where we all work in a peaceful environment with a great passion to legal practice and sophisticated legal matters of our clients.
Which practices in your member firm do you see growing in the next 12 months? What are the drivers behind that?
Energy is one of the active sectors in Turkey for the last couple of years, and we expect this to continue especially with new deals in the field of renewables such as solar and wind due to feed-in tariffs.
Considering fluctuations in Turkish Lira and along with certain legislative changes, we experienced many financial queries such as foreign currency contracts and the atmosphere in the financial markets. We, therefore, expect continuous developments in a couple of months term relating to finding new financial instruments for companies. On this basis, we know that we will be working on various matters relating to financial & banking law and capital markets.
Obviously, apart from above, M&As will continue, corporate re-structuring works including inter-company mergers for tax optimization purposes will occur, and data protection compliance will retain its importance for companies as there is a new piece of legislation in Turkey since 2016.
Last but not least, we are very well aware of the fact that there are many disputes that needs to be resolved, and we will be working on various sophisticated cases relating to contractual disputes, debt collection, contentious insurance and reinsurance and especially shareholder disputes and disputes arising from M&A transactions, as we are doing currently.
Is technology changing the way you interact with your clients, and the services you can provide them?
Considering the current era of technology, we are keeping up with the new practices for a better & easier communication for sure. We are also very flexible to meet our client's expectations with thinking new solutions and/or creating new tools at LBF Partners.
Can you give us a practical example of how you have helped a client to add value to their business?
We worked with one of our clients for their new investment in Eastern Europe, where we played a key role for their expansion out of Turkey, not only with our advice within the legal framework but also with our commercial considerations along the way together with them.
In another occasion, we were involved in an energy related regulatory matter where in-depth technical knowledge was required. With our involvement, the matter came to an end with a creative new solution.
At LBF Partners, we have totally different approaches and policies. We believe in creating values with our proven technical expertise & many years of practice and combining the strengths where & if necessary. That is to say our priority is providing the best quality services and bringing the most appropriate solutions at all times; nothing else.
Are clients looking for stability and strategic direction from their law firms – where do you see the firm in three years' time?
Clients look for stability and strategic direction from their law firms, however they are expecting out of the box thinking, fresh practices and new solutions as well as stability and strategic direction. Therefore, we consistently put ourselves in clients' shoes and walk with them. We also always engage with our clients at partner level. This enables us to develop shoulder to shoulder working practice and provide unique quality of services.
In three years' time, we aim at providing services not only to European and Turkish clients but also to clients from Gulf area, all over America, Asia & China, with the same quality of services regardless of the increasing demand.