Interview with:

Mattias Bergman, Director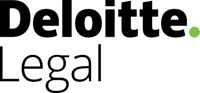 Mattias Bergman, Director at Deloitte AB discusses how the firm is adapting to clients' changing needs.
What do you see as the main points that differentiate deloitte ab from your competitors?
Deloitte AB is part of the Deloitte Legal network with over 1,750 legal professionals in more than 75 countries. What differentiates us the most from our competitors is our global reach and our close collaboration with other Deloitte professionals within Tax, Financial Advisory, Consulting, ERS and Audit. As a result, we are able to provide services to small, family-owned business as well as an international group of companies.
We strive to provide not only a legal solution, but a complete business solution to the client's problems. The broad industry knowledge within Deloitte AB help us to work more proactively and close to our clients. Qualified legal advice requires excellent lawyers but also — and most importantly – an in-depth understanding of our clients' businesses.
We pay ample attention to simplifying matters for our clients. In practice, this means we understand the importance of personal attention and tailor-made solutions, fitting the needs of a diverse group of clients at every given moment. Working with Deloitte AB is easy, because we make it easy. We offer our clients a superior service experience by listening, working to understand them, and maintaining a solution-focused outlook. We collaborate with our clients, adapt to their needs and deliver solutions that exceed their expectations.
Which practices in your member firm do you see growing in the next 12 months? What are the drivers behind that?
During the past year we have seen a steady increase in employment law matters, and we expect high volumes also in the coming year. We believe the main driver behind our growth is increased awareness of our employment law services and client satisfaction.
M&A and restructurings have always been two of our top-priorities, and due to a closer collaboration with our Financial Advisory department we expect to expand even more. To further strengthen our M&A offer we are currently in the process of recruiting additional M&A professionals.
We have a continuous flow of start-ups and corporate law matters, and have also noticed an increasing interest in cross-border mergers, which we now have extensive experience handling for our clients.
As the regulatory burden keeps increasing for companies within the financial industry, it is likely that we will also see an increasing demand for industry specialists, for example within AML.
What is the main change you have made in your firm that will benefit clients?
We have employed more professionals to meet client demands for our services, and we have established a closer collaboration with our Nordic neighbours to simplify and broaden our offer to clients established in more than one of the Nordic countries.
How is technology changing the way you interact with your clients and the services you can provide them?
We put great effort into monitoring technical developments in the legal sector, and investing in the development of our people's digital skills as well as in technologies that help us add value to our clients' organizations. Effective management of client information is essential to reduce the client's legal costs and burdens, and we are just in the process of implementing a new information management system called "Connect".
Social media is changing the way we communicate. In light of this development, we continuously evaluate that the way we communicate within Deloitte and with our clients, ensuring we maintain our high standards of client confidentiality..
Can you give us a practical example of how you helped a client add value to their business?
We regularly help clients understand the financial and legal risks associated with a certain action before we assist with the implementation. In practice this means we evaluate how a group is most efficiently structured, if the client should proceed with a contemplated acquisition, the consequences of an establishment in Sweden in a given industry, or what they need to think about before downsizing staff.
Are clients looking for stability and strategic direction from their law firms – where do you see the firm in three years' time?
In our view, clients are looking for a stable and dependant partner to whom they can turn to whenever they face a legal issue. Strategic direction is becoming increasingly important in sectors where regulatory changes are frequent as the regulatory framework often has a substantial impact on their business model.
In three years' time, the legal environment will be even more complex, and at the same time clients will still ask for simple solutions to their problems. Deloitte is well positioned to deliver great advice to clients using the latest technologies available.