Interview with:

Manuel Cartagena, Lead Legal Partner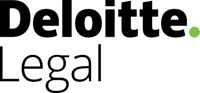 Deloitte Ecuador´s Lead Legal Leader Partner, Manuel Cartagena explains how the firm is adapting to clients' changing needs towards COVID19 pandemic and post-pandemic
What do you see as the main points that differentiate RP&C Abogados – Deloitte Legal Ecuador from your competitors?
For RP&C Abogados, member firm of the Deloitte legal network, it is vital to provide valid tools for making decisions based on firsthand information. Our experience and acquired know-how enable us to provide creative solutions to complex and unusual problems through a multidisciplinary team of specialist professionals.
Which practices do you see growing in the next 12 months? What are the drivers behind that?
In my opinion we will see growing practices in mining and labor advisory services, obviously digital law as reforms to laws undertaken recent months kick in due to COVID19 pandemic.
What's the main change you've made in the firm that will benefit clients?
We have assembled a talented team of professionals who possess the technical skills, experience and communication abilities required to ensure that the clients are provided with the best available service.
Is technology changing the way you interact with your clients, and the services you can provide them?
Technology has changed the way we interact with our clients. We now make strenuous efforts to ensure that information is shared safely. It has also allowed us to share articles of interest, target communications as well as disseminate publications such as Legal News and the Official Gazette to our clients.
Can you give us a practical example of how you have helped a client to add value to their business?
RP&C Abogados – Deloitte Legal Ecuador is different to traditional local law firms since we are a multidisciplinary practice. Our services are analyzed not only from a legal perspective but also from a business outlook. We have professional experts in business administration and accounting, and RPC & Abogados forms part of the Deloitte Legal network, so we can call upon the experience and methodology of the most prestigious and successful firm of the world.
Are clients looking for stability and strategic direction from their law firms – where do you see the firm in three years' time?
In a globalized world in which technology advances in leaps and bounds, clients need to have access to firms with international and reliable contacts, firms with their own network. This is what RP&C Abogados offers our clients as part of the global Deloitte Legal network. We also act as a consolidated practice for local companies, enabling clients to benefit from our local and international experience in which we can identify disadvantages, challenges and benefits from a global perspective.