Interview with:

Lynda Amadagana, Managing Partner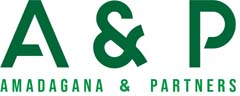 Managing partner Lynda Amadagana gives an insight into the firm and explains her vision for the future.
What do you see as the main points that differentiate AMADAGANA & PARTNERS from your competitors?
Amadagana and Partners ("A&P") is an innovative client-focused law firm. Indeed our strategic positioning since our creation in 2019 is as to provide deep technical expertise in the energy, mining, infrastructure and financing sectors in Africa. Thus, our differentiating feature is the sectorial approach of our services. We are advising national and international investors, government entities and key players in African economies in structuring and managing their projects in the abovementioned sectors in Cameroon and Africa, with a particular focus on the OHADA zone.
At A&P, we have a recognized local expertise in the market combined with a mastery of international standards. These two factors combined with our sectorial approach are our competitive edge.
Which practices do you see growing in the next 12 months? What are the drivers behind that?
The CEMAC zone in general, and Cameroon in particular, is a dynamic region with a strong untapped energy and mining potential and growing demand due to the strategic approach towards industrialization. We expect to see significant growth in energy, mining and infrastructure transactions, as the various governments enter into public-private partnerships to boost the development and financing in these sectors.
We also anticipate seeing tech, data and telecom law to evolve with the growing use of electronic data and dematerialization of transactions. In addition, we see sports law as an area of potential growth, as African leagues are becoming more professional and are in growing need of transactional expertise.
What's the main change you've made in the firm that will benefit clients?
Since the launching of A&P, we have been focusing on meeting our client's needs. Indeed, we are providing our clients with the business and sectorial information they need to make informed decisions. We regularly publish online weekly briefing news and legal and tax newsletters. Th is information is key as it enables our clients, particularly multinationals, to have at a glance, the economic and legal state of affairs in Cameroon and Africa. We get positive feedback from our clients on this business-centered approach.
Is technology changing the way you interact with your clients, and the services you can provide them?
From the beginning, the use of technology has been essential to our communication with clients. We communicate with our offices in other cities (Paris, Kinshasa) and with our clients through several tools such as zoom, teams, skype etc… We are also very active on social networks such as Linkedin, Twitter or Facebook and regularly update our various accounts. We ensure that we provide timely and efficient services with tehcnilogy as we can finalize transactions, provide written consultations, hold meetings through our technological tools. We also provide systematic reporting to our client using the same tools.
The arrival of the pandemic and the closing of borders has only amplified this trend, with meetings systematically held by audio and video conference between team members and our various clients around the world.
We can validly say that technology has amplified our productivity, allowing us to save time and to provide even faster and more fit-for-purpose services to our clients.
Can you give us a practical example of how you have helped a client to add value to their business?
One of our main clients is a large group in the mining sector, which was looking to establish its presence in Cameroon. We acted as legal counsel for the implementation and provided assistance on all legal and regulatory issues in the mining sector in Cameroon.
The assistance was complex due to the lack of implementing provisions of the Cameroonian mining regulations making it difficult to give a clear opinion on the applicable law. Fortunately, thanks to our legal support and innovative and collaborative approach with the regulator, administrative bodies and our client, the operation was successfully completed.
Are clients looking for stability and strategic direction from their law firms – where do you see the firm in three years' time?
Stability, productivity and balance are qualities that are highly valued by our clients, which we strive to cultivate on a daily basis.
In three years' time, our firm's objective is to expand our reach by opening new offices in Central and West Africa to provide a global service to our clients. We also have the ambition to strengthen our human resource by hiring new senior Associates to continue to provide high quality service and assistance to our clients in several sectors.