Interview with:

Irina Narysheva, Head of KPMG Law in Russia and the CIS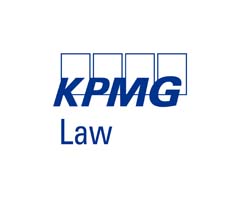 The managing partner of KPMG Law in Russia and the CIS explains the legal practice's strategy in delivering multifunctional professional services and the key market differentiators that allow KPMG to remain successful in what is a highly-competitive law market
What do you see as the main points that differentiate KPMG Law from your competitors?
My 16 years of professional experience as a lawyer in KPMG (after a number of years in another international law firm) have taught me that our clients treasure the breadth of view our lawyers bring to their businesses and our ability to identify the key commercial, financial and tax issues and then find the right legal solutions for their highly complex projects. They greatly value the way we involve relevant expertise from our colleagues as necessary. In this way we are more than just lawyers working on legal documentation, we are trusted business advisors to our clients.
Our market differentiators are the quick access we provide to cross-functional and industry-focused teams; the vast experience we bring from working on complex projects with our colleagues (such as, for example, business restructurings, post-M&A integrations, etc), and the global reach of our legal practices (which now cover over 75 countries, exceeding the global networks of most ILFs). KPMG globally is now specifically focusing on the development of our international legal services as a separate service line.
What's the main change you've made in the firm that will benefit clients?
In the last few months we have deliberately invested in practices such as bankruptcy and debt recovery (driven by clear market trends showing growth in the number of cases involving standard insolvency procedures and the recovery of losses from executives and UBOs of big companies). We have also enhanced our real estate practice and increased our expertise in public-private partnerships (the latter is in response to a state policy focusing on the attraction of private investment to infrastructure projects). We have additionally recruited a Director (Anton Chernykh) with specific expertise from a large energy company regarding the management of intellectual property. This is a new, highly important area, given the rapid development of technologies and the growing demand for proper legal protection of IP in large companies.
Is technology changing the way you interact with your clients, and the services you can provide them?
There are a lot of initiatives and practical solutions emerging from the KPMG Global Legal Services team with respect to technologies for legal services, and we are constantly assessing and testing them. For example, there's a very interesting tool allowing us to standardise and speed up due diligence processes, making it more effective from both a cost and time prospective.
Can you give us a practical example of how you have helped a client to add value to their business?
I can give a very practical recent example of how we, as lawyers, helped one of our clients to save over RUB 2 billion (round EUR 28 million). Our client's counterparty suggested that our client perform a pre-transaction business restructuring. This sounded right from a legal prospective and our client agreed. However, having looked closer at the suggested restructuring steps, and having subsequently talked to tax experts (though there was no request from the client to do so and that expertise was outside of the scope of our engagement), we identified a high risk that the transaction would be requalified from a tax perspective, leading to a charge of additional VAT of nearly EUR 30 million.
Additionally, we also identified a high degree of uncertainty and the potential for post-close conflict with respect to calculation methods used in closing the accounts, as set out in the transaction documentation. This was also a risk of that our client would lose value from the transaction.
The client therefore asked us to take a broader look at the whole transaction structure and present an effective approach from a legal, tax and financial perspective. We did this, and a transaction valued at over EUR 500 million was signed after 2 months of intense negotiations. I would very much doubt that a standard M&A lawyer could have identified the sophisticated tax & financial issues involved without having recourse to the relevant specialists in the negotiations. As such, our multifunctional team (working as sell-side lawyers) and applied knowledge from working cross-functionally saved our client from a massive series of unexpected costs.
Are clients looking for stability and strategic direction from their law firms – where do you see the firm in three year's time?
From a financial prospective, we offer our clients stable terms and conditions as part of our framework contracts. These contain in many cases fixed hourly rates in local currency, and quite often work on a "capped" fees arrangement. However, most importantly, we are always working to develop our expertise, addressing not only current demands, but also upcoming market demands, in order to offer our clients the complete solutions they need to keep their businesses stable in this rapidly changing world.
We aim, therefore, not just to keep our current clients delighted with our services, but to enlarge our client portfolio over the coming years, hiring in key market expertise and becoming a large law firm with a headcount approaching 80-90 lawyers, known in the market for our leading expertise in complex business projects.