Interview with:

Irawati Hermawan, Managing Partner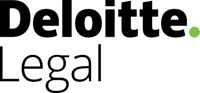 Irawati Hermawan, Managing Partner of Hermawan Juniarto & Partners, explains the growing infrastructure developments in Indonesia, as well as the firm's direction to providing legal service in the future since joining the Deloitte Legal Network.
What do you see as the main points that differentiate Hermawan Juniarto & Partners (member of Deloitte Legal Network) from your competitors?
Hermawan Juniarto & Partners distinguishes itself from other firms by offering our clients particularly strong resources in many disciplines. Our depth of practice enables us to handle complex matters. Our Partners and lawyers adopt a progressive approach, which apply pragmatic solutions in solving unique business problems.
We are widely recognised as one of the leading legal services provider for infrastructure, Public Private Partnerships (PPPs) and project financing works in Indonesia. We have assisted in major PPP and infrastructure projects such as mass rapid transit, light rail transit, airports, railways and fiber optic projects on a nationwide scale. In addition to our role as a leading PPP and Infrastructure legal services provider in Indonesia, we have extensive qualifications and experience in corporate commercial, capital market, mergers and acquisitions, banking, restructuring, commercial dispute, and intellectual property services.
As the result of several years of experience in dealing with regulatory matters, our firm's lawyers are well-versed in understanding and advising on complicated regulatory procedures in Indonesia, working with government/local government officials and local parliaments, as well as being able to communicate effectively and share ideas with them.
Throughout the years, we have developed extensive experience working with government officers and government agencies, and assisting with understanding policies and/or regulations. We believe this helps us better assist our clients in their corporate actions.
Furthermore, as part of the Deloitte Legal Network, we work together with over 2,500 legal professionals in more than 80 countries, allowing us to assist clients that require legal services across the world.
Which practices do you see growing in the next 12 months? What are the drivers behind that?
We believe most of our legal practices will keep growing and developing in the next 12 months as we are committed to continue providing quality legal services while responding to global trends and reacting to clients' needs. Our inclusion as a part of the Deloitte Legal Network on 1 October 2018 has strengthen the possibility of attaining our goal to be the strongest legal practice in Indonesia, in regards to clientele acquisitions, networks, and having a business that serves clients across the world for legal services such as infrastructure and project finance, corporate commercial, capital market, mergers and acquisitions, banking, restructuring, commercial dispute, and intellectual property services.
What's the main change you've made in the firm that will benefit clients?
Effective from 1 October 2018, Hermawan Juniarto & Partners became a part of the Deloitte Legal Network. This means that we are able to work with colleagues in an array of globally integrated services to deliver multinational legal solutions that are tailored and sensitised to the regulatory requirements and geographies of the clients. Our industry knowledge, global footprint, and multidisciplinary service model result in a strategic perspective that allows and empowers our clients to both meet their local responsibilities and thrive in the global marketplace. In addition, we are also able to provide full-on service to clients, not only regulatory and legal services, but also financial services, tax services, and consulting services, as we are able to provide a suite of comprehensive services together with other Deloitte businesses.
Is technology changing the way you interact with your clients, and the services you can provide them?
The customer service environment is changing driven by the growth and development of technology. Hermawan Juniarto & Partners aims to be the leader in the digital technology driven legal services by creating a new model for a new age, i.e., digital consultancy for its corporate clients. Hermawan Juniarto & Partners is transforming itself with technology in ways a traditional agency is not able to do.
Can you give us a practical example of how you have helped a client to add value to their business?
Hermawan Juniarto & Partners assists its clients to add value to their businesses by building long-term, trusting relationships, emphasising on client satisfaction as our focus and making use of our experiences. We assist clients through their biggest challenges to achieve their business goals and purposes.
We advise our clients on complex and high profile projects being delivered in Indonesia. These projects address major challenges faced by the Government as well as private sectors. Our active infrastructure and project financing practices assist and aim to transform the Indonesian economy and to support its continuous growth.
In our practice, we help clients by giving advice from a legal and commercial perspective on the basis of our extensive experience in various and complex legal matters.
Hermawan Juniarto & Partners has been at the forefront of embracing integrity and global-quality service. Our recent integration as a part of the Deloitte Legal Network is a testament to our commitment to quality and our long-term vision. Moving forward, the firm is very confident and has a positive outlook on the Indonesian market and beyond, and we will continue to strive to be a high-quality provider of professional legal services.
Are clients looking for stability and strategic direction from their law firms – where do you see the firm in three years' time?
Existing clients and more and more new clients have placed their trust in us as the firm is well suited to give strategic advice to clients. As a part of the Deloitte Legal Network, our skilled and experienced lawyers work together with other Deloitte professionals in tax, consulting, and financial advisory to guide clients through their projects in a coordinated way around the world. Hermawan Juniarto & Partners provides only legal services, and it is legally separate and independent from other Deloitte entities. In this respect, our vision is to continue rendering high-quality legal services to clients while we keep growing and developing to become the strongest and biggest law firm in Indonesia, and even in Southeast Asia.