Interview with:

Ion Dragne, Managing Partner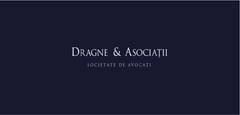 Managing Partner Ion Dragne explains which are the long-term goals of Dragne & Asociatii and how the company brings additional benefits to the clients' business
What do you see as the main points that differentiate Dragne & Asociatii from your competitors?
Dragne & Asociatii is recognized among the top law firms in Romania and in order to maintain this position we are focused on our clients' needs. We seek to understand their business and offer them legal services at the highest quality and with the best allocation of the resources.
Our lawyers are renewed not only for very good knowledge of the law, but also for skills as business fluency and a good understanding of the market in which the clients activate, being proactive and able to find the small differences that can change the course of the litigation and ensure the success of the projects.
Dragne & Asociatii has grown constantly in the past years due to its numerous successful dispute resolution cases, either in field of litigation or of arbitration. The main fields in which our lawyers are highly specialized are restructuring and insolvency, exequatur and enforcement proceedings, commercial and corporate fights, labor disputes or white-collar crime. This "hyper specialization" resulting both from the theoretical knowledge but also from practicing in many and various complex projects and disputes differentiates Dragne & Asociatii from the competitors. This reputation proved to be one of the most powerful advantage.
Which practices do you see growing in the next 12 months? What are the drivers behind that?
So far, our areas of expertise and our clients' portfolio have grown constantly from year to year. The Litigation & Arbitration are really busy departments which we expect to grow also in the next 12 months. The Real Estate, and Corporate/M&A departments have also an important role to our clients' business considering the day-to-day advice we offer, the implementation of several transactions/transfers and the due diligence reports carried on by the firm, therefore we reasonably expect that such areas will maintain their growing tendency throughout the next year.
In view of the pandemic of the last year, which changed the way of doing business and the working conditions of various companies, we have seen and we expect even more requests addressed to the Employment department. As the working conditions are changing, different amendments to the employment agreements are requested to be implemented. In this context, different types of disputes between employers and companies have arisen. We also expect the demands on restructuring and insolvency departments to increase, given that many companies have been economically affected by the lockdown.
What's the main change you've made in the firm that will benefit clients?
We try to offer our lawyers independence in their relations with clients, in accordance with the level of seniority they have. Also, our intention is to keep the client's relationship with a lawyer as long as possible, given that we know how important is the stability for our clients. We also continuously develop and improve the professional skills of our lawyers. The proper specializations of the lawyers involved in the projects handled and also the stability of the relationship between the lawyer and the client are definitely in the benefit of the latter.
Is technology changing the way you interact with your clients, and the services you can provide them?
Technology is evolving exponentially lately, which, of course, has effects on the way our company interacts with our clients.
The technology helped us increase the efficiency of our company. Online meetings and negotiations which are frequently required allowed us to easily, quickly and cost-effectively provide advice to international clients and to help them close different transactions.
Also, we implemented different procedures which are more cost effective for the benefit of our clients, by using online platforms and digital certificates for submitting and resolving different corporate changes. Specific software facilitated the awarding of contracts in the public sector, others enhance contract management, while other make legal research be a much easier job even when looking into millions of similar cases. Our company also interacts with the best online platforms for searching efficiently international and national case-law.
We understand the important role of technology when rendering legal services because everyone
wants rapid results.
In the last year, also the way to interact with the courts of law and arbitral tribunals have changed. The online interactions have grown significantly as the court claims and requests for several procedures to be considered in a litigation are nowadays submitted mainly online.
Can you give us a practical example of how you have helped a client to add value to their business?
Besides having a good legal expertise, we know how important is also to understand the client's business, therefore we always carefully consider the market sector in which they operate. Generally speaking, we add value to our customers business with every legal advice that we offer, which helps them to be compliant with the law provisions and to avoid any unsuccessful litigations. With respect to our dispute resolution department, we add value with every award rendered by the courts of law in favor of our clients.
A concrete example for adding value to the client business was when our firm offered legal assistance services for implementing a complex business transfer in the field of oil and gas, in an efficient manner, which allowed the client to grow his business and extend it to other areas of activity.
Are clients looking for stability and strategic direction from their law firms – where do you see the firm in three years' time?
As Dragne & Asociatii celebrated 11 years of activity this year, we know how important is to develop strong long-term collaboration relationships with our clients. Our long-term target is to constantly evolve, by growing our team and our clients' portfolio. We also aim to extend our expertise to other areas which are increasingly required due to technology development, such as Privacy & Cybersecurity law.
Therefore, in the next years we intend to continue the development of our firm, by making our existing clients even more satisfied as we intend to cover additional areas of expertise applicable to their business and by growing the firm's portfolio with new customers. I see Dragne & Asociatii as a law firm that will be permanently ready to adapt to a rapidly shifting world and our flexibility and good expertise would make us adapt quickly and accommodate changing client needs.