Interview with:

Ibrahim Shehata, Partner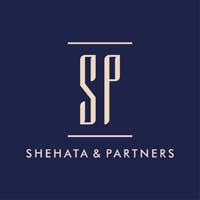 Ibrahim Shehata explains how his law firm is adapting itself to the ever-changing needs of corporate entities doing business in Egypt.
What do you see as the main points that differentiate Shehata & Partners from your competitors?
There are two main attributes that set our law firm apart from the competition.
First, we strive at Shehata & Partners to act as a strategic business partner to our corporate clients by adopting a client centric approach. By understanding both the business model of our clients, and the entire spectrum of its industry, we deliver innovative out of the box solutions that meet the business objectives and needs of our corporate clients. This allows all our legal services to revolve around our client base in the niche sectors we serve.
Second, we have a unique way of working. We use the top-down methodology to ensure that we deliver high quality tailored legal services to our corporate clients, this guarantees that we do not risk our quality of service for the sake of becoming more profitable in the short run. Our long-term strategy starts with the partner in charge guiding his associates in finding the perfect, tailored, legal solution for each client. At Shehata & Partners we are able to do this as we have a collective and diverse legal experience of over 70 years in the market.
Which practices do you see growing in the next 12 months? What are the drivers behind that?
We see the COVID-19 pandemic shaping a new norm everywhere. At Shehata & Partners we are predicting a general hike in the rate of disputes in the coming year. There will be a flow of labor and employment disputes along with disputes revolving around contractual obligations and how they have been affected by the pandemic. The issue of whether the pandemic will qualify as a force majeure will be highly debated before courts and arbitral tribunals.
There will be a flow of restructuring work for the sectors that are highly impacted by the pandemic such as oil & gas, aviation and tourism. In turn, transactional work will be more inclined towards the sectors that proved to be highly resilient at this time like technology, telecommunications, health and education.
What's the main change you've made in the firm that will benefit clients?
The main changes we have made are our pricing and billing techniques which are more suited to corporate entities doing business in Egypt. The new formula takes into account different metrics in order to provide a unique financial proposal. These metrics depend on the type and size of the business, and its industry. As we have always crafted tailored legal solutions for our clients, we are now using the same approach when we propose to them a financial quote. This provides our clients with the perfect pricing solution that is compatible with their legal needs.
Is technology changing the way you interact with your clients, and the services you can provide them?
Yes, technology is changing the way we interact with our clients. It enhances our approach of being highly responsive and practical in serving them. For instance, due to our trained usage of technology, we have been able to adhere to our high responsive rate during this current pandemic.
Also, the efficient use of technology has always helped us in crafting practical, legal solutions whereby we use the necessary visual aids to make our advice more effective. This both helps our clients understand their legal issues better, and bodes well with courts and arbitral tribunals.
Can you give us a practical example of how you have helped a client to add value to their business?
Helping clients add value to their businesses is a major part of what we do. One such example is when a certain client sought our help after having lost an arbitral case worth approximately USD 200 million. To put things in perspective, annulling arbitral awards in Egypt is not an easy task, especially if it is an institutional arbitration. The success rate for annulment is approximately 5% in similar cases. This put our chances of winning at 5%.
We proceeded to think outside the box. We identified our defense strategy on the basis of multiple streams in various directions. Our strategy was stronger and more effective as we tried to predict every possible outcome for each and every stream of defense, then defined how our holistic strategy would adapt to these potential outcomes. Against all odds, we succeeded in defending our client.
Are clients looking for stability and strategic direction from their law firms – where do you see the firm in three years' time?
This has been the case for some time now. Clients are no longer looking for traditional law firms, but instead they are seeking strategic business partners. They do not just need to know their legal position, but also strategic legal advice that works in tandem with their long-term business strategies. An increasing number of law firms abroad are adapting their styles to do so, as are we at Shehata & Partners.
We at Shehata & Partners are aiming to have one of the highest client satisfaction rates in Egypt and the MENA region. This is one of our main objectives which we have planned and strive to achieve within the next 3-5 years. For us, it is not about gaining market share, or being more profitable in the short term, but about how to satisfy our clients and their needs. We are also planning to extend our services gradually in other practice areas such as mergers and acquisitions, but at a reasonable pace so as not to risk the high quality of our service.