Interview with:

Estuardo Paganini, Leader Deloitte Legal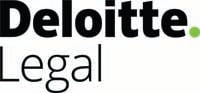 What do you see as the main points that differentiate Deloitte Legal Guatemala from your competitors?
Our standards: They consist of procedures that guarantee to our clients the quality of the services and work performed. In addition, we have technological tools that allow for better and effective communication with our clients.
Multidisciplinary Firm: It allows us to provide comprehensive solutions that meet our clients' needs, from different perspectives, which differentiates us from our competition.
Legal services provider: Deloitte Legal, with its network of professionals and presence in more than eighty countries, allows us to share knowledge, expertise, and comprehensive solutions that provide added value to our regional clients and their subsidiaries in our jurisdiction, providing them with quality and efficient service.
Which practices do you see growing in the next 12 months? What are the drivers behind that?
The legal practices that easily adapt to change and are at the forefront in the implementation of technology in their professional services, as well as those with knowledge of the environment in which their clients operate in their respective industries, are the ones that will have the opportunity to grow in the coming months.
Understanding the client's need for quick, efficient responses that provide comprehensive solutions, which will allow them to make decisions both in their jurisdiction and regionally, will be the driver for growth in the legal services market.
What's the main change you've made in the firm that will benefit clients?
We increased the quantity and quality of the services we offer the market, by hiring well-trained professionals who are highly adaptive and flexible in meeting our clients' needs, while remaining committed to complying with the Firm's internal policies. This guarantees high-quality, optimal and timely legal services to our clients.
Another important change to our practice is the redefinition of our taxonomy of services, giving it the utmost importance, so that it serves as a basis for the comprehensive development of our professional practice. This leaves us prepared for the implementation of new technology, enables more efficient management, and allows us to use our resources in a more versatile way when providing our legal services.
Is technology changing the way you interact with your clients, and the services you can provide them?
Yes, indeed. In addition to enabling faster and more effective communication, technology also allows us to provide our services more quickly. In the past, some formalities took more time because they involved manual procedures. However, many services are now available online, resulting in a much shorter response time.
In addition, we are implementing tools developed by Deloitte on a global scale, through which we can keep our clients up to date by immediately sharing information with them.
Can you give us a practical example of how you have helped a client to add value to their business?
Deloitte is known for performing a series of studies at the global level on different industries, through which we can keep our clients informed regarding the latest trends.
This also allows us to share positive experiences regarding problem solving or areas of improvement, both from an operational standpoint, as well as a legal perspective.
Are clients looking for stability and strategic direction from their law firms – where do you see the firm in three years' time?
The trend in business is to contract legal services on a regional basis, and thus we envision Deloitte Legal becoming one of the largest legal services providers in the region.
Having a global network of professionals available to our clients, along with our industry-based experience, allows us to guarantee our services and their quality.