Interview with:

Elvis Martinez, Managing Partner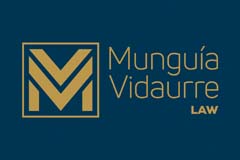 Dr Martinez Rios explains how the firm is adapting to clients' changing needs
What do you see as the main points that differentiate MVLAW from your competitors?
Our firm was founded in 1991, it is one of the most important, and prestigious firms in the region, not only en Central America, in all over America and Mexico. We are a legal office with an extensive practice, with a reputation for providing specialized, honest and comprehensive legal advice, focused on the needs of our clients, nationals and internationals, and based on the ethical principles of the profession. We develop a long-term relationship with our clients who becomes our friends. Our clients can reach their legal services accordingly with their individual request.
Which practices do you see growing in the next 12 months? What are the drivers behind that?
For the legal profession, the Covid-19 crisis has redrawn our legal advice. Now, home working and virtual meetings characterise the contemporary legal landscape. That could be the most significant change not just for the next 12 months, for the next years.
Overall, demand for legal services is growing in the following areas:
1. Regulatory and global compliance advice.
2. Integrated, cross border advice beyond legal
3. Use of technology with more integrated plataforms.
4. Value pricing
5. Trust
What's the main change you've made in the firm that will benefit clients?
Definitely, with all the crisis of COVID-19, the main change has been the integration, cross border legal advice with the use of technology that make feels our clients face to face and totally in touch with us.
Is technology changing the way you interact with your clients, and the services you can provide them?
Yes, the technology change the way to interact with our clients and the legal services we provide them, but the most import thing it is to demonstrate that we, as a legal office, can change accordingly with those technology changes too and make feel our clients that all their legal requirements have been don no matter the cross border limits.
Can you give us a practical example of how you have helped a client to add value to their business?
Since April 2018, Nicaragua has been going through a political economic crisis that it has caused our companies to have to renegotiate their contracts. In this context, we have being in touch with our clients, given them a legal support to let them have contractual structures which allowed them to renegotiate well the new terms of their contracts including some many clauses in favor of them and their business.
Are clients looking for stability and strategic direction from their law firms – where do you see the firm in three years' time?
As I said, MVLAW was founded in 1991. Next year we are going to have 30 years of foundation. I do not see more stability and strategic direction than that. We look forward to increase our number of lawyer and being part of more prestigious networks and international directory's.