Interview with:

Dr Jason Corbett, Founder and Managing Partner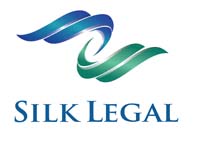 Founder and Managing Partner of Silk Legal, Dr Jason Corbett, sits down with the Legal 500 to discuss the latest Fintech developments and trends in Thailand.
What are the sources of payments law in your jurisdiction?
Compared to many of its Southeast Asian neighbors, Thailand has a highly developed fintech industry which consists of large players, namely banks, corporations, and startups that offer a variety of services. Due to fintech's prevalence in the country, there are several pieces of legislation that govern the technology including the Payment Systems Act BE 2560 (2017), the Royal Decree on Digital Asset Businesses of 2018, and the Electronic Transactions Act.
Thailand's fintech industry, and the rules surrounding it, is governed by several agencies including the Securities and Exchange Commission (SEC), the Electronic Transactions Development Agency, the Bank of Thailand, the Ministry of Commerce, and the Ministry of Finance.
Can payment services be provided by non-banks, and if so on what conditions?
In line with its 'Thailand 4.0' vision, the Thai government has introduced regulations that hope to encourage non-bank players to play a larger role in Thailand's fintech industry as a way or promoting the use of e-money in the country. Since June 2020, the Bank of Thailand has started taking in applications by non-bank operators for foreign exchange e-money licenses that will permit them to conduct fintech and digital money services in the country.
Nonetheless, non-bank service providers are subject to several requirements in order to qualify for the license. Service providers must either be incorporated as a limited company or a public limited company under Thai law and have at least one Thai national director domiciled in Thailand. Moreover, they are required to also hold an Electronic Money Service Business license with a minimum paid-up capital THB 100 million.
What are the most popular payment methods and payment instruments in your jurisdiction?
Thailand remains a largely cash-based society; however, there has been significant growth in terms of the adoption of digital payment methods, particularly for e-commerce transactions. Credit cards and debit cards dominate as the payment instrument of choice for most consumers, though QR codes, mobile wallets (such as Line Pay and True Wallet), and bank-to-bank transfers have become increasingly popular alternatives, particularly in urban areas.
What is the status of open banking in your jurisdiction (i.e. access to banks' transaction data and push-payment functionality by third party service providers)? Is it mandated by law, if so to which entities, and what is state of implementation in practice?
Thailand has an open banking initiative under its National e-Payment Master Plan, otherwise known as the Prompt Pay project. The Prompt Pay project provides for a standardized QR code for payments which allows users and businesses to send from and receive payments into a private bank account that is linked to their national ID number, mobile number, and/or corporate registration number. In practice, the use of Prompt Pay has grown significantly with 46.5 million Prompt Pay users, roughly 67% of Thailand's population, registered at the end of 2018 with an average 4.5 million transactions per day.
How does the regulation of data in your jurisdiction impact on the provision of financial services to consumers and businesses?
Even before the promulgation of the Personal Data Protection Act BE 2562 (2019), the enforcement of which has been delayed to next year, the Bank of Thailand regulated personal data through its own regulatory framework. Non-banks providing payment services must comply with the regulations of the Bank of Thailand and the conditions of its licenses that contain rules and conditions relating to personal data.
Having said this, I believe that the Personal Data Protection Act will significantly impact financial service providers not necessarily on their ability to provide e-money services, but in their responsibilities towards maintaining data integrity and attaining consent from their users.
What are regulators in your jurisdiction doing to encourage innovation in the financial sector? Are there any initiatives such as sandboxes, or special regulatory conditions for fintech?
As previously mentioned, various branches of the Thai government have introduced various regulations that aim to invigorate Thailand's fintech industry, most notably through its move to allow non-bank operators to provide fintech and e-money services. This highlights the positive stance regulators have towards the industry.
Other ways in which Thailand's regulators are encouraging the growth of the fintech industry is through regulatory sandboxes where firms are able to test their services under the supervision of regulators who will use these tests to understand the services better and conceive appropriate consumer protection safeguards. Two primary sandboxes relevant to the fintech industry are those conceived by the Bank of Thailand and the Securities and Exchange Commission.
Do you foresee any imminent risks to the growth of the fintech market in your jurisdiction?
The COVID-19 pandemic has brought considerable economic devastation to the world economy; and Thailand, a country that relies heavily on exports, has been significantly affected by this. Major industries such as tourism and manufacturing have been especially hit due to decreased demand from Thailand's trading partners, causing a surge in unemployment.
This may infer considerable ramifications to the growth of Thailand's fintech market given that consumers, particularly those who have been laid off due to the pandemic, may be less likely to make purchase, let alone use fintech platforms.
 What tax incentives exist in your jurisdiction to encourage fintech investment?
If a fintech firm is eligible for obtaining promotion from the Board of Investment (BOI) under one of the business categories it is currently promoting, the firm will be given several privileges that are not commonly available to regular companies based in Thailand. For example, firms involved with digital technology development may be entitled to an eight-year income tax exemption, 100% foreign ownership, and an easier process for employing foreign specialists in Thailand without the limitations imposed on regular companies.
Which areas of fintech are attracting investment in your jurisdiction, and at what level (Series A, Series B etc)?
The vast majority of investments pouring into Thailand's fintech industry are directed towards projects involved in payment infrastructure, specifically between businesses (B2B), crowdfunding, cryptocurrencies, and peer-to-peer lending. Several use cases in this area include conducting international remittances, trade finance, and even peer-to-peer energy trading. Many of those currently attracting investments are ventures that are currently operational and are looking towards expansion.
If a fintech entrepreneur was looking for a jurisdiction in which to begin operations, why would it choose yours?
As the second largest economy in Southeast Asia, Thailand has become a significant player in global trade, particularly as an exporter of electronics and automobiles, on top of being one the world's most popular tourist destinations. This indicates ample opportunity for fintech businesses to set up new digital infrastructure to supplement these sectors by providing innovative and cost-effective ways of conducting transactions.
Moreover, the government's favorable approach towards the fintech industry, as demonstrated by the numerous incentives given to ventures in the sector as well as the various regulatory sandboxes it has established to ease the introduction of fintech corporations into the country, make Thailand a favorable jurisdiction for entrepreneurs and startups.
Access to talent is often cited as a key issue for fintechs – are there any immigration rules in your jurisdiction which would help or hinder that access, whether in force now or imminently? For instance, are quotas systems/immigration caps in place in your jurisdiction and how are they determined?
Generally speaking, immigration regulations require Thai firms that wish to hire foreign nationals to employ four Thai nationals per foreign employee. However, as mentioned before, fintech firms that manage to qualify for BOI promotion will be given the privilege of being able to customize their labor force without the need to adhere to the Immigration Bureau and Labor Department's stringent requirements.
Nevertheless, the Board of Investment may exempt Thai firms from such quotas if the BOI grants an investment promotion certificate to those firms.
  If there are gaps in access to talent, are regulators looking to fill these and if so how? How much impact does the fintech industry have on influencing immigration policy in your jurisdiction?
Unfortunately, the Immigration Bureau and the Labor Department have made no indication about relaxing the limitations that currently exist in terms of accessing talent from abroad. Nonetheless, the BOI and the privileges it provides qualified firms have been effective in permitting the firms to gain access to talent as demonstrated by numerous fintech corporations that have established operations in Thailand.
What protections can a fintech use in your jurisdiction to protect its intellectual property?
Fintech firms may protect their intellectual property under Thai law, such as the Trademark Act BE 2534, Patent Act BE 2522, Copyright Act BE 2537, Geographical Indications Protection Act BE 2546, Trade Secrets Act BE 2545, etc.
How are cryptocurrencies treated under the regulatory framework in your jurisdiction?
Thailand is among the 13 jurisdictions that have legalized the use of cryptocurrencies and has developed a legal framework for their governance via the Emergency Decree on Digital Assets Business BE 2561 (2018). Under the decree, firms seeking to establish a business surrounding cryptocurrencies can apply for different licenses depending on the nature of their business. Licenses are issued to qualified crypto exchanges, brokers, dealers, and those conducting initial coin offerings (ICOs).
 How are initial coin offerings treated in your jurisdiction? Do you foresee any change in this over the next 12-24 months?
Initial coin offerings must be conducted through a licensed portal and is regulated through the Emergency Decree on Digital Assets Business BE 2561 (2018). It is very unlikely there will be any change to this regime in the near future.
Are you aware of any live blockchain projects (beyond proof of concept) in your jurisdiction and if so in what areas?
The Bank of Thailand ("BOT") initiated 'Project Inthanon' in 2019 alongside the Hong Kong Monetary Authority as a way of researching better infrastructure for efficient cross-border fund transfers and interbank trading. The knowledge gained from the project has led to the development of the 'Central Bank Digital Currency' which aims to provide flexibility and efficiency for B2B transactions. It is currently in the process of testing until the end of 2020.
In the private sector, numerous firms have emerged as key players in Thailand's blockchain community, namely the Six Network and OmiseGo.
To what extent are you aware of artificial intelligence already being used in the financial sector in your jurisdiction, and do you think regulation will impede or encourage its further use?
Artificial intelligence in Thailand is still in its infancy, though several startups based in the country are starting to increase investments into the industry. This is supplemented by several tax and non-tax incentives provided by the Thai government via the Office of the Board of Investment.
While the incentives are in place, in order for artificial intelligence to fully mature as an industry in Thailand, particularly for the fintech sector, the government will also need to invest significantly in education and training to equip Thai workers with the necessary skills.
Insurtech is generally thought to be developing but some way behind other areas of fintech such as payments. Is there much insurtech business in your jurisdiction and if so what form does it generally take?
The insurance industry is very tightly regulated in Thailand and relevant authorities tend to not authorize new businesses in this area. Therefore, these circumstances may serve as hindrances to the growth of insurtech in Thailand.
Nonetheless, insurtech is gaining traction within the private sector with several initiatives by establishments such as the Center of Insurtech hosting hackathons as a way of encouraging startups in the space. One notable example of an insurtech startup in Thailand is Claim Di which allows for more convenient claims between drivers and insurance companies.
Are there any areas of fintech that are particularly strong in your jurisdiction?
Payment services are particularly strong in Thailand as can be seen from the success of the Prompt Pay project as well as the proliferation of various e-wallet platforms such as Line Pay and True Wallet. There has also been a significant growth in the use of fintech for B2B transactions which makes transactions between business more efficient and cost-effective.
What is the status of collaboration vs disruption in your jurisdiction as between fintechs and incumbent financial institutions?
Commercial banks in Thailand have adapted to the advent of fintech and it is common to see collaboration projects between an established Thai bank and a non-bank payment services provider. This is demonstrated by the venture capital funds established by some of Thailand's largest banks, including Beacon VC by Kasikorn Bank and SCB 10X by Siam Commercial Bank, which provide funding for startups that specifically focus on fintech and digital services.
To what extent are the banks and other incumbent financial institutions in your jurisdiction carrying out their own fintech development / innovation programmes?
Thai banks have been considerably active in developing their own fintech services and infrastructure. There is currently a lot of competition between Thai banks when it comes to development of their respective mobile apps, in terms of features and functionality, user interface, and partnerships with non-bank service providers. Outside this, there has also been noteworthy developments in the realm of cloud infrastructure.
Are there any strong examples of disruption through fintech in your jurisdiction?
Generally speaking, Thailand has adopted a very open approach to fintech and has generally welcomed the use of fintech for both B2B and B2C transactions. An example of this is the increasingly widespread use of payment service providers such as Rabbit Line Pay and payment gateways such as Omise which have facilitated more efficient transactions.
Even banks have adopted disruptive technology, partially as a way of offsetting the threat that fintech has on the relevance of banks in facilitating transactions. The most notable example of this is PromptPay.