Interview with:

Dr. Fabian Teichmann, LL.M. , Managing Partner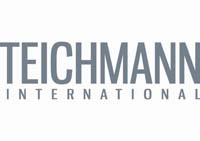 Why do clients choose you?
I am known for my holistic approach. I earned a bachelor's degree in economics and finance (Bocconi University) and graduate degrees in management (Harvard University) and in accounting and finance (University of St. Gallen) before attending law school. I subsequently earned a PhD in law (University of Zurich), an LL.M. degree (King's College London) and a doctorate in economics and social sciences (University of Kassel). Hence, when analysing legal issues, I always apply a well-rounded analytical perspective.  
In addition, I am known for my entrepreneurial spirit. I founded Teichmann International (Schweiz) AG and so know what it is like to build up a law firm. I have also managed consulting and trading firms in Austria, Switzerland, Liechtenstein, England and the United Arab Emirates. Therefore, I understand the needs of entrepreneurs and can easily relate to them. 
Furthermore, my clients seem to appreciate my responsiveness. They know that I work 365 days per year and do not take holidays. Eighty hour work weeks are part of my routine. Hence, I always respond quickly when a client needs me. After all, clients who are facing trouble want to talk immediately to the person they trust, rather than waiting a few days. 
What do you do differently from your peers in the industry?
I invest a lot of time and resources into continuing education. For instance, I have taken courses in psychology at King's College London in order to better understand my clients and our opponents. Being able to detect a counterparty's psychological weaknesses during negotiations and lawsuits is a valuable skill. I also continue taking management courses at Harvard University in order to further improve my skills as managing partner. 
Furthermore, I conduct a lot of research. I am convinced that continuously analysing the latest legal developments helps me to provide my clients with innovative insights. Also, my research confers credibility in front of judges and among colleagues. My scientific articles have been published in over 30 different academic journals and are regularly cited by courts and other legal practitioners. 
In addition, I measure the market's pulse by teaching at various universities. For example, I teach courses on financial markets compliance to experienced compliance officers in an executive programme at Zurich University of Applied Sciences in Business Administration, and to prosecutors at the International Anti-Corruption Academy in Vienna. Interactive class discussions help me understand where the market is going while also giving back to society.  
Finally, I drive our company's digitalisation strategy. I believe that law firms should be entirely digitalised. We have an obligation towards our clients to be as efficient as possible. Hence, we scan all documents and store them in the cloud, so that files can be accessed from anywhere in the world. We also use the latest enterprise communication software. This allows effective and efficient communication internally and with clients. 
What makes you a suitable partner for international clients?
I grew up with peers from over 35 countries during my time at Institut auf dem Rosenberg, one of Switzerland's leading boarding schools. I learned to deal with different cultures and came to appreciate various backgrounds. When I set up our law firm, I wanted our brand to signal that we welcome clients from all over the world. Hence, I chose the name 'Teichmann International'. 
Our clients appreciate that they can communicate with me in eight languages. My undergraduate degree programme at Bocconi University was taught in Italian, while my first master's degree programme at Harvard University was taught in English. I currently spend several hours per day talking to clients in Russian. International clients appreciate the opportunity to explain their legal issues in their native language to someone who understands both their culture and Swiss law. 
Also, we have offices in various Swiss cantons, and so can help clients in various regions. Furthermore, clients can access our network and 'Teichmann International' consulting firms in various jurisdictions. 
Why do lawyers choose to work at your firm?
Employees are our greatest resource and we treat them accordingly. Many have been attracted by the firm's dynamic environment. Particularly among our young lawyers, this environment is perceived as very stimulating for personal development and growth. As a firm, we have expanded very quickly during recent years.  
Also, our employees appreciate the opportunity to work on high profile matters. Filing for a lump-sum taxation ruling for an individual on the Forbes' list tends to be more interesting than compiling standard tax declarations. Likewise, representing oligarchs in white-collar-crime matters is often more intellectually stimulating than handling petty crime cases. 
Within your sector, what do you think will be the biggest challenge for clients over the next 12 months?
From my perspective, compliance with all applicable laws, rules and regulations is becoming increasingly important. Recent whistleblower cases and the new EU Whistleblowing Directive show that ever more attention is being focused on compliance. Meanwhile, companies are tending to file complaints for non-compliance against competitors. Having recently written books on anti-bribery compliance incentives, money laundering, terrorism financing and other compliance issues, I am very well equipped to support our clients during these challenging times.