Interview with:

Hernán Velarde, Real Estate Partner & Andrea Pinillos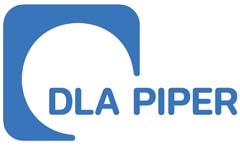 Hernán Velarde is a Real Estate Partner & Andrea Pinillos a Real Estate Associate at DLA Piper Peru.
What do you see as the main points that differentiate DLA Piper Peru in the area of Real Estate from your competitors?
I am convinced that the main strength that differentiates us from other real estate practices is that we provide a personalized attention, complete advice and support. We understand real estate law as a cross-cutting discipline and not as a subject outside the other areas of law. In this sense, we are committed to having lawyers specialized in real estate law, but without losing sight of the fact that they should know the law in general and other areas of law related to our area of practice.
Thus, as part of our practice in real estate law, we advise clients in matters such as civil law, building sanitation, registry law and municipal law, among others. In addition, in order to provide a global advice, we also deal with tax, financial, commercial and regulatory matters, but that does not mean that we are not familiar with the application of other legal disciplines, since its interference depend on the specific transaction and how we structure it.
The above is reflected in the scope of our work, from the beginning of our advisory and until the operation is completely closed. It is very important to us that our clients feel accompanied during the whole process and comfortable enough to ask us any questions until they are totally convinced and sure that they can trust us to carry out their deals.
What are the drivers behind the growth of this practice area for your firm?
We are committed to the constant updating and training of our team. We are always attentive to the new forms of business in which our clients and potential clients may be interested. I believe that this contributes to making our firm attractive to the real estate market. In addition, this adds to our professional experience and quality of work, which also allows our constant growth.
What's the main change you've made in the firm that will benefit clients?
I believe that the main change we have achieved in the firm is the capacity for analysis and organization that allows us to find the best strategy to carry out a transaction in which our client is interested. On the other hand, there is our experience in property transactions either for commercial or residential projects, as well as lease negotiations that have helped us strengthen our skills and transmit security to our clients to carry out their business and operations.
Is technology changing the way you interact with your clients, and the services you can provide them?
Yes, we are significantly more connected with our clients. It is much easier to discuss and exchange ideas. We work with numerous clients that are based abroad and thanks to different platforms that we have available today, distance is not an issue whatsoever. Today, distance is no longer a limitation and it is possible to work with companies anywhere in the world.
Can you give us a practical example of how you have helped a client to add value to their business?
We currently have a wide portfolio of clients dedicated to the real estate business, which in some cases, through our introduction, have been able to interact and develop new businesses together.
For instance, in the last few months we have supported a client owning an important piece of land where he could develop a real estate project by selling that asset (partial cash payment) and in exchange for real estate units of other projects owned by a developer, who is also our client.  This worked well for both because it allowed the seller to obtain a higher value for his assets and the developer to achieve the number of sales requested in order to bank the project.  The expertise and seriousness of both our clients, as well as our references to both, resulted in a new relationship and successful business operation.
Another recent example, is having supported a client who was denied his building license for exceeding the regulatory height, to not only gain back his license, but gain it back with two additional floors to those originally permitted, significantly increasing the area sold for such project.
Are clients looking for stability and strategic direction from their law firms – where do you see the firm in three years' time?
Taking advantage of the fact that we are a global firm, we can provide quality advice throughout the region. If our client does business in more than one jurisdiction, we can contact them with our firm's offices in those countries and assure our client of quality and interconnected advice.
In three years, I see the firm as a leader not only in the country, but also regionally. Our team has grown meaningfully and we estimate that it will continue to grow. We are committed to young talent, care about having the best qualified professionals, and that people grow together with us.
What is the future for Real Estate work in Peru? Where do you envisage changes and developments in the area in the upcoming years?
Real estate has been growing exponentially and obtaining a wider place in the market; a clear example of this is Lima and the amount of multifamily and commercial buildings that this city currently has. Along with this is the high need for citizens' housing and the need for new business workspaces. Since much of our work relies on advising on transactions of purchase and sale of real estate, forms of financing, as well as advice for the development of real estate projects, and taking into account the high demand to which I mentioned above, I consider that there is a great expectation regarding the work of real estate in upcoming years.
Furthermore, taking into account the new trends in the real estate sector in our country, I believe that there will be even more development related to hotels and coworking spaces. To date, there are a variety of hotel projects, as well as companies that have seen great potential in the coworking business given the increase in small businesses, as well as independent professionals who find a shared workspace more attractive. Senior citizens care centers and multy family renting projects will also relevant on the near future. One of our purposes is to advise companies interested in developing these fields.
How large is the team in this area? How would you describe the team and it's approach to clients?
Our team is made up of one partner and four talented female associates. The inclusion of women in roles within the legal profession is extremely important to our firm as a whole.  We have a solid working environment and a fairly high analytical capacity, which gives our clients confidence and security.