Interview with:

Andrew Smith QC,Head of Chambers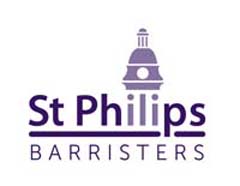 What do you see as the main points that differentiate CHAMBERS from its competitors?
Chambers owns its building, has a competitive charging structure and an effective law firm style management structure. We derive considerable strength from being a mutually supportive, multidisciplinary set. We are a set that have an established track record of being early to adopt innovative approaches to practice and to develop new ways of working collaboratively with our clients. We invest in training for both staff and barristers. In addition, we have consistently invested in pupillages to provide future strength to our offering.
Which practices do you expect to grow over the next 12 months? What are the drivers behind that?
Chambers expects growth across all of its specialist areas. This is illustrated by the Business and Property group which has seen increased client demand including more specialist work being issued and heard in Birmingham and across the circuit. The Family group have seen increased volumes of instructions in both complex child cases and high value financial cases.
How has direct public access changed the work of your chambers? Is this a growth area for your set?
Public access work is a growth area for Chambers and the Bar generally. We have ensured appropriate training for clerks and implemented systems to reflect additional demands of this source of instruction.
Public access work is not something we actively market or promote but we have seen an increase in levels of instructions in any event because of heightened awareness amongst lay clients. This often leads to referrals to solicitors that instruct Chambers
What other issues are driving change at the modern Bar? How are you adapting to such change?
The principal issue is wellbeing. This is a topic Chambers has always taken very seriously. We are a set who promotes wellbeing and has acted to deliver change within Chambers. We have provided a listening service through an arrangement with Chaplaincy Plus and have an active committee comprised of barristers and staff. We continue to evolve our approach. In addition we have four clerks trained as Mental Health first aiders.
What's the biggest change you've made in chambers that you believe will benefit clients?
What technology has chambers recently invested in?
How has this tech changed the way you interact with your clients, and the services you can provide them?
The following answer addresses the above 3 questions inclusive.
We have made significant changes to adapt to remote working. These were changes we made prior to the COVID-19 pandemic. However, the consequences of the pandemic have demonstrated the need to have made such an investment. Our adoption of the relevant technology has shown we can be both successful and collaborative, working in support of our professional clients. We have tailored or=ur systems to the requirements of the individual practice groups.
Advantages of our now using a fully hosted environment include both paperless practice and high levels of security including secure, shared cloud facilities with our solicitor clients. This is another aspect of our desire to continue to provide a seamless service to those who instruct us.
What other chambers' facilities are a benefit to clients?
Chambers has substantial conference facilities. The flexibility of our facilities allow us to deliver in-person seminars for 100 people and host mediations. Our facilities are often used by external groups and we have dedicated video conferencing facilities providing connections to both courts and prisons.
What are clients looking for from a modern chambers?
In our assessment, clients look for accessible, amenable, friendly barristers who can provide prompt, high quality service at a cost-effective price. Clients want a barrister to be part of a team.
We seek to deliver that service through long-term professional relationships built on trust and honesty. Service that is backed by an efficient administration and IT provision.
Where do you see your set in three years' time?
As a set continuing to deliver consistently excellent representation, advice and service across our range of specialisms. A set that has innovated where appropriate and where barristers have further developed their individual practises.