Interview with:

Alejandro Gómez, Managing Partner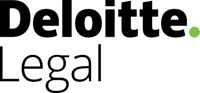 Alejandro Gómez, managing partner of Gómez Rutmann & Asociados, discusses how the firm is adapting to clients' changing needs.
What do you see as the main points that differentiate Gómez Rutmann & Asociados from your competitors?
We have a presence globally, where our clients need us, with more than 1,750 legal professionals in over 75 countries. In Gómez Rutmann & Asociados we have a wide-ranging experienced in opening processes, liquidation, mergers and acquisitions that require careful consideration of the impact that these operations have, considering the many changes in the Venezuelan laws in different areas.
Also, we have experienced of the detailed history of Venezuela exchange trajectory since 2003, when it was first implemented, which constitutes a necessary factor in planning business strategies of our local and international clients. We assist our customers through the development of consultations, review of structures, accounting and tax impact.
Which practices in your member firm do you see growing in the next 12 months? What are the drivers behind that?
We have deep local knowledge relative to Exchange Regimen Solutions, which is necessary for planning business strategies for local and international clients. We help our clients through the development of consultations and review of structures, and help to evaluate the tax accounting impact of their activities.
What is the main change you have made in your firm that will benefit clients?
Our teams of professionals are assembled based on each case and each client. We identify the right specialists who can deliver solutions designed to match the specific needs of each business. We strive to continuously enhance the quality of our services, to meet the expectations of our clients.
How is technology changing the way you interact with your clients and the services you can provide them?
In Deloitte Venezuela, we offer our customers a daily dispatch analysis of updated legal information generated in our country.
Each of our associate lawyers, review and study accurately the relevant information to our customers, which is shared through newsletters, website and in our social networks.
The new communications platforms, have become the more immediate ways to reach our customers, when we offer the analysis of the legal impact that can have the economic and political decisions implemented by the Venezuelan government.
In a globalized world where immediacy of information can arrive by different routes, in Deloitte Venezuela we ensure that our customers get from our media platforms, more timely and accurate information. This interaction has generated a positive reaction from our customers, who have seen a significant change in the immediacy of our communications.
Can you give us a practical example of how you helped a client add value to their business?
In the challenging Venezuelan legal environment, our services have helped clients navigate complex customs and trade regulations, manage compliance risks and simplify import and export processes that are regulated by the customs law, Liability Customs.
Are clients looking for stability and strategic direction from their law firms – where do you see the firm in three year's time?
In Gómez Rutmann & Asociados, we help our clients become more productive and operationally efficient, utilizing their resources in sensible ways through implementation of solutions based on best industry practices.
In the next three years, we will continue to focus on the changing legal needs of our clients, and on offering them multidisciplinary, practical solutions.