Portuguese full-service firm Telles' recently split Energy and Natural Resources, and Environment and Climate Change practices are co-led by Ivone Rocha, who has 30 years of experience in environmental law and is also founder and vice-president of the Portuguese Association of Energy Law and a member of the ICC Climate Arbitration Task Force. Rocha has advised on the construction, sale, acquisition and funding of solar and wind farms, hydroelectric power stations, hydrogen and methanol plants, and waste-to-energy plants. Her work on renewable energy has supported the combating of energy poverty through the fostering of prosumer renewable energy communities and the promotion of energy efficient buildings as part of her work with the Horizon2020 programme. The other co-head is the coordinator of the Finance, Projects and Capital Markets practice, Bruno Azevedo Rodrigues, who is a member of Get2C's Strategic Council and assists the growing team's activities with his financial expertise. The team is highly knowledgeable of the energy sector, with prior professional experience in both renewable energy and in fossil fuels, and is additionally responsible for the firm's internal environmental sustainability guidelines which form part of the Telles 4 Sustainable Future initiative. Of note are also the firm's regular Green Brainstorming meetings and events which serve as a platform for companies and public entities to share experiences and develop ideas for a green economy. 
The TELLES Environment and Climate law practice team has organized itself based on a multi-sectoral approach, helping to transform challenges into opportunities. Industries and sectors with different environmental impacts ask for different approaches in legal advice, sometimes mitigating costs of implementing legal obligations, sometimes turning constraints into opportunities.
The team is composed of three lawyers and two trainees and acts in a permanent cooperation with all other practice areas, having special ties and coordination with the Energy & Natural Resources and Finance practice areas.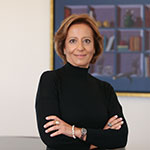 Ivone Rocha, a partner at TELLES, heads this team, bringing in her long expertise on Environmental and Climate law matters by delivering legal counselling covering all fields related to environmental law, both from a regulatory and a compliance perspective, but also in administrative disputes and litigation.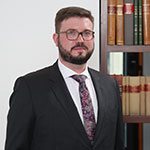 Rui Ferreira de Almeida is an Associate with lengthy experience in dealing with heavily regulated sectors, with particular focus on Energy, Waste and Water. He joined TELLES in 2021 after serving as advisor in the Portuguese Ministry of Environment and Climate Action.
Rodrigo Pinto Guimarães is an Associate at the Environment and Climate Change and the Energy and Natural Resources practice areas. Following his graduation in 2019, Rodrigo immediately started to work at TELLES, with special focus on Energy and Environmental Law.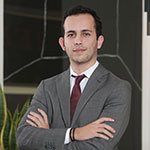 Gonçalo is a Trainee-Lawyer in the Environment and Climate Change and the Energy and Natural Resources, as well as Finance, Projects and Capital Markets practice teams. He joined TELLES in 2019 while completing his Master's degree in Corporate Law at Lisbon's Catholic University.
Flávia Sampaio is a Trainee-Lawyer in the Environment and Climate Change and the Energy and Natural Resources practice teams. She joined TELLES in 2021, while completing her Master's degree in International Business Law at Tilburg University.
The team provides its clients with full scope legal counselling, both from a regulatory and a compliance perspective, and also in administrative disputes and litigation. Our Environment and Climate Change practice team members have been advising national and multinational corporations, municipalities and other public entities on several projects in relation to environmental law.
The team's expertise covers Marine Resources; Regulatory Advice; Environmental Due Diligence and transactional advisory; Licensing and compliance; ESG; Carbon Management Strategies and Carbon Market and Environmental Impact Assessment.
The climate emergency, recognised by the Paris Agreement, the European Green Deal, Sustainable Finance and the Climate Law have placed the Environment and Climate Change at the center of all human action.
The economic paradigm shift towards a low-carbon and circular economy, where the economic valuation of ecosystems, the extended waste producer responsibility, the construction of a voluntary carbon market and the necessary climate mitigation of economic activities are transversally applicable, require innovative and integrated solutions.
Our values not only reflect our commitment towards the client, team and project, but also towards society and environment sustainability. TELLES launched a policy of corporate social and environmental responsibility and pro bono work. The Environment and Climate Change team is also responsible, in an internal point of view, for the implementation of the Environmental Responsibility of all our offices and for the implementation of our internal ESG.
We promote environmental and social responsibility on a daily basis at the firm by limiting and recycling waste material, mitigate our paper usage, and broad impact and emissions, by promoting reforesting activities and by the implementation of energy efficiency measures. TELLES is continuously evaluating additional measures to further reduce its carbon footprint and further action is to be expected expeditiously.
We take care of our stakeholder's compliance and environment and social responsibility with special rules for our market choices.
We promote and carry out several pro bono activities, thus strengthening ties with communities and local entities.
We also have a gender equality policy and we strive to give growth opportunities to both our lawyers and professional staff, thus stimulating their continued improvement, both as professionals and as citizens of the world.
Has your firm established a dedicated ESG/climate change/sustainability practice, team or task force?
Yes. The entry into force of both the European and national Climate Law, now enshrining the legal definition of the Climate Rights, the deepening of a Green Finance market, the climate mitigation obligations and all several new rules in order to promote the construction of a new economic model, TELLES spun off our Energy, Environment and Natural Resources Team and created the Environment and Climate Law Practice.
What type of work do you handle in connection with "green change"?
TELLES works with all economic sectors and agents; however, the energy, waste, water and the carbon market sectors take up the most significance. We should remark that we always try to innovate and test solutions, and we are assisting ecosystem economic valorisation, which is the new capital, the natural capital.
Would you like to highlight a particular area of strength?
I would refer the carbon voluntary market as an important decarbonization tool on a global level; the development of the new capital, the natural one and the water management.
Has your firm implemented any internal best practices?
Yes, we have implemented internal sustainable practices such as recycling and other mitigatory measures to tackle our full impact, including the implementation of TELLES's own ESG.
Has your firm joined any external ESG-related projects, networks or initiatives?
We have enlisted Sair da Casca's services in order to develop our internal ESG guidelines and goals, and we are members of several social and environmental organizations and initiatives. TELLES is additionally working on developing specific products and services to better serve our Clients on a broad, full-service and future-proofed approach to ESG and best practises.
What are your firm's ESG-related goals?
TELLES is currently ongoing in its implementation of the internal ESG; but for me, as head of the practice area, we should strive to be Carbon Neutral in the short term!
Is your firm involved in any relevant pro bono work?
Several of them. We have organized Climate to Go with Cascais Municipality and GET2. I am a founder of – Business as Natural – it is a non-profit association, made up only of women with a single mission: to contribute to the promotion of sustainable production and sustainable consumption and the circular economy with a special focus on the involvement of women as influencers and direct agents of changes, in line with SDG 12 and SDG 5. At TELLES, we encourage and support pro bono and voluntary initiatives. As lawyers we recognize this commitment is part of our professional practice and collectively.
Is your firm involved in any public outreach or client education?
We are founders of APDEN (Portuguese Energy Law Association) and EFELA (Energy Federation of Energy Law Association) two associations to promote energy knowledge, literacy and policy. I am also a founder and member of the board of PCS (Plataforma de Crescimento Sustentável), a Portuguese Think Tank for sustainable development.
Have there been any recent non-confidential stand-out matters that were particularly innovative, pioneering or complex?
PEER – Porto Energy ElevatoR is a project, supported by Horizon 2020, that aims to create a new contract framework to fight energy poverty. Additionally, the creation of the first Social Renewable Energy Community with Agência de Energia do Porto, with the support of EEAGRANTS, which aims to provide renewable energy to lower-income citizens.
When did ESG, climate change and/or sustainability become an area of focus at your firm?
My work on environment law and regulation started more than 25 years ago. TELLES created its first autonomous Environmental Law practice when I first joined the firm, back in  2015: First as Environment, Energy and Natural Resources, and now, since the end of last year, as Environment and Climate Law practice.
What has driven your firm's involvement in a green transition? (Client demand? Business case? Personal attitudes/beliefs/initiatives?)
It was a mix of all: demand, business case, personal attitudes, initiatives, and beliefs… But we could say that the most important one is the motivation of all the team that really believes in a decarbonized and circular economy model, with the valorisation of natural capital.
Do you have any strategic plans to expand your work or your initiatives in this area in the future?
Strategic thinking and goals are paramount for sustainable development and growth of the practice. Our strategy is annually defined by the whole team and we constantly redefine and revisit our approach to clients for legal environment and climate compliance, but also for the transformation of constraints in opportunities. The firms' partners as a whole also act as relevant stakeholders in identifying new opportunities and suggesting new approaches – keeping us both on our toes and completely integrated within the TELLES existing client-base.
Where do you see the future of ESG/sustainability in the legal community (both in terms of legal offerings and firms' best practises)?
The answer may sound like a paradox, but I really hope that in the future ESG should not exist as a separate issue to tackle, as it becomes part of the business and life as usual. We strongly believe that sustainability is key, and a part of the solution to the climate challenge.
---