Global full-service firm Dechert brings together its wide-ranging experience from across its practice areas into its multi-national, multi-disciplinary ESG group which, amongst many other matters, handles complex work such as SFDR compliance. Highlights include advising the Egyptian government on its issuance of the first ever sovereign green bonds in the MENA region, as well as assisting Singaporean clean-energy developer Sindicatum Renewable Energy on the first green bond issuance in South East Asia denominated in Indian rupees and Philippine pesos. The team also provides pro-bono counsel to the Fair Trade Advocacy Office regarding the integration of sustainability into competition law analysis. As part of its extensive record of thought leadership, the firm has contributed to publications by the Alternative Investment Management Association, among others.
France
Paris-based Ermine Bolot has significant experience in the field of hydrogen; she recently advised HysetCo, a joint venture focused on hydrogen mobility, on the acquisition of Parisian taxi operator Slota Group, as well as FiveT Hydrogen on the Hy24 project, which will become the world's largest investment platform focused on clean hydrogen infrastructure. Members of the Paris team also advised Crédit Agricole Corporate and Investment Bank on the use of €88m green loans and sustainable finance to fund The Student Hotel's acquisition of two development and renovation projects in Paris and Toulouse.
Germany
The German financial services and investment management team often collaborates with other international offices to advise clients on ESG issues. Together with the Luxembourg and London offices, it is advising SGM on the formation of Sustainable Growth Fund II. Among multiple similar matters, key contact and Munich-based Angelo Lercara is acting for Generali Investments Partners on the implementation of SFDR requirements for a number of their funds.
Ireland
Dublin-based Ciara O'Leary is a lead legal advisor to UBS in the integration of ESG considerations into a range of its funds as part of compliance with the EU's SFTR and alignment with the Climate Transition Benchmark and the Paris-aligned Benchmark. O'Leary, along with Jeff Mackey and associate David Layden, who is a member of the firm's ESG task force, have advised various clients on the regulatory obligations associated with their ESG activities, particularly in regards to the SFDR.
Luxembourg
A team of Luxembourg-based lawyers specialising in corporate and financial services, including key contacts Jean-Louis Frognet and Arne Bolch, are collaborating internationally with their counterparts in London and Munich to advise Stepstone Group on the firm-wide implementation of the SFDR. Other clients include MTIP and SGM regarding SFDR obligations, as well as Ping An Insurance; Luxembourg partners advised the latter on its investment in green bonds together with counterparts in Hong Kong.
Alec Burnside practices in the area of EU competition law, with a particular focus on merger clearances, state aid, cartel defense, and abuse of dominance matters. Over the past three decades, Mr. Burnside has played a key role in cases for leading corporations, global industries and governments on issues arising across a broad spectrum of industries, including consumer products, energy and natural resources, financial services, manufacturing, military, pharmaceuticals, technology, telecommunications, and transport and logistics. He has been based in Brussels continuously since 1989.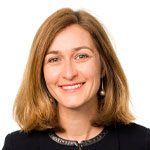 Karen Coppens is a white collar crime and investigations lawyer who has been practicing for 13 years advising governments, multinational organizations (including boards and audit committees) and individuals under investigation by authorities including the Parquet National Financier, French investigating judges, the UK Serious Fraud Office and the UK National Crime Agency (and their international counterparts). She focuses on complex multi-agency and cross-border investigations involving international fraud, corruption and money laundering.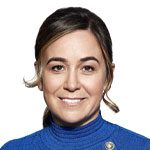 Ciara O'Leary focuses her practice on investment funds, advising fund promoters and fund services firms on matters relating to the establishment, authorization, operation and ongoing maintenance of funds. Ms. O'Leary advises on all types of funds, including UCITS and Alternative Investment Funds. She has extensive experience handling matters pertaining to ETFs, alternative or structured UCITS and the use of derivatives and financial indices within the UCITS space. Ms. O'Leary is a member of the Irish Funds ETF working group.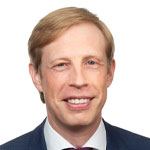 Arne Bolch focuses his practice on fund formation, representing alternative investment funds (AIFs) and traditional retail funds (UCITS). Mr. Bolch also assists clients in fund-related M&A transactions, general investment fund advice and regulatory law matters. Mr. Bolch regularly advises initiators and institutional investors (particularly German investors) in their dealings with Luxembourg investment funds.
Cyril Fiat focuses his practice on the structuring of and fundraising for private investment funds. He also advises on regulatory issues, and guides investors through their investments in alternative assets. Mr. Fiat's work has a strong international focus and he regularly acts for alternative investment fund managers on the creation of and fundraising for French, international and Pan-European investment vehicles (including buyout, venture, infrastructure, mezzanine, real estate, funds of funds and debt). He also advises institutional or private investors regarding their investments in private funds and bespoke investment structures.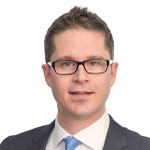 Jean-Louis Frognet is a partner in the Luxembourg office and member of the firm's financial services practice group. Jean-Louis Frognet has over fifteen years of experience advising international clients on M&A transactions and on corporate structurings, including the setting up, management, financing and liquidation of companies, joint ventures and investment vehicles, as well as the negotiation of complex shareholders agreements and management incentive plans.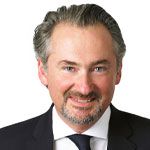 Angelo Lercara, LL.M. EuR advises on all different aspects of financial services law. He has more than 15 years' experience relating to the structuring and marketing of financial products and alternative investment funds, as well as counselling of German institutional and regulated investors. He also regularly advises fund sponsors on the regulatory implications of utilizing environmental, social, and governance (ESG) factors in the investment process.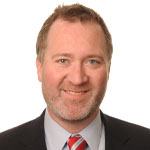 Patrick Lyons represents life sciences and other healthcare companies, energy companies, banks and financial institutions, sovereign and quasi-sovereign issuers and others in public and private transactions, including IPOs and follow on SEC-registered transactions, Rule 144A and Regulation S offerings, investment grade and high-yield debt issues, PIPEs and other private placements, green, blue and social bond offerings, rights issues, privatizations and liability management transactions, including tender offers, exchange offers and similar transactions.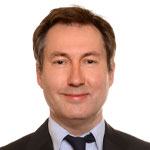 Privat Vigand focuses on banking, finance and real estate, advising leading banks and investment funds on domestic and international asset acquisition and structured finance. He has particular experience on matters relating to financing complex real estate deals and leveraged finance.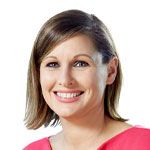 Carol Widger is a partner in Dechert's Investment Funds group in Dublin and Managing Partner of the firm's Dublin office. Ms. Widger has 20 years' experience advising fund promoters, fund managers, AIFMs, MiFID firms and other investment funds services firms, on matters relating to the establishment, launch and ongoing management of all types of investment funds, including UCITS and AIF products. Ms. Widger is a former Chair of Irish Funds' Legal Working Group and currently acts as a senior advisor of the Dublin location for 100 Women in Finance, where she was the former Chair and founding member.
Dechert provides sophisticated and practical advice to clients across the U.S., Europe, Asia and other jurisdictions on ESG matters. We understand that our clients are facing increasingly complex and far-reaching calls from regulators and stakeholders such as investors, employees and communities to meet ESG goals. ESG is at the global intersection of law, regulation and market developments, and effective ESG counseling is grounded in multidisciplinary and multijurisdictional experience and deep knowledge of a client's business.
Dechert's global, multidisciplinary team – including representatives from all of our major practice areas in the U.S., Europe and Asia – monitors for and provides actionable advice related to legal, regulatory, enforcement, market, business and other ESG trends and developments in jurisdictions around the world. Because of our experience in working with a broad and deep set of businesses and industries, Dechert is well positioned to help our clients anticipate and respond to emerging ESG trends and developments in a comprehensive and cost-effective manner.
For more information, visit https://www.dechert.com/services/practice-areas/environmental–social-and-governance–esg-.html
---