Pillsbury Winthrop Shaw Pittman LLP > London, England > Firm Profile
Pillsbury Winthrop Shaw Pittman LLP
Offices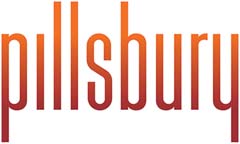 Pillsbury Winthrop Shaw Pittman LLP
TOWER 42, LEVEL 23
25 OLD BROAD STREET
LONDON
EC2N 1HQ
England
Pillsbury Winthrop Shaw Pittman LLP > The Legal 500
Rankings
Led from London by the '
experienced and attentive'
Graham Tyler
and able to leverage strong practices in New York and Tokyo, in particular,
Pillsbury Winthrop Shaw Pittman LLP
's three-partner aviation finance team provides '
pragmatic and precise advice' 
to a wide array of stakeholders across a range of complex cross-border financings. Tyler embodies this ability to handle a range of transactions in the sector by virtue of his varied client base which includes airlines, banks and a growing flow of work for funds which are increasingly deploying capital in the sector amidst lower prevailing interest rates in the wider economy.
Debra Erni
is another key member of the team and although her focus is narrower, her work for lessor clients, including numerous Japanese entities, which appreciate her fluent language skills as well as her '
deep understanding about the market', 
is very impressive. The '
highly experienced and pragmatic'
Antony Single
rounds out the team at a partner level, and his arrival in July 2021 from
Clifford Chance LLP
solidifies and enhances the firm's financing credentials, particularly for lenders on highly structured mandates. '
Very practical and responsive' 
counsel
Chris Knight
is also recommended.
Other key lawyers:
Debra Erni; Antony Single; Rakhi Savjani; Chris Knight; Abigail Carter; Jonathan Maidwell
Testimonials
'Technically very able in addition to being focused on finding commercial solutions.'
'The team is responsive, efficient and very proactive.'
'Graham Tyler is very experienced and attentive.'
'Debra Erni is responsive, able to find an answer/solution from a great range of expertise, very familiar with the issues we face and the industry in general and always takes a pragmatic approach. She has deep understanding about the market.'
'Antony Single displays a superb mix of legal plus commercial knowledge and can devise solutions to intricate and extremely complex problems.'
'Antony Single is highly experienced and pragmatic in his approach.'
'Rakhi Savjani is excellent. She is reliable and a pleasure to work with.'
'Chris Knight is very practical and responsive.'
Key clients
AerCap
Air Lease Corporation
ALAFCO
Bank of Tokyo (BOT) Lease
Chishima Real Estate
China Aircraft Lease Company
Chorus Aviation Capital (Ireland) Limited
CDB Aviation
Deucalion Aviation Capital Limited
Dubai Aerospace Enterprise
Dubai Islamic Bank
DVB Bank
Emirates Airlines
Ethiopian Airlines
Erste Bank AG
Export Development Canada
FALKO
HPS Investment Partners LLC
ICBC Leasing
Investec
Jackson Square Aviation
Kuwait Airlines
LATAM
MCAP
Macquarie AirFinance
Minsheng Financial Leasing
Mitsubishi HC Capital
Novus Aviation Capital
Oaktree Capital Management
Sky Leasing
SMBC Aero Engine Lease
Stratos
Sumitomo Mitsui Finance and Leasing
TrueNoord Regional Aircraft Leasing
Tui Travel Aviation Finance
World Star Aviation
Work highlights
Advised Oaktree Capital and its servicer World Star Aviation on the refinancing of an aircraft under their initial 2017 ABS and the refinancing of other aircraft across two other leasing platforms.
Advised Oaktree Capital and its servicer World Star Aviation on the acquisition of a 36 cargo aircraft portfolio from Vx Capital.
Advised Novus Aviation Capital on the establishment of a mezzanine debt fund platform with anchor investors Development Bank of Japan and Airbus.
Pillsbury Winthrop Shaw Pittman LLP
operates in emerging markets from China and the Asia Pacific Region, the Indian sub-continent, through to Russia and the CIS states, the Middle East and Africa. It handles lender-side for financial institutions, as well as acting for sponsors and borrowers on debt and equity financing, M&A, outward/inward investment, the sale and purchase of non-performing loan portfolios, strategic investment and ancillary services. Head of corporate
James Campbell
is head of the firm-wide Africa practice, and he advises a broad range of clients from start-ups to Fortune 50 companies and international governments. Key partner
Osama Abu-Dehays
represents broadcasters, football leagues, telecom companies and technology providers across the Middle East and North Africa.
Matthew Oresman
 leads the international public policy practice, advising governments, political leaders, businesses and NGOs. Corporate partner
Gavin Watson
specialises in deals in the energy and sustainable finance sectors, particularly oil and gas, LNG, refinery and petrochemical projects.
Key clients
Alpac Capital
Association of Cyprus Banks
Bank of America
Bank of New York Mellon
BMW
BNNP, Bk West, First Hawaiian, Fortis
CEECAT Capital
Citigroup
Deutsche Bank
DVB Bank SE
EN+
EBRD – European Bank for Reconstruction and Development
Fannie Mae
GE
Government of Kosovo
HSBC Bank
Japan Bank for International Cooperation (JBIC)
JP Morgan Chase & Co.
Natixis Wholesale Banking Americas
Pacific Continental Bank
TD Bank
Wells Fargo
Pillsbury Winthrop Shaw Pittman LLP
's TMT offering is anchored by practice head
Rafi Azim-Khan

, who is a core TMT practitioner in the group and works between the firm's London and Silicon Valley offices, handling a range of work from telecoms regulation and deals to media production and global licensing issues, as well as data protection and e-commerce mandates.
Steven Farmer
is also noted, as is
Lee Rubin
, who was promoted to partner in January 2022.
Other key lawyers:
Testimonials
'The Pillsbury team provides exceptional value-driven service. There is transparency, responsiveness, expertise, and pragmatism, all while being conscientious of budget. I work, and will continue to work, with them repeatedly.'
'Rafi Azim-Khan is a partner in Pillsbury, and I feel like our working together over the years has been a true partnership. I trust his advice and guidance and he plays an important role in many areas of the business. He is also very good about connecting me with his fellow partners for specific advice. Rafi is a top-notch international business lawyer and first-class for technology advice.'
'The team at Pillsbury have provided excellent support with everything from filing for our first patent to a dispute with the work provided by a supplier. The advice and support received have been efficient and effective in terms of both cost and results obtained. I have been very satisfied with the quality of the service we have been offered.'
'The entire team has been fantastic. Steven Farmer, in particular, is attentive, knowledgeable, and conscientious.'
'In our time using Pillsbury they've led with a people-first approach. Their desire to build and maintain a strong relationship with us has really shown, and we now see them as a trusted long-term partner. Their corporate/commercial and IP teams seem well coordinated and when going between the two departments we experienced a very smooth hand-off.'
'Steven Farmer has continued to provide a responsive and personalised service to us. Despite likely being one of their smaller clients, Steve has always made us feel valued as a client.'
'A very good experience. Knowledgeable, honest and professional. Always had time for side conversations when there were concerns from our side and always dealt with them sufficiently.'
'We dealt with Steve Farmer who was exemplary in every way. He was extremely knowledgeable, professional but also relatable. He always had time for us and our questions and was a pleasure to work with.'
Key clients
State Street Bank and Trust Company
Victaulic Company
HM Electronics Inc
SpyCloud Inc.
Upland Software Inc
Juniper Square
Infohealth Limited
World Travel and Tourism Council
Sinclair Broadcast
Everi
1stDibs
Pillsbury Winthrop Shaw Pittman LLP
's '
highly skilled and experienced
' practice is best known for energy disputes, its recent work including nuclear sector and conventional power plant electricity generation matters. It also specialises in MENA and CIS-related work. Global arbitration practice head
Deborah Ruff

is '
one of the top arbitration lawyers in London
'; and within the counsel pool,
Julia Kalinina Belcher
focuses on complex international disputes, and
Charles Golsong
is experienced in investor-state disputes and arbitration-related litigation.
Testimonials
'The international arbitration team is highly skilled and experienced – it has great depth of knowledge,'
'Deborah Ruff is a star performer. She is one of the top arbitration lawyers in London and a great choice for disputes. She is always calm and has excellent strategic instincts.'
With notable expertise in tech, advertising, social media, financial services and pharmaceuticals,
Pillsbury Winthrop Shaw Pittman LLP
excels in international data transfers, GDPR work, compliance matters, data breaches and investigations. Splitting his time between London and Silicon Valley,
Rafi Azim-Khan

 leads the group and is highly regarded as
'an outstanding expert in data privacy law'
. He works alongside privacy and data breach specialist
Steven Farmer
.
Testimonials
'Rafi Azim-Khan provides excellent advice for cross-border deals. His advice is critical for US-based companies looking to do business in Europe given the differences in data protection laws between the US and Europe.'
'Pillsbury has worked with my business on a range of data privacy, commercial and regulatory matters for many years. The team brings strategic thinking and rare depth of experience in data, e-commerce, web platforms, marketing, etc. to their advice. I am a very happy client and plan to continue our long relationship for many years to come.'
'Our work with Rafi Azim-Khan over the years has been a true partnership. I trust his advice and guidance, and he plays an important role in many areas of our business. He is also very good about connecting me with his fellow partners for specific advice. Rafi is a top-notch international business lawyer and first-class for technology and data privacy advice. I would say that Rafi is an outstanding expert in data privacy law. He is a true specialist not only in GDPR and CCPA but also in the laws of many other countries.'
'The depth of knowledge and experience in the field of data protection, privacy and cyber is, in my experience, unsurpassed. The team is responsive, practical and pragmatic. Its advice has been crucial to the growth of our business.'
'Steven Farmer's input and advice on a broad range of topics has been indispensable to our business. His views and advice are always clear, concise and informed. His expertise in the field of data protection makes business decisions easier and provide comfort to me and my fellow shareholders. He has a fantastic attitude and is so easy to work with – always delivering quickly and with a deep understanding of what we want to achieve.'
'Steve Farmer is very knowledgeable and he is always timely with his responses. Rafi Azim Kahn is an expert in this area and has the regulatory contacts to be able to get sound advice on murky issues.'
'Rafi Azim-Khan is simply the best in his field. His guidance through an ever-changing regulatory framework provides the confidence to our company and our board that we need as we expand into new international markets.'
'The team can provide global advice. We are an international organisation with offices and doing business in multiple countries. Pillsbury always has us covered.'
Key clients
Victaulic Company
Sinclair Broadcast
CSC (Corporation Service Company)
Upland Software
Inpixon
1stDibs
Decision Logic
State Street Corporation
HM Electronics
G.Network Communications
Institute of International Finance
Pillsbury Winthrop Shaw Pittman LLP
's practice has a niche focus on private aviation finance. It has been well-positioned during the COVID-19-pandemic, given the drop in commercial aviation deals and rise in private and corporately financed aircraft. The team is able to offer US and English law expertise in high-profile, cross-border transactions, repossessions and restructuring matters. The team is now led by London-based
Graham Tyler
 following the departure of former practice head
Paul Jebely
who joined
Withers
in January 2022.
Practice head(s):
Other key lawyers:
Testimonials
'The firm's Hong Kong aviation team has been involved in multiple high-value aircraft sale and purchase transactions.'
'The team at Pillsbury Asia has exceptional turnaround time and engagement which is key in a business like aviation.'
'They have the ability to provide coverage in Asia and Europe and provide timely responses to the US and Asia whenever needed.'
'Legally they're extremely tough negotiators and vigorously protect the client's interests.'
'They meet all standards for their work and excel at delivering results.'
'Great to collaborate with and fun people.'
Key clients
Absa Bank Limited
Comair South Africa
Development Bank of Japan
Deutsche Bank
FPG
Investec
iStrings Aviation Capital
JA Mitsui Leasing
Mizuho Leasing
Nedbank
NTT Finance
ORIX Aviation
Aergo Capital
Showa Leasing
Tokyo Century Corporation
Tokyo Star Bank
Wings Capital Partners LLC
Work highlights
Acted as lead transaction counsel to Deutsche Bank AG as financier and seller on the sale of the airframe of one Boeing 777-300ER that was leased to Jet Airways until the airline ceased its operations and filed for bankruptcy.
Acting as US counsel to the business recovery professionals of Comair Limited, a South African airline, in its chapter 15 case and South African business rescue proceedings.
Acted as counsel for Absa Bank, as lead arranger and lender for the first pre-delivery and delivery financing for TAAG Angolan Airlines to acquire a fleet of six Dash 8-400 aircraft from de Havilland Canada after Longview Aviation Capital acquired it from Bombardier.
Widely praised by clients for their '
outstanding
' knowledge,
Pillsbury Winthrop Shaw Pittman LLP
fields strong tax teams across multiple offices throughout the nation. In New York,
Harsha Reddy
's broad focus encompasses securities transactions and aviation finance, while
Nora Burke
is the go-to contact within the group for FACTA-related matters. San Francisco-based
Julia Divola
helms the firm's California transactional tax practice, with recent highlights including high-value acquisitions in the tech and energy sectors. The '
tremendous
'
Michael Kosnitzky
works with a number of high-net-worth individuals, family offices, and privately held businesses from Miami.  
Practice head(s):
Harsha Reddy; Julie Divola; Jorge Medina; Michael Kosnitzky
Other key lawyers:
Testimonials
'Pillsbury takes the time to learn their client and their institution, allowing more effective and efficient solutions. Pillsbury's people are good at leveraging each other's expertise and providing cohesive solutions without requiring the client to do the legwork.'
'Michael Kosnitzky is a tremendous advocate. Michael brings unparalleled foresight into the equation, ensuring his clients are proactively protected from future adversities.'
'The personal service, attention and responsiveness is exceptional. I have been a practicing CPA for nearly 30 years and have not seen a large firm with this level of service, attention and responsiveness. Needless to say the knowledge of the people I worked with at the firm is outstanding. Not only is their knowledge in their specific area outstanding, each of them have good general tax knowledge even outside their specific area.'
'Michael Kosnitzky is a top level tax attorney. His knowledge and "out of the box" thinking is better than any tax attorney I've worked with, and I've worked with many over the course of my career.'
Key clients
IndraSoft Inc.
AT&T
MUFG Union Bank
NextEra Energy Transmission
Brown & Toland Physicians
Amazon.com, Inc.
Nextera
CMS Energy
Shikun and Binui America
Chanel, Inc.
Archaea Energy
Shikun and Binui America
Sunrun, Inc.
Mitsubishi Hitachi Power North America
Work highlights
Represented Brown & Toland Physicians in its collaboration with Altais.
Represented CMS Energy in the acquisition of a majority stake in the Aviator Wind project, the largest single-phase and one-site onshore wind development in the United States.
Assisted a hotel chain in the corporate restructuring of its various real estate and hotel properties.
Pillsbury Winthrop Shaw Pittman LLP >
Firm Profile
Pillsbury's London office works on transactions and matters across the UK, Europe, the Americas, Asia, the Middle East and Africa.
The firm: Pillsbury Winthrop Shaw Pittman LLP is an international law firm with a long-standing and strong presence in London. The firm has a particular focus on the technology and media, energy, financial services, and real estate and construction sectors. The London office has particular strengths with practice groups in transportation finance, finance, corporate and securities, international arbitration and litigation, international trade and policy, intellectual property, and outsourcing and technology along with practice areas such as data protection, advertising and marketing, tax, employment, real estate, energy transition and ESG. Pillsbury's clients are UK headquartered corporates and institutions, as well as international clients looking to do business around the world.
Establishing and managing a business in the UK
Types of work undertaken: Our London office includes the following practices:
Advertising, marketing and product launch
Aviation, aerospace and transportation
Corporate and securities, including mergers and acquisitions
Cybersecurity and data protection
E-commerce and social media
Employment law
Energy and infrastructure projects
Finance, investment funds, private equity and venture capital
Financial services regulation
Global sourcing and technology transactions
Intellectual property
International arbitration and litigation
International trade
Nuclear energy
Real estate
Tax
Lawyer Profiles
| Photo | Name | Position | Profile |
| --- | --- | --- | --- |
| | Rafi Azim-Khan | Mr Azim-Khan is a partner in Pillsbury's global sourcing group and head… | View Profile |
| | Julia Kalinina Belcher | Julia Belcher is a dispute resolution counsel based in Pillsbury's London office, focusing… | View Profile |
| | James Campbell | Mr Campbell's practice focuses on mergers and acquisitions, capital markets, private equity,… | View Profile |
| | Debra Erni | Ms Erni focuses on international asset finance and leasing with a particular… | View Profile |
| | Steven Farmer | Steven Farmer advises clients, particularly those with a technology focus, looking to… | View Profile |
| | Charles Golsong | Charles Golsong is a dispute resolution senior associate based in Pillsbury's London office,… | View Profile |
| | Chris Knight | Chris is a senior associate in the London office of Pillsbury's Asset… | View Profile |
| | Matthew Oresman | Matthew Oresman is able to navigate complex international challenges, succeeding where cross-border… | View Profile |
| | Deborah Ruff | Deborah Ruff leads Pillsbury's Arbitration – U.S. & International practice. She has extensive experience… | View Profile |
| | Rakhi Savjani | Rakhi Savjani has acted for clients across the aviation industry including several of… | View Profile |
| | Graham Tyler | Mr Tyler is the leader of the law firm's London office finance… | View Profile |
| | Gavin Watson | Pillsbury partner Gavin Watson advises clients on cross-border corporate and commercial transactions,… | View Profile |
| | Vincent Zabielski | Vincent Zabielski focuses on international nuclear energy matters, including providing strategic advice… | View Profile |
Staff Figures
Number of UK partners : 12 Number of other UK fee-earners : 25 Number of worldwide partners : 320 Number of worldwide fee-earners : Approx. 700