Simons Muirhead Burton > London, England > Firm Profile
Simons Muirhead Burton
Offices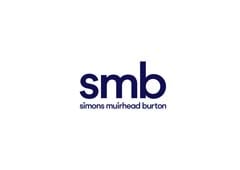 Simons Muirhead Burton
87-91 Newman Street
LONDON
W1T 3EY
England
Simons Muirhead Burton > The Legal 500
Rankings
Simons Muirhead Burton
has a particularly strong media practice, in addition to a strong reputation for acting on behalf of high-net-worth and high-profile individuals on violent and sexual offences. '
First rate criminal solicitor'
Phil Smith
leads the department, and has a decades-long reputation of appearing in the most highly publicised cases. Founding partner
Anthony Burton CBE
has more than 40 years of experience in the practice area, and is globally recognised as an expert on the death penalty as a result of his work as chair of the Death Penalty Project NGO. Senior associate
Henrietta Ronson
 is praised for her '
unparalleled domain expertise.
'
Other key lawyers:
Testimonials
'Simons Muirhead Burton is the most diligent, passionate and expert firm I have ever encountered.'
'The practice employs lawyers of deep experience and domain expertise in order to provide a very high standard of service.'
'Henrietta Ronson was the standout individual on the team. My experience working with her is second to none.'
'The criminal team is very classy – highly competent, down to earth, responsive and extremely experienced.'
'Phil Smith is a first rate criminal solicitor. I wouldn't hesitate to recommend him to anyone. He gets great results – largely as a result of his hard work and ability to see points others often miss.'
'The work they did for my case was beyond outstanding, and each of them was available at any time.'
'The amount of research and attention to detail by partner Phil Smith and associate Henrietta Ronson was something I haven't seen anywhere else.'
Described as the ´
best in class
`,
Simons Muirhead Burton
is jointly led by
Simon Goldberg
and
Razwana Akram
on the film & TV side. 
Richard Baskind
 leads on music, representing independent songwriters such as Nick Cave, independent record labels, and industry executives. 
Martin Soames
heads up the publishing division and acts for key players in the sector such as Penguin Books. Associate
Blaise Gaymer
from the firm's film & TV department regularly leads the team together with Goldberg on matters such as the representation of Neon Films and Chris Atkins.
Jonny Petch
has recently left the firm to join the music department at
Bray & Krais, Solicitors
.
Practice head(s):
Simon Goldberg; Razwana Akram; Martin Soames
Other key lawyers:
Blaise Gaymer; Stephen Shotnes; Alasdair George; Maninder Gill
Testimonials
'Best in class – huge expertise, deep understanding of their client's business, innovative, ambitious for their clients.'
'We work most closely with Martin Soames who is a class act – calm, extremely clever, thoughtful and responsive. He's always our first choice.'
'Very knowledgeable and experienced team. Work tirelessly to deliver the result. Great breadth of experience in house. Able to tackle challenging issues and people professionally and clearly.'
'Simon Goldberg – experienced core team member who gets results.'
Key clients
42 M&P LTD
Fulwell 73 Ltd
Film financier
Neon Films Ltd and Chris Atkins
Silent Twins
Rope Ladder Fiction Limited
Canoe Film
Film financier
It's A Lot Limited t/a Fan Studios
Grace Jones
Bloc Party
RØMANS
GDS Records Limited
Nick CAve
BC Music Media Limited
Tom Grennan
Wafflin Media Limited
Cosmos Music AB
Locomotion Entertainment Ltd
New York Times/Serial
Gal-Dem
Random House Group/Penguin Books
Simon & Schuster
Bureau of Investigative Journalism
News Group Newspapers
Reach plc
Faber & Faber
As
'one of the best reputation management teams in the UK',
Simons Muirhead Burton
act for defendant publishers and broadcasters, including some of Europe's largest television production houses. Along with advising big names such as
The Sun
and
The Mirror
, the practice is also notable for its support for UK and US-based NGOs, journalist bodies, and trade unions. Practice head
Jeffrey Smele
specialises in criminal media law, regularly conducting internal investigations and representing journalists in response to police requests for material.
Louis Charalambous

has '
vast experience'
 assisting major broadcasters and national newspapers with complex emergency injunction applications, while managing partner and head of dispute resolution
Razi Mireskandari
leads on high-profile media litigation cases. Data protection expert and forensic solicitor
Stephen Shotnes
carries out pre-publication clearance work, and publishing disputes specialist
Martin Soames
draws on his experience as a commissioning editor to assist clients with highly contentious publications. Senior associate
Emma Linch
 is also recommended for her work on contentious data protection media issues.
Testimonials
'Simons Muirhead Burton was originally a human rights firm, and freedom of speech and access to justice have always been part of their DNA. This differentiates them – they go that extra mile when acting for publishers to minimise damage and to protect journalists.'
'Partners Martin Soames and Stephen Shotnes – former book editor and journalist respectively – add their in house expertise to deep legal knowledge offer a high level of service.'
'Emma Linch is a rising star.'
'Martin Soames is exceptionally good. He is responsive, calm, pragmatic and I have absolute confidence in his excellent judgement.'
'The legal advice we get is very good and the service is prompt and courteous. They find excellent counsel for us as needed.'
'Louis Charalambous is has vast experience in media law defence, especially libel trials. He is very hard-working and conscientious. He is always "there" for the clients and very popular with them. He is particularly good (very calm) in dealing with difficult litigation situations.'
'Jeffrey Smele is a good tactician in litigation and very easy to deal with.'
'One of the best reputation management teams in the UK. Great knowledge of all parts of the media and extensive work defending and advising with the press.'
Simons Muirhead Burton
is best known as the founder and long-term supporter of The Death Penalty Project, which for more than three decades has provided free legal representation to thousands of individuals facing the death penalty around the world; through this vehicle, the firm has successfully challenged the constitutionality of the mandatory death penalty in thirteen countries, focusing particularly on those which retain the Judicial Committee of the Privy Council. Co-founders
Parvais Jabbar
and
Saul Lehrfreund
are singled out by one client as having '
done more to abolish the death penalty across the globe than any other individuals in the last 30 years
'.
Practice head(s):
Parvais Jabbar; Saul Lehrfreund
Other key lawyers:
Abdul Varachhia; Peter Weiss
Testimonials
'I have worked with Saul Lehrfreund for over 20 years on cases. He is passionately committed to his work. His knowledge is second to none. He has immense energy and positivity. He is a joy to work with.'
'Parvais Jabbar and Saul Lehrfreund have unrivalled experience in criminal appeals to the Privy Council and in the representation of those facing the death penalty worldwide. Parvais Jabbar is brilliant, hard-working and innovative.'
'Saul Lehrfreund and Parvais Jabbar are the pre-eminent experts in legal challenges concerning the death penalty and have been for over 30 years.'
'Saul Lehrfreund and Parvais Jabbar have done more to abolish the death penalty across the globe than any other individuals in the last 30 years. They truly are trailblazers, and this is recognised by the MBEs that they have both received for service to international human rights.'
'Parvais Jabbar is the consummate death penalty litigator. His breadth of work shows Parvais's dexterity and ability to work across a number of practice areas at the national and international level. Such skills are very rare, in my experience.'
'The Death Penalty Project which is run by this firm is unique in providing specialist advocacy in strategic cases involving the death penalty worldwide.'
'Saul Lehrfreund and Parvais Jabbar are excellent, committed and intelligent lawyers who always go the extra mile.'
'The premier team in the UK for death penalty work.'
Key clients
Simeon Bain
Madusu Koroma
Devon Gordon, Sherwyn Hart, Deon Greenidge
Lescene Edwards
Nardis Maynard
Tafari Morrison
Shawn Campbell, Adidja Palmer, Kahira Jones, Andre St John
Roger Watson
Stephen Stubbs
Jay Chandler
Bush and Day
Patrick Lovelace
Shabba Ferguson and Jason Alexis
Evanson Mitcham
Devon Hewey
All four of the partners at
Simons Muirhead Burton
have a focus on the resolution of complex financial disputes arising from separation or divorce, nuptial agreements and private law children matters. It is ably led by
Jane McDonagh
 who is a Fellow of the IAFL. Much of the work undertaken by the firm has an offshore or multi-jurisdictional dimension and the  team works with many HNW individuals including some successful entrepreneurs and individuals in the entertainment and media industries.
Tom Farley-Hills
specialises in divorce, financial claims on divorce as well as financial claims on behalf of children and on property claims.  It receives plaudits for its '
compassionate and efficient approach
'.
Testimonials
'The team work and communicate seamlessly behind the scenes always presenting clear information and options while progressing through the divorce process. Quick, efficient, knowledgeable and personable'.
'I had a very personal service and I was always very confident that I was in safe hands. My divorce was settled effortlessly and Tessa was key to making sure the friendly relationship I have with my ex wife was maintained. Strong support between partners and associates. Good team ethos. Tessa Bray – sound judgment, good with clients and easy to work with'.
'A diverse and talented team of family lawyers with a wealth of international experience and a great deal of expertise for clients in the media world. They are a vibrant and energetic group who are totally committed to achieving the best possible result for their clients'.
'Jane McDonagh is a class act. She acts for many clients who work in the media and creative industries and has a real feel for those businesses and the issues which arise. She is shrewd and her gentle manner belies a steely approach to negotiation which brings great results for her clients. I could not recommend her more for complex financial work'.
'First rate team who get excellent, high value work. They organise and prepare the case extremely well, and are very ready to put in the effort on the most complex disputes. Jane McDonagh – First rate litigator, beloved by clients and counsel alike. Fine strategic and tactical thinker, gives very sound advice on both outcome and process to achieve the best result'.
'They standout by their profound knowledge and ability to handle international projects, involving two or more jurisdictions at the same time. All lawyers from Simons Muirhead & Burton LLP are excellent communicators and professional'.
'Jane McDonagh – very solid and sensible advice, the true leader, highly expertized and recommended. Tom Farley Hills is a phenomenal lawyer. Sound judgment, commercial nous and very approachable'.
'SMB is an excellent, confident, and classy outfit. They are slightly under the radar which in ways gives them the edge over their competitors. Jane McDonagh has done a truly excellent job in leading the team and building it to the size it is today. Tessa Bray is stand-out brilliant – tough but fair and a joy to deal with. Tom Farley-Hills is excellent'. 
Simons Muirhead Burton
 is instructed on an array of private company M&A and investment transactions, often with an international element. The team has a strong focus within the TMT space. Practice head
Natalie Wright
offers expertise in handling EMI share options and complex corporate restructurings. Co-head
Peter Weiss
handles corporate finance transactions, working with founders, agents and talent and negotiating UK-US transactions. M&A specialist
Neal Hodges
is recommended for dealing with sales and purchases.
Other key lawyers:
Testimonials
'Very strong team, highly capable.'
'Natalie Wright is an excellent corporate lawyer, with strong attention to detail and highly pragmatic commerciality.'
'The team seems to combine a very good understanding of global norms and deal practices.'
'Peter Weiss combines a solid understanding of US vs. UK market norms and typically deal related practices.'
'Provide support in all aspects of possible transactions, from the development of the transaction structure through the drafting and negotiation of contracts to the handover of a company.'
'Neal Hodges is a skilled negotiator with a commercial mind.'
'This practice has been outstanding working on cross border transactions that were certainly complex in nature and coordination.'
'Attentive and commercially minded.'
Key clients
Phastar Limited
Precision Proco Group Limited
ICAS Worldwide Limited
Shareholders in Datrix Limited
Narrative Capital
Jordan and Lisa Adams
Sharebike AS
Transperfect Translations Limited
Fullgreen (UK) Limited
Alpha Charlie Limited
Atlantic Leaf Limited
The Inviqa Group Limited
ABG Accountants
Shareholders in Rahko Limited
Channel 3 Consulting Limited
Simons Muirhead Burton
represents clients in criminal and regulatory investigations, with particular strength in acting for business directors and high-net-worth individuals subject to Account Freezing Orders, solicitors facing financial crime accusations, and money laundering cases, with the team offering expertise in SFO, NCA, and police proceedings. '
Force of nature
' 
Philip Smith
heads up the team and has strong expertise in acting for international directors and lawyers in criminal fraud investigations, including those relating to corruption, money laundering, and tax fraud, while the vastly experienced
Anthony Burton
remains a key name for individual fraud prosecutions of all kinds. Associate
Henrietta Ronson
has won praise for her '
remarkable insight' 
in complex financial crime matters.
Other key lawyers:
Testimonials
'Attention to detail was very impressive.'
'Phil Smith was absolutely amazing and very well supported by Henrietta Ronson. They were extremely professional.'
'Phil Smith and Henrietta Ronson have instilled dynamism into an already established high end practice.'
'The overriding objective to provide a complete service for clients in this sector sets the practice apart.'
'Under the leadership of the redoubtable Phil Smith, the team works in unison to make the client feel totally at ease and as if they are the most important client at the firm be their case large or small. Very well resourced technologically.'
'No task is left undone and client care remains a top priority. Collaboration with counsel throughout the proceedings is a key feature in establishing a team ethos with strategy and time management at its core.'
'Department head Phil Smith remains a force of nature: he provides leadership, huge ability, wisdom and the personal touch. Strategically astute, he gives no quarter in the pursuit of the best result for the client.'
Key clients
Former headteacher
Former private banker
A digital marketing agency
Simons Muirhead Burton
's commercial litigation team is led by managing partner
Razi Mireskandari
, whose practice covers contractual matters, negligence, shareholder issues, IP claims, and misrepresentation;
Martin Soames
focuses on publishing-related commercial disputes;
Stephen Shotnes
is an experienced commercial and media litigator; and
Antony Perlmutter
is a commercial litigation and property-related disputes expert. At consultant level,
Peter Gould
'
always pulls in interesting cases
', while
Dina Shiloh
has broad trial experience in complex commercial cases.
Testimonials
'Strength in depth and goes the extra mile.'
'Prepared to work hard and gets into the detail, keeping overall strategy well in mind.'
'Consultant Peter Gould always pulls in interesting cases and has a good nose for a deal.'
'Associate Lisa Gowers – great case manager, eye for detail, and encyclopaedic knowledge of the facts. Very dedicated to her clients.
'Associate Shirin Vakilzadeh is brilliant to work with and works hard to make things run smoothly.'
Key clients
Remali Limited
Hanger Holdings
Total Soft
Sovereign
The '
very experienced and very capable'
team at
Simons Muirhead Burton
offers franchising advice to publishing, education, luxury retail, fashion and jewellery brands as well as clients in the hospitality sector. The team acts for companies at all stages of their brand's development, from early-stage companies to mature players expanding their already established operations. Practice head
Maninder Gill
has extensive expertise in developing franchises abroad, with a particular focus on the Middle East and Far East markets.
Testimonials
'Maninder Gill is always at hand when I need legal advice. He was super helpful and always ready with knowledge in whatever case I need help with. He is easy to access and will always be on hand to help you out. Maninder Gill is professional, courteous and extremely knowledgeable in his field.'
'Simons Muirhead Burton has very experienced and very capable senior lawyers, who are personally engaged with their clients.'
'We have a fantastic relationship with Maninder Gill who has been providing us with outstanding support. He is exceptionally competent, flexible and supportive.'
'We have always enjoyed a really strong working relationship with Simons Muirhead Burton. Billing is accurate and they always check in with us first before submitting their invoices. Their response and accessibility is second to none. They have a very good feel for our business and have finely tuned their advice based on this.'
'Maninder Gill stands out. Maninder helped us steer a very difficult path last year. He provided us with cast iron legal confidence to make some difficult business decisions and guided us robustly every step of the way. Maninder has a real skill in being able to interpret a situation very quickly, understand the stakeholders and provide no nonsense/unfaltering advice. His availability and accessibility is excellent, often at very short notice. He has a strong consultative and collaborative approach to business.'
Key clients
Dennis Publishing
Riverford Organic Foods
ETM Restaurant and Bars Group – Apiary Restaurant
Unilever
Harvey Nichols
Concept Cupboards Limited
A Restaurant Group Based In Mayfair
The Six Pack Revolution Fitness Products
North London Collegiate School
Simons Muirhead Burton
's multidisciplinary team offers expertise in sports disputes, regulatory and governance issues, crisis management and talent representation. Other notable areas of focus include sports media, commercial arrangements, corporate transactions and charity-related sports work. Practice head
Marc Sobol
is recommended for his work in media rights.
Simon Goldberg
, also head of the firm's media and business rights team, advises on a range of corporate and commercial transactions for sports-based clients.
Other key lawyers:
Key clients
ITV Plc
International Hockey Federation
4Global Consulting Limited
The Women's Sports Group
Zone Golf Limited
Fighters Choice Management
European Professional Club Rugby
Watford Association Football Club
London Irish Rugby Football Club
Total Performance Data Limited
Professional Squash Association
Cage Warriors
British Eventing
Obelisk Sports
Curveball Media
Work highlights
For Cage Warriors, negotiated and drafted exclusive multi-year global media rights agreement with UFC Fight Pass for all MMA events.
Advised The Professional Squash Association, the global squash federation, on a game-changing investment and strategic partnership with leading sports agency Infront.
Fielding experts in the sports and media sectors, the IP team as
Simons Muirhead Burton
advises media, publishing, broadcasting, photography, and celebrity clients on the IP-related aspects of licensing agreements. The offering is led by the
'supportive, flexible, and competent' 
Maninder Gill
, who is trusted adviser to a variety of luxury retail, fashion, and jewellery brands. The team regularly handles contentious copyright, trade mark, passing off, design rights, and breach of confidence matters.
Other key lawyers:
Martin Soames; Nadia Zegze; Raoul Lumb
Testimonials
'SMB team have a range of international partnerships that enables them to handle trade mark licensing work globally.'
'Maninder Gill has been leading all our trade mark work. It's been an absolute pleasure working with Maninder. He has been very supportive, flexible and competent.'
'The team is very strong and experienced and have repeatedly given very good advice on how to deal with disputes and challenges.'
'Maninder Gill is clearly very experienced and practical and is constantly working with us to find solutions in cases of conflict. His advice has always been aimed at limiting the hit to the company.'
'The firm is friendly, reliable and well-organised. Work was completed in a very timely manner and I felt entirely supported throughout the process. All correspondence was always responded to extremely quickly, and I wouldn't hesitate to recommend the firm to others.'
'I had a really excellent and impressive experience with both Nadia Zegze and Maninder Gill. They are super responsive, available to talk at short notice, and the work is done very quickly. Nadia and Maninder are both very friendly and reassuring, and I always feel confident with their knowledge and advice. The work done was of the highest standards and I wouldn't hesitate to recommend them to others.'
'The team is unique because they react quickly, understandable, friendly and realistic. They are experts in the practice and know their competitors.'
'I mostly work with Maninder Gill and Raoul Lumb. They both are very approachable, experienced and react quickly.'
Key clients
Alexa Chung
Pete Tong
M Huncho
Harvey Nichols
Amanda Wakeley
Stradivarius
Zandra Rhodes
Connolly England
News UK
Penhaligon's Fragrances
Simons Muirhead Burton >
Firm Profile
Simons Muirhead & Burton was established in 1972. It is a very highly rated, commercially astute, medium-sized firm with a strong reputation in a diverse range of core areas.
The firm: The firm's foundations in media, crime and human rights have expanded significantly and it now provides a competitive service for a broad range of corporate and individual clients.
Consistent with the firm's reputation as a progressive law practice utilising specialists to deliver innovative and practical advice, it provides an accessible, responsive and efficient service through its mixture of home-grown lawyers and ex-City practitioners, many of whom have international expertise. The established areas of work continue to develop, along with the firm's ever-increasing reputation for its general commercial practice, including media and commercial litigation, corporate work, employment work, family and commercial property. Razi Mireskandari was appointed managing partner in 2010.
The firm was the first UK practice to establish a dedicated pro bono human rights team, which operates the award-winning Death Penalty Project. It is internationally recognised for its continuing commitment to human rights work through its provision of free legal representation and support for those who face the death penalty outside the USA.
Types of work undertaken
Media and commercial dispute resolution: commercial media litigation with an emphasis on press, media and entertainment issues, including defamation, privacy, publishing, contempt, confidentiality, data rights, IP and music-related royalty disputes. The team is familiar with litigation funding, insurance and ADR, particularly mediation.
Film and TV: the team deals with film and TV production and financing, including a range of film finance schemes. It acts principally for independent producers, film financiers, distributors and broadcasters.
Music: the team represents rights holders, and talent and music industry executives, and advises on live events, IT, branding and the fashion industries.
Publishing: the team works for traditional and digital media, including national newspapers, top magazine publishers, and leading London and New York book publishers.
Corporate and commercial: the team advises start-ups, sole traders, listed companies and major international corporations on all their corporate needs, including flotations, M&A, complex investment, shareholder agreements, joint ventures, e-commerce and digital media, franchising partnerships, private equity, venture capital and acquisition finance, restructuring and insolvency.
Broadcasting and sports media: the team acts for major UK and overseas broadcasters and television platforms, and advises sports federations and licensees upon the sale and acquisition of sports media rights.
Employment: the team advises on the full range of corporate contentious and non-contentious employment law issues, including senior level and severance, restructuring, mergers and acquisitions, trade union and High Court instructions. There are specialists within the team in the area of discrimination law, TUPE and team transfers.
Crime and business crime: all aspects of proceedings in the Magistrates' Court, Crown Court and all appellate jurisdictions, including the Serious Fraud Office, HMRC, DTI and CPS in addition to insider dealing, money laundering, OFT and EU cartel enquiries, and regulatory work.
Property and construction: conveyancing (commercial, domestic and large-scale residential developments), investment leasing, development (including industrial, leisure and retail), construction, hotel and restaurant transactions, and offshore company incorporations.
Family and children: handles divorce and separation and the related issues of children, finances and property, emergency applications and ADR, also advising on cohabitation and pre-nuptial agreements.
Technology and information: the team advises a wide range of technology companies, investors and acquirers on a range of commercial, data protection, IP and regulatory issues. The firm's clients include FinTech, Retailtech and Blockchain companies, which it has helped to close deals across Europe, the USA and the Middle East.
Privy Council: the firm's expertise and extensive Caribbean contacts in criminal and constitutional appeals to the judicial committee of the Privy Council have formed the basis of a very active commercial and civil Privy Council practice.
Main Contacts
| Department | Name | Email | Telephone |
| --- | --- | --- | --- |
| Managing partner | Razi Mireskandari | | |
| Civil | Razi Mireskandari | | |
| Commercial | Simon Goldberg | | |
| Employment | Makbool Javaid | | |
| Crime | Anthony Burton | | |
| Property | Martin Smith | | |
| Matrimonial | Jane McDonagh | | |
Lawyer Profiles
| Photo | Name | Position | Profile |
| --- | --- | --- | --- |
| | Razwana Akram | Partner – specialist in Finance and media, particularly film, TV and IP,… | View Profile |
| | Richard Baskind | Partner and head of Music. Specialising in all aspects of music and… | View Profile |
| | Tessa Bray | Tessa joined Simons Muirhead & Burton as a Senior Associate in September… | View Profile |
| | Anthony Burton CBE | Anthony Burton CBE is a partner and co-head of the Crime and… | View Profile |
| | Louis Charalambous | Partner and Head of Media Litigation. Recent major libel and privacy actions… | View Profile |
| | Gordon Clough | Senior Associate | View Profile |
| | James WR Davies | Partner. With more than 25 years' experience James specialises in all aspects… | View Profile |
| | Teena Dhanota-Jones | Consultant | View Profile |
| | Andrew Farrugia | Senior Associate in the Dispute Resolution team. Andrew advises clients on commercial… | View Profile |
| | Alex Fenegan | Partner and Joint head of Real Estate | View Profile |
| | Blaise Gaymer | Senior Associate in the Media and Corporate and Commercial departments at Simons… | View Profile |
| | Alasdair George | Partner | View Profile |
| | Maninder Gill | Maninder Gill is the head of the firm's Intellectual Property and Retail,… | View Profile |
| | Simon Goldberg | Partner and head of the commercial media practice, combining traditional film and… | View Profile |
| | James Greenslade | Senior Associate. Advising on all production, finance and distribution arrangements within the… | View Profile |
| | Simon Halberstam | Partner | View Profile |
| | Asraa Hassaan Noor | Senior Associate | View Profile |
| | Neal Hodges | Partner | View Profile |
| | Makbool Javaid | Head of employment, team of 15 fee earners. Acts on behalf of… | View Profile |
| | Ewan Keen | Partner | View Profile |
| | Saul Lehrfreund MBE | Co-Executive Director | View Profile |
| | Mark Levine | Partner and Joint head of Real Estate | View Profile |
| | Tamara Ludlow | Partner. Employment law and related HR issues, primarily acting for employers; specialist… | View Profile |
| | Raoul Lumb | Senior Associate | View Profile |
| | David Martin | Partner | View Profile |
| | Jane McDonagh | Head of family law. Jane McDonagh has twenty five years' experience in… | View Profile |
| | Hazel McNaught | Senior Associate Solicitor. | View Profile |
| | Razi Mireskandari | Managing partner, head of civil litigation. | View Profile |
| | Jonny Petch | Senior Associate | View Profile |
| | Stephen Shotnes | Stephen is a leading practitioner in media and commercial litigation, and in… | View Profile |
| | Jeffrey Smele | Senior Associate | View Profile |
| | Martin Smith | Specialising in all aspects of landlord and tenant ,commercial and residential property… | View Profile |
| | Phil Smith | Partner with over 25 years' experience in high stakes criminal cases, often… | View Profile |
| | Martin Soames | Partner | View Profile |
| | Marc Sobol | Marc's broadcasting and content distribution work encompasses media rights holders and distribution… | View Profile |
| | Abdul Varachhia | Consultant Senior Lawyer focusing solely on Charity and Not for Profit Organisations.… | View Profile |
| | Peter Weiss | Partner and head of the corporate and commercial department. Advises start-ups, lenders… | View Profile |
| | Natalie Wright | Partner specialising in M&A, corporate finance and restructurings, joint ventures, shareholder arrangements,… | View Profile |
| | Lara WulWik | Lara is a highly experienced family lawyer and mediator. She joined Simons… | View Profile |
| | Nigel Zaoskoufis | Senior Associate | View Profile |
Staff Figures
Number of UK partners : 25 Number of other UK fee-earners : 55