Doing Business In:
Slovakia
RELEVANS Law Firm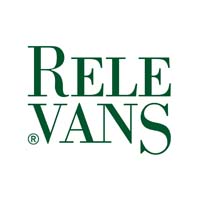 View firm profile
How can RELEVANS Law Firm help?
RELEVANS Law Firm is one of the largest and award-winning law firms in Slovakia. Thanks to our outstanding and experienced legal professionals, we have become one of leading law firms in litigation, real estate law, as well as in M&A, corporate and banking law. We provide our services to domestic and foreign clients as well.
Areas of practice
RELEVANS Law Firm provides to its clients with comprehensive and high-quality legal services in following areas of practice:
Litigation
Mergers & Acquisitions
Real estate law
Banking and financing
Corporate law
Competition
Labour law
Intellectual property law and IT law
Media law/Telecommunication law
Bankruptcy/Insolvency/Corporate restructuring
1. Litigation
Since the formation of RELEVANS Law Firm, litigation agenda has been and continues to be the key and most important area of our activity. RELEVANS Law Firm has a specialised team of procedural lawyers representing domestic and foreign clients before general courts, the Constitutional Court of the Slovak Republic, the European Court of Human Rights, as well as in arbitration proceedings.
RELEVANS Law Firm represents its clients in all areas of their activities, while being the most experienced primarily in the field of claims for damages, legal issues related to personality rights, protection of competition, constitutional law, intellectual property rights, telecommunication law, banking and financial law and administrative law. RELEVANS Law Firm provides comprehensive legal cover for the most challenging cases on the Slovak market.
Our legal services include:
Preparation of in-depth analyses relating to the evidence, factual and legal background of every particular case
Assessment of risks to the client's legal status
Preparation of procedural strategy
Consultation in the preparatory stages of dispute settlements, as well as during ongoing proceedings
Negotiation and representation of the client in an out-of-court dispute settlement
Preparation of all types of filings, including pre-litigation appeals, actions, proposals, opinions and ordinary as well as extraordinary remedies
Representation in proceedings
Assistance in enforcement of the decision
2. Mergers & Acquisitions
Focus on detail, an efficient business approach, and much more defines RELEVANS Law Firm's team of transaction and corporate/commercial lawyers, who provide legal services in M&A.
Over the years, we have been involved in a large number of significant acquisitions, whether in the form of a share-deal, asset-deal, transfers of enterprises or their parts, mergers (by fusion, merger or cross-border mergers), joint ventures and other M&A forms.
We provide legal services in the implementation of domestic and foreign investors' investment plans in the most diverse segments of the market. Our clients include strategic investors, banks, financial groups, domestic and foreign companies, as well as private individuals.
M&A legal services include, in particular:
Legal due diligence
Advising on structuring the transactions
Preparation of transaction documentation
Representing clients in negotiations, conducting negotiations
Legal support and advice in financing of transactions
Active cooperation with tax, financial and other professional advisers
Advising on competition law issues (concentration)
Providing analyses of mergers, acquisitions, and transaction´s related issues
Advising on the implementation of transactions and the post-transaction arrangement of a company
Representation in proceedings before administrative authorities and public institutions
3. Corporate law
RELEVANS Law Firm provides legal advice in all areas of the company´s lifecycle, starting from selecting the suitable legal form, through selecting the scope of business and company´s formation, up to merger, division, transformation or dissolution. We provide legal services not only in the field of a respective form of company's corporate relations and operation within the Slovak Republic, but also in the formation and operation of holding arrangements of different companies and groups.
Our legal services include, in particular:
Establishing of companies and making changes in the registered data
Advising on and preparation of constitutive documents, shareholder agreements, silent partnership agreements and other similar contracts
Arranging procedures and conducting general meetings and meetings of other company bodies
Advising on and preparation of corporate changes such as increase and decrease of a companies' registered capital
Advising on and implementation of mergers, amalgamations and divisions of companies, as well as changes in legal form
4. Real estate law
RELEVANS Law Firm has a leading position on the Slovak market for legal services in real estate, development and construction. Comprehensive professional advice for our clients is provided by an extensive team of lawyers with long-term experience in various types of transactions in development, construction and retail projects.
The renowned quality of our services is guaranteed by the involvement of our lawyers in transaction structuring, corporate arrangement of project companies, project financing and security, licensing and approval phases, the sale, lease and management of individual properties, or contractual relationships with suppliersof.
Our services include, in particular:
Legal due diligence of properties and projects
Legal advice for zoning, building and approval procedures
Legal support and advice in the development, planning and construction of properties
Advice on the purchase/sale and lease of real estate, mostly residential, non-residential, wholesale and retail premises, office and industrial premises
Legal support and advice in the lease of real estate
Legal support and advice in the financing of projects and acquisitions
Advice and preparation of contractual documents in accordance with FIDIC international standards
Preparation of all related contractual documents according to the client's needs and project (acquisition contracts, lease and sub-lease relationships, pledge contracts and contracts for rights in rem, drafts of documentation necessary for the execution of decisions on registration and many other)
Representation in proceedings before administrative authorities, courts and public institutions
Business environment in Slovakia in facts & figures
Area:                                               49,035 km2
Population:                                       5,4 mil
Capital City:                                     Bratislava
Memberships:                                   European Union, Eurozone, Schengen Area, OECD, WTO, NATO
Time zone:                                       GMT +1 hour
Currency:                                         EURO
Type of government:                         Parliamentary system
Official language:                              Slovak
Slovakia country credit ratings:          A+ by Standard & Poor's, A+ by Fitch, A2 by Moody's and 0 by OECD Country Risk
Real GDP Growth 2018:                  3,5 %
Average inflation in 2018:                 2,5 %
Ease of Doing Business:                    33. Place (source: Doing Business Report 2017)
Why invest in Slovakia?
Slovakia is a Central European country with strategic location between Eastern and Western Europe. Slovakia has been known not only for its leisure activities, but due to its growing economy, it has also become an ideal place for doing business.
Why invest in Slovakia?
Safe investment environment
Fast-growing economy
Political and economic stability
Stable legal environment
EU member
Big export potential
Schengen zone member
Great telecommunication infrastructure
Quality road, water and rail infrastructure
Quality and productive labour with great language skills
Wide selection of industrial land & offices
Excellent geographical position
Key business sectors
Automotive
IT
TECH industry
Mechanical engineering
Electronics industry
Share Service Centre
Metallurgy & Metal processing
Chemistry & Pharmacy
Investment incentives
Companies have option to apply for the Investment Aid, under the Slovak Act on Investment Aid. Following projects may be granted the investment aid:
Industrial production
Technological centres
Share service centres
Tourism centres
Investors can apply for:
Investment grants
Corporate tax relief or tax holidays
New job grants
The option to acquire a property from the public authorities at a price lower than market value.
The attractiveness of investing in Slovakia is proved by constantly raising number of foreign investors and also by the volume of foreign direct investment in the country.
Taxes in Slovakia
Legal entities that are seated in Slovakia or legal entities whose place of effective management is seated in Slovakia are generally regarded as tax residents and are liable to pay Slovak corporate income tax.
Non-resident legal entities are liable to pay Slovak corporate income tax only on income specifically generated from the Slovak sources.
Corporate taxes
Corporate income tax: 21 %
Value added tax: 20 %
Inheritance Tax: 0 %
Gift Tax Real Estate Transfer Tax: 0 %
Repatriation of Profits: 100 %
Personal income taxes
Personal income tax: progressive rate from 19 % to 25 %
Dividends tax rate: 7 %
Accounting and auditing
Slovak accounting and auditing rules have been harmonized with international and EU standards. The companies may use the preparation of the financial statements and consolidated financial statements the Slovak accounting rules, unless the law prescribes that IFRS rules must be used.
Labour market
In Slovakia, investors can find skilled workforce with great combination of productivity, qualification, multilingual competence, and last but not least, labour costs. Slovaks are known for high flexibility and adaptability to different cultural management styles.
The most common foreign language is English and followed by German, French and Russian.
As of 2018, the average gross monthly salary in Slovakia is EUR 1004. Minimum gross monthly salary in Slovakia is EUR 520. The maximum weekly working time is 40 hours. Employees performing work on a two-shift operation may work up to 38.75 hours per week and employees working a three-shift system may work up to 37.5 hours per week. Regarding overtime, in general the maximum overtime may not exceed 48 hours per week. But special condition may apply for certain types of work. The current unemployment rate is around 6,6%.
Business law
The fundamental laws in business law is the Commercial Code. Doing business is defined as a systematic activity conducted independently by an entrepreneur (either an individual or legal entity), in their own name and under their own responsibility for the purpose of making a profit.
In Slovakia, there are in general the same conditions for establishing business for foreigners, as for Slovak citizens. Therefore, foreigners can establish a Slovak legal entity and can become a partner or a member or a shareholder of any legal entity. All legal forms of business must be registered with the Commercial Register and can start to operate on Slovak market only after the registration process is over and complete. Moreover, every for-profit business activity has to have appropriate trade licence (required for a particular business activity) issued by the Department of Trade or by the special state authorities, if needed).
Legal business entities in Slovakia are:
Trade Business
General Partnership
Limited Partnership
Co-operative
Simple Joint-Stock Company
Limited Liability Company
Joint-Stock Company
Legal system regarding civil litigation & dispute resolution 2019
The legal system of Slovakia is a civil law system, influenced by Roman law tradition.
Civil procedure law is governed in particular by the following Acts:
– Act No. 160/2015 Coll., Civil Dispute Procedure ("CDP")
– Act No. 161/2015 Coll., Civil Non-dispute Procedure ("CNDP")
– Act No. 233/1995 Coll. on court bailiffs and execution (Execution Procedure).
Civil procedure is divided into two basic categories:
dispute proceedings regulated by CDP; and
non-dispute proceedings regulated by CNDP (e.g. probate proceedings, child custody proceedings or proceedings on the matters of the register of companies).
General courts in Slovakia are: district courts that are the courts of first instance, county courts that are the courts of appeals against decisions of the courts of first instance, and the Supreme Court of the Slovak Republic that is an appellate review court. Appellate review (unlike appeal) is an extraordinary remedial measure admissible only against decisions in force of the courts of appeals, aiming at rectification of the most serious errors.
The Constitutional Court of the Slovak Republic stands outside the system of general courts and decides on constitutional matters.