Doing Business In:
Panama
Quijano & Associates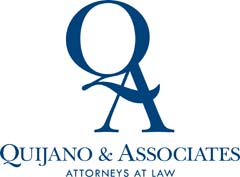 View firm profile
Since 2000, Panama has been among the fastest growing economies in Latin America, benefiting from the development of the Panama Canal, an international banking centre and regional financial hub, and its investment incentives regimes.
Panama ranks an impressive 3.28 out of 4.00 on the World Bank Logistics Efficiency Index, which demonstrates the country's good logistics capability. However, as with most countries in South America, the Covid-19 pandemic took a strong toll on Panama's economy in 2020.
While Covid-19 was withdrawn, global trade and maritime cargo declined, and the canal's operation leveled off in 2020. The crisis also influenced different sectors of the economy such as construction, engineering, tourism, hotels, restaurants, and personal services. However, with a total 475.1 million tons of freight movement, the canal only posted a 0.9% rise relative to 2019. The majority increase came from improved liquefied petroleum gas and bulk carrier transit. The extension project will ideally result in the canal's return to its pre-pandemic growth rates by 2021.
The World Bank removed Panama's ranking in the 2018 Doing Business report. Despite a good role of having credit (25th) (In order to combat the pandemic, the government received credit lines from the IMF, the Inter-American development bank and the World Bank to finance and invest in employment), deficiencies exist in the areas of paying taxes (176th), implementing contracts (141st), and addressing insolvencies (113th). Panama has recently been scrutinized since it was referred to the Financial Action Task Force's (FATF) "grey list" of countries found to have technical shortcomings in their anti-money laundering policies in June 2019. Although this does not break any local rules, it is also having a detrimental impact on Panama's market climate.
Banks are profitable, well-capitalized, and profitable. Liquidity is beyond the regulatory norms, and steps are being taken to ensure the legislation can be completely compliant with Basel III, which will allow Panama's financial system to be robust.
The amount of the national debt is extremely high, although it is expected to decrease. The completely dollarized economy makes Panama reliant on local stock markets' reaction to US monetary policy. A weakened currency would result in more export sales and more financially favorable conditions. In addition, Panama's trade pact with the US makes its economic growth contingent on the US's withdrawal from the crisis.
Panama's current account deficit will stable at about 5% of GDP over the course of the decade (-4.7 percent in 2021, -5 percent in 2022). Panama remains economically stable, politically stable, and retains low interest rates, which should continue attracting foreign investment in Panama, particularly in the canal and the free trade region.
Despite the 2016 offshore disclosures and penalties, the fallout remains minimal so far. Moreover, Panama is accelerating its efforts against money laundering and it remains a notorious tax haven for multinationals.
Panama retains its political stability. President Cortizo assumed office in July of 2019 and his administration's overall agenda is to encourage enterprise and tackle corruption. In March 2020, the government initially concentrated on combating the major pandemic, Covid-19. While the government enjoyed broad public support prior to the pandemic, it eventually struggled to enact a comprehensive stimulus package and was dogged with corruption charges. The overall economy has been affected by Covid-19's popularity rates falling, and lower-class residents have protested for more financial assistance as well.
Since Cortizo has a strong majority in Congress, he is willing to advance his main policy plan, meeting limited legislative obstacles until the pandemic is controlled. Thus promoting agricultural investment, tourism and export companies. Furthermore, there should be a national debate to address unequal practices, with the culmination in 2021.
Panama's Trade Gains
In the last ten years, Panama's government has encouraged greater economic prosperity in part by open market policies and through promoting free trade. Moreover, the government provides incentives for foreign direct investment with less strict restrictions and lower prices.
Panama's fiscal strategy.
In Panama, the official currency is fixed to the U.S. dollar at parity, having been bound to the dollar since Panama achieved independence in 1903. The dollar is now the legal tender in the U.S. Due to dollarization, Panama is not dependent on a central bank and does not issue any paper money to be placed into circulation. Since the government cannot fix the exchange rate or its own monetary policies, it is hard for the government to manage inflation. In fact, monetary stimulus policies that the US has adopted have increased currency inflows to Panama and have also increased commodity prices. Inflation has started to grow, and so, Panama has begun minting its own coins as a way of reducing government spending. But the circulation of coins in the domestic economy does not really offset the problems of dollarization.
Panama's Economic Prosperity.
The economy will eventually rebound in 2021 from the detrimental effects of the Covid-19 toxin during the food shortage. The forecast is cloudy due to more limits on foreign trade. FocusEconomics panelists expect a 6.4% GDP increase in 2021, which was up 0.6 points from last month's estimate. For the year 2022, the economy is projected to rise 5.1%.
Though Panama's canal was traditionally the main economic driver, now development is also being driven by a new banking and financial services market. This industry, which consists of nearly 80 existing banking and financial institutions, has increased greatly due to free capital flows, adherence to international financial regulatory requirements, the dollarized market, and a healthy political climate.
The external market is vital to the Panamanian economy, and the country has recently gotten much more incorporated into the world's trading system. Since Panama concluded a free trade deal with the U.S. in 2012, investment and trade flows in both countries have risen. A trade agreement was formed with the EU in 2013. The free trade deal with Mexico was signed in 2014 and it is seen as the first step in Panama's goal of joining the Pacific Alliance.
Panama has become a popular destination for foreign investment due to its peaceful political climate, pro-business administration, the economy, and rising real estate market.
Current opportunities & future prospects
Thank you for your interest in information about opportunities for investments in our country now, which we gladly describe below as an overall view to your good selves.
1. The expansion of Tocumen Airport: Besides its importance for shipping, geographic location in the middle of the continent has evolved as a continental connectivity centre for transportation of passengers and cargo, and Tocumen Airport is now serving nearly fifteen millions of passengers and it has been in a process of physical expansion since 2013.
About 90% of the project of expansion of its facilities and world-class technological advancement has been completed with an investment of US$800 million, and the air transportation related industries expect about 25 million air carrier transfers by 2025 between North and South America as well as from and to Europe and East Asian countries.
2. PROMTUR PANAMA: is an organization marketing destination, engaged in an international promotion of tourism and commercializing transportation with Panama as a central hub. It was created by Law 9 of the 14th of March 2017, which was amended by Law 58 of 2018 to establish PROMOTUR as an autonomous legal entity with its own patrimony.
The operation of this organization's marketing destinations (DMO) began in August 2019 with the required capital for launching its activities of promotion of Panama as a tourism destination continuously and consistently with the key entities in the industry with a view to increase the importance of tourism and international passenger and cargo transportation.
PROMOTUR has described its activities for 2021 as a program to develop an increase in the number of tourists returning and discovering Panama as a world-class attractive vacation destination.
Among those activities, it is engaged in training destination sales personnel, with 3,500 travel agents, establishing relations with the main wholesale travel entities and reaching national and European multimodal journey planners, as well as world-wide traffic and services information.
By June, this year it will promote seven international fairs mainly by reaching tour operators and travel agents in the main tourism and visits markets.
PROMTUR will be working in many aspects of this industry to continue strengthening our country as a tourist centre and an attractive place for vacations and there will be many new opportunities for doing business related to travel in Panama.
3. INFRASTRUCTURE: Eight considerable projects are being carried out now, which include design, construction, and widening roads, and there are 58 projects of infrastructure related to education.
4. Line 3 of Panama City's subway ("Metro"): Start-up is about to begin this year, and the investment will be more than US$2,500 million.
Line 3 will be 25 kilometres long with high rails and 14 stations strategically located on the basis of population concentration. The 14 stations will join Albrook (Panama City) with the City of the Future (Panama City West) with capacity for one thousand passengers. Construction time is to be 54 months, and it will be a new urban transportation facility for about four hundred thousand persons.
5. Multinational companies headquarter regime (SEM regime): A SEM is an office that has management control in the region and that, from Panama, provides services to its Head Office, subsidiary or affiliate in other countries. This company may operate as a foreign company in Panama registered in the Panamanian Public Registry or as a Panamanian company owned by the multinational. It is important to emphasize that the essence of the SEM is to provide services to companies of the same business group.
The SEM licence provides various, labour, tax, immigration benefits among others to the company and the expat.
6. Multinational Manufacturing Related Services (EMMA) companies: On Monday, August 31st, 2020, in a ceremony at the Colon Free Zone (ZLC), the law that creates a new special regime for Multinational Manufacturing Services (EMMA) companies was enacted, with the aim in establishing these companies in Panama for the provision of manufacturing services such as: assembling, manufacturing, re-manufacturing, conditioning, maintenance, logistics services, repair and processing of products to the same economic group.
This regime is aimed at new companies that want to take advantage of the incentives, or for companies that are currently registered under the headquarters of multinational companies (SEM) regime, and wish to expand their services within the same economic group under a new light-manufacturing division, therefore, at the time that a SEM company applies to join this regime, it obtains a "fast track" benefit for the issuance of the EMMA license.
The objective of this regime is to reactivate the economy, boost economic growth, generate new jobs and capitalize on technology transfer.
Among the greatest advantages and incentives of the EMMA regime is that Panama has a strategic geographical position, with twenty-three (23) Free Trade Agreements, tax, labour, immigration, customs benefits, free economic zones, ports, railways, airports, logistics centre, and additionally companies under the EMMA regime will automatically enjoy the guarantees established by Law 54 of 1998 on the Legal Stability of Investments.
7. Panama Colon Free Zone: Is a free zone, with 70 years of experience in world trade, and among the services that can be provides in this area are import, exportation, sale, distribution, logistic services, storage, packing, packaging, labelling.
Companies wishing to establish operations in the Colon Free Trade Zone may do so by either:
Leasing warehouse space from a private operator.
Contracting with a representative already established in Panama. In this case, the representative would receive and re-export the products on behalf of the company.
Lease warehouse space in the Public Warehouse owned and operated by the Colon Free Trade Zone.
All companies that wish to establish operations in the Colon Free Trade Zone must also obtain an Operations License (called a Clave de Operación). The cost of the Operations License is USD 5,000.00 per year, except in the case of the Public Warehouse, in which case the cost is USD 2,500.00 per year.
Furthermore, companies that lease warehouse space from a private operator are also required to obtain an Operations Permit (called a Permiso de Operación) from the Colon Free Trade Zone Administration. The cost of the Operations Permit is USD 2,400.00 per year, plus a one-time initial deposit of USD 5,560.00.
8. Panama Pacifico: Special Economic Area Panama Pacifico was created under the Law 41 of July 20, 2004. This area offers special corporate benefits for companies established in this economic zone: Integrated Procedures System. Special Migration and Labor Regulations.
9. Qualified Investor Resident Permit: A few months ago, the Panamanian Government enacted the Executive Decree No. 722 of October 15th, 2020, which creates the category of permanent resident as a qualified investor, where the applicant can obtain permanent residence by executing an investment of US $ 300,000.00, during the first twenty-four (24) months from the entry into force of the Executive Decree.
After this 24-month period from the entry into force of the Executive Decree, the minimum investment amount will be US $ 500,000.00.
To request the Permanent Residence Permit as a Qualified Investor, the applicant must prove one of the following forms of investment, which must be maintained for a minimum period of five (5) years:
Real estate investment.
Real estate investment through a promise-of-purchase agreement.
Investment made through a Brokerage House with a license approved by the Superintendency of the Securities Market of Panama; and
 Investment through a Fixed Term Deposit in the banking sector.
10. Friendly Nations Permanent residence permit: By means of Executive Decree No. 416 of June 15, 2012, amended by Executive Decrees No. 806 of August 9, 2012 and No. 548 of May 14, 2013, is established a new immigration status that allows foreigners of certain nationalities to establish their permanent residence in the Republic of Panama, due to professional, economic or investment reasons.
The ample list of nations considered friendly for these purposes include the United Kingdom of Great Britain and Northern Ireland, Germany, Argentina, Australia, South Korea, Austria, Brazil, Belgium, Canada, Spain, the United States of America, Slovakia, France, Finland, the Republic of the Netherlands, Ireland, Japan, Norway, the Czech Republic, Switzerland, Singapore, Uruguay, Chile, Sweden, Poland, Hungary, Greece, Portugal, Croatia, Estonia, Lithuania, Latvia, Cyprus, Malta, Serbia, Montenegro, Israel, Denmark, South Africa, New Zealand, Special Administrative Region of Hong Kong, Luxembourg, Liechtenstein, Monaco, Andorra, Saint Marino, the Republic of Taiwan, Paraguay, Mexico and Costa Rica.
Initially, the Panamanian corporation must be organized. This corporation does not need to have an activity; it simply must be organized according to Panamanian laws. It is necessary to issue the shares under the name of the main applicant.
Legal system
When foreigners or legal entities organized under the laws of foreign jurisdictions are going to do business in Panama, the country's legal system requires dealing with a rather complex bureaucracy that does not create any difficulties or problems provided that the interested party understands the bureaucratic requirements and the way to deal with them. The success of a foreigner's business in Panama shall depend on her/his/its knowledge or knowledgeable local assistance.
A standard sequence of the various steps to be followed should be at least as follows:
1. Prepare a detailed business plan with a definition of its objectives, an analysis of the market and the existing competition in the sector, services or products to provide, and a marketing plan to develop and carry out the purpose of the investment.
2. Establish which is going to be the competent authority that regulates the activity, if a special permit is required, make a list of the legal procedures to be encountered, establish the fiscal regulations applicable, verify if a proper work force will be available to meet the requirements of the activity to be developed, and also learn the basics about the political and institutional system in the country.
3. Determine if it is will require to market the product or services in a web site, social media and electronic publicity. This is quite important nowadays vis-à-vis considerable digital and electronic content in view of the growth of applications for such resources during the pandemic emergency, which underlines those technological needs in the future for Panama's economy.
Therefore, in order to conduct business activities through electronic means, a payments processor, a local bank account for electronic trade deals, and the legal procedures for project execution. It is quite often that foreigners uselessly spend time and money because of ignorance of the complex bureaucratic requirements in procedures that are not really required for the economic activity to be developed and ignorance of the investor's rights and responsibilities due to lack of the proper advisory services leading to fines and mistakes.
Investment in Panama
Among all the countries in the Americas, Panama has the most welcoming immigration program and the highest value for its currency. Domestic currency status. In Panama, foreigners and companies have been allowed to spend a sum- US$300,000 so that they can receive a residency permit through economic solvency. Such investment can be in a home, house, condo, lot, business development, and the investment sum can be compromised of a collage of both liquid funds / and real estate, or either of both separate manners , which ad up to the average amount of US$ 300,000.00
There are many reasons why investment into Panama is a good move as a business destination.
A trading center in Panama, and a participating nation in the Colon Free Trade Region.
Large financial conglomerate and multinational banking hub.
Fair GDP growth and appropriate budget deficit.
Economic competitiveness: great living standard while being very affordable.
Business climate above the national average.
Panama has a highly skilled population of bilingual and well-educated workers.
The use of the dollar as the local currency.
Stable government structure.
Young culture
Travel potential.
There are several ways to invest in Panama including by purchasing American depository receipts, investing in real estate, starting a company, and buying stock.
Panama's stock market exchange is called the Bolsa de Valores de Panama. This exchange trades stock, corporate debt, and government securities. Although relatively new and smaller in size, the Bolsa de Valores de Panama is attracting more companies to list their stocks.
Purchase a Panamanian American Depository Receipt
Typically, one of the simplest ways to gain exposure to an individual country is to invest in an exchange-traded fund (ETF) that either specializes or has high exposure to that country. However, Panama does not have a suitable ETF that completely fits this mold. As of Nov. 28, 2020, the iShares MSCI Turkey ETF has the highest exposure to Panama, with 4.49%.
Investors looking to gain exposure can seek other ties to Panama by investing in an American depository receipt, or ADR. As of June 21, 2020, there were two available Panama ADRs on U.S. exchanges: Banco Latinoamericano de Exportaciones y Importaciones, S.A (BLX) and CopaHoldings S.A. (CPA).
Invest in the real estate market.
Panama emerged from the fallout of the global financial crisis quicker than much of the rest of Central America.
Most of the rise in residential real estate has been motivated by an influx of retirees seeking to move to the city and a less humid climate. Panama provides a range of tax-free household products to seniors, and several discounts on hotels, restaurants, movies, and other professional services.
International investors have several real estate companies to choose from that can help them find the right land. Knowing Spanish is not necessary to invest in real estate in Puerto Rico, as many real estate companies are accustomed to English-speaking buyers.
Panama has various incentives for affordable re-housing initiatives.
This special zone has expanded opportunities for foreign trade, corporate offices, call centers, aviation facilities, film production and more. In addition, exemption from various import, fee, real estate, stamp, commercial and industrial taxes may be included in the scheme. Panama has set rates for overtime and holiday hours. Additionally, foreigners are excluded from the hiring of domestic workers.
Start a business
International investors have three options when forming their companies in Panama: sole proprietorship, alliance, or corporate structure. First, you will need to apply for a tax registry ID number from the government. To receive a commercial license, and a social security number, you must be working. Finally, you must pay all local, state and federal taxes, plus any requisite licenses that are required for the type of business you are involved.
Finally, and as mentioned above, multinational companies are welcomed to invest in our country through special investment regimes.
"What to know before Investing"
Summary for clients of the above
One piece of advice is always: "What you should know before you invest".
A summary for clients interested in the above would be as follows:
Get to know the particular business culture of Panama.
Establish relations with Panamanian entrepreneurs to make business connections and sources of advice about market intricacies.
Find out if the country has the workers and the personnel able to carry out operations.
Check to what extent can language be a barrier for the activity you are to develop.
On the other hand, the standard process for organizing a corporation in Panama under Panamanian law takes about four (4) days to be counted as from the date when due diligence is completed.
Regardless of size and activities, any corporation to be organized has to comply with the Due Diligence procedure under Law 23 of 2015, Executive Decree 363 and Law 29 approved last year.
It is of vital importance to begin by taking into account that, besides the Articles of Incorporation, the Public Registry does not require other documents for the constitution of a corporation in Panama. The Due Diligence process is conducted by the resident agent, i.e., the lawyer who is going to carry out the organization of the new legal entity.
• If a power of attorney is to be granted to particular individual or if the legal representative of the corporation is to be its manager should be set down in the Articles of Incorporation. The designation of the chairman of the board of directors as legal representative must be established in the Articles of Incorporation, as well as appointing other individuals like a General Manager or Administrator of the company, which has be establish in the Articles of Incorporation.
Upon the constitution of the corporation, it must obtain a "RUC" (Registro Único de Contribuyentes) which is the sole registry of taxpayers and becomes the fiscal identity number of the legal entity.
Thereupon follows the process of obtaining the issue of an Aviso de Operación (a notice of its capability to operate). This process establishes that the corporation has duly informed under oath that it will engage in commercial or industrial activities and has complied with the rules and regulations applicable to the activities it is going to engage in. There are some activities that require a previous license before applying for the Notice of Operation, such as banking, insurance, restaurants, medical clinics, sale of drinks containing alcohol, and some others.
The authorization to begin operating a commercial or industrial activity should be applied for in the Municipality nearest to the business location.
If the enterprise is to have employees, the company must register them with the social security entity, which name is: Caja de Seguro Social de Panama.