Focus on:
Mexico – COVID-19, counter-reforms and dispute resolution
Malpica, Iturbe, Buj y Paredes, S.C.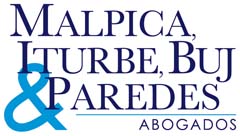 View firm profile
2020 and 2021 were strange and challenging years for everybody. World economies suffered gravely due to the Covid-19 pandemic. Closures and lack of governmental rescue programs caused severe stress to commercial transactions in Mexico and affected the viability of all types of businesses but more severely companies relying on high volume sales for goods and services (transport, airlines, hospitality, resorts, restaurants, etc…) and the financial sector (banks, insurers, financial groups, etc…). As a result, an abrupt increase in bankruptcy, commercial litigation and arbitration proceedings is taking place while testing to their limits (i) recent reforms to bankruptcy and procedural laws that refer commercial cases to a more agile oral process; and, (ii) Mexican administration of justice capabilities.
Additionally, under the actual pro-State administration, major changes to the regulatory framework are currently underway. New regulation intends to counter-reform previous efforts made during the Calderon and Peña-Nieto administrations in order to open the telecom, energy, oil and infrastructure markets and regulate them through constitutional independent autonomous bodies. Current policies gave rise to abundant administrative litigation and are top in the public agenda. Such is the case of a regulatory package targeting the electric sector approved during the year of 2020, the reform of the Electricity Industry Law approved on March 2021 and a new labour reform approved on April 2021 that will impact virtually all entrepreneurial activities in the country. Of the upmost importance is a recent reform to the Hydrocarbons Law as well as new regulation that compels telephone carriers to register biometric data of their clients (just to mention a few of the administrative matters in dispute ongoing in Mexico). A shift in governmental policies caused not only commercial litigation but also correlated administrative controversies before Federal Courts and the Supreme Court of Justice. Investment arbitration cases pursuant to international treaties (NAFTA/USMCA or other investment protection treaties) are also on the rise.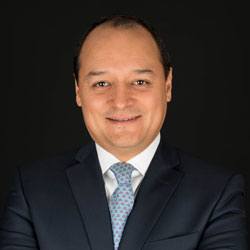 Added to this climate of constant changes, complexity increases due to the fact that Mexico has the particularity of being a federation. This results in commercial claims being brought at local (State) and Federal Commercial and Administrative Courts and eventually Federal Constitutional Courts and the Supreme Court of Justice. In Mexico there is a complex jurisdiction system in which some attributions correspond to federal authorities and others to state or municipal authorities. There are matters in which all three levels of government are incumbent or have "concurrent" authority.
Current perspective in the market is that a highly controversial environment will prevail for the years to come causing complex cases in commercial and administrative litigation and commercial and investment arbitration in national and international forums.
Malpica, Iturbe, Buj & Paredes