Doing Business In:
Jordan
Qudah Law Firm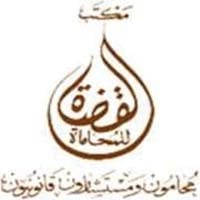 View firm profile
ABOUT THIS GUIDE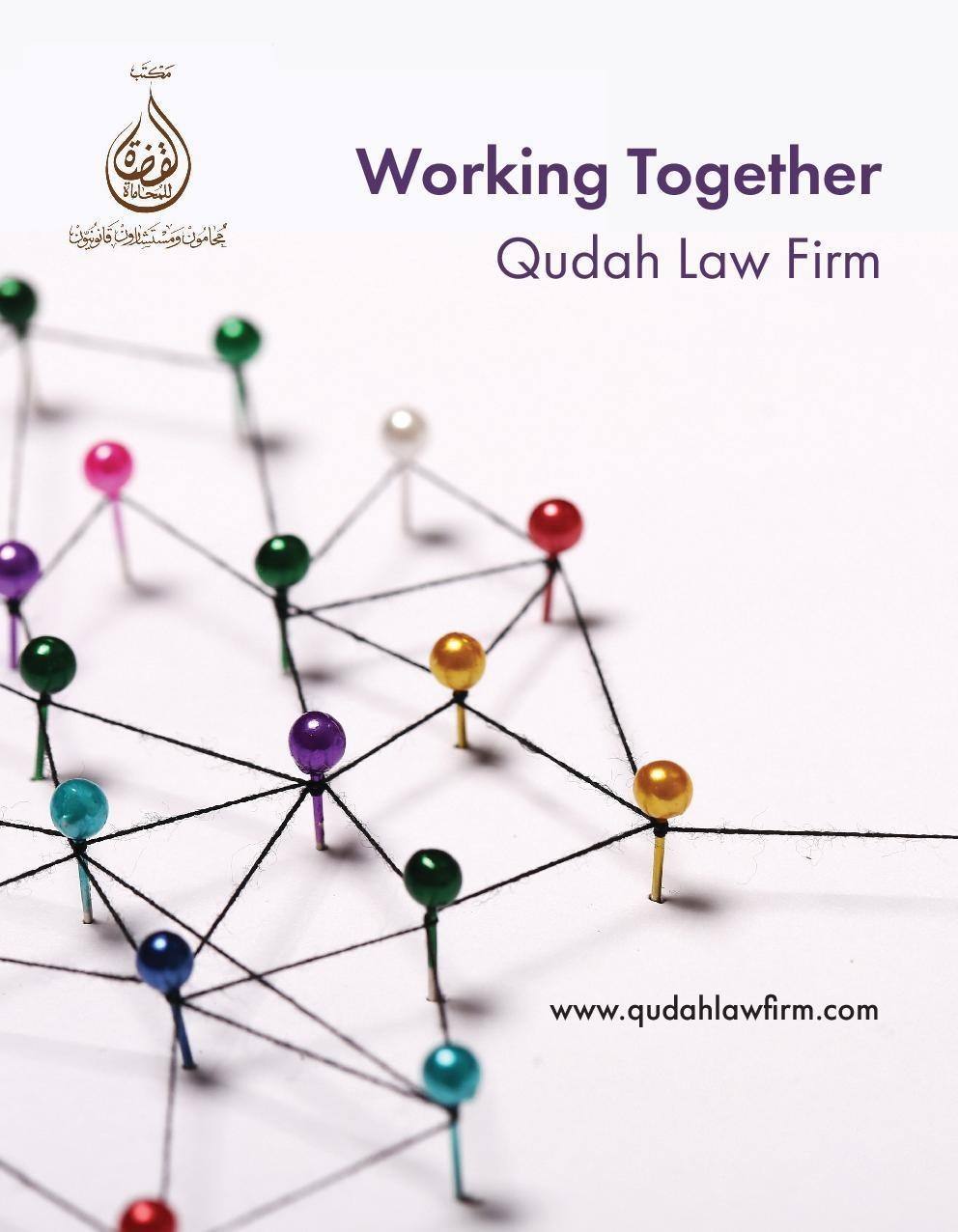 This guide seeks to provide a general overview to companies/individuals who are looking to establish a business in Jordan. This guide it is intended as a starting point to help you on your way.
We, at Qudah Law Firm, hope this guide will help in providing readers with an insight on setting up businesses in Jordan. We look forward to working with you.
ABOUT US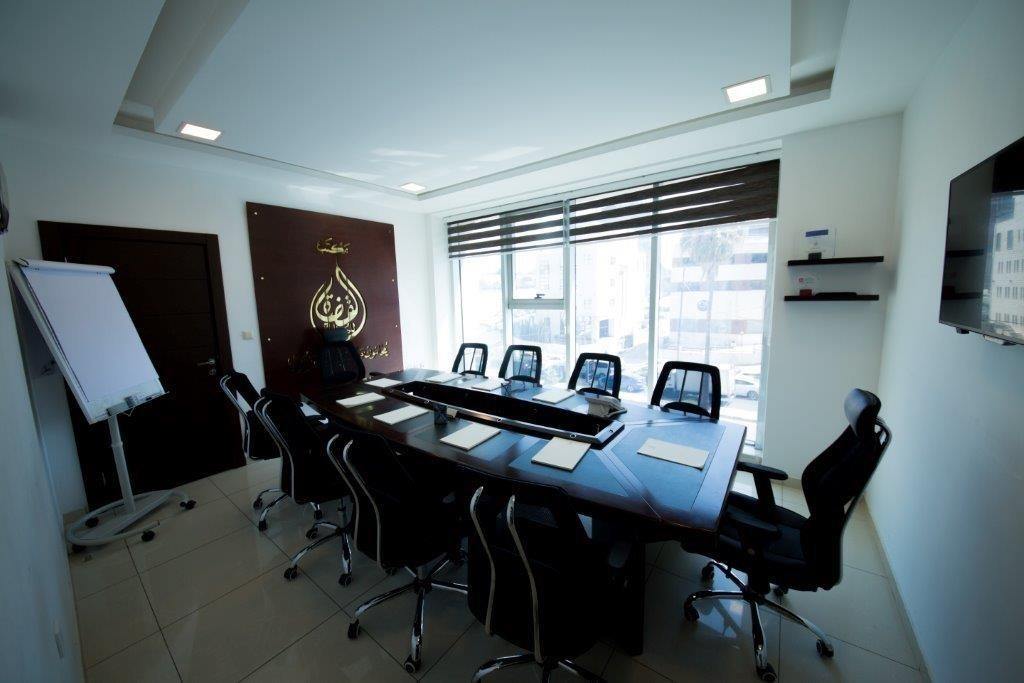 Qudah Law Firm is a leading Jordanian law firm, operating out of the capital Amman and specialized in international and domestic corporate and commercial law and related areas.
One potential challenge to conducting international business is the crossing of borders and cultures. Local laws, traditions and language can be daunting for even the most well-travelled and experienced businessman, whether one is in the east looking west or vice versa. To help clients to address these issues, Qudah Law Firm provides the services of a team of lawyers who are educated and qualified to practice in Jordan with a well established knowledge of other Middle East jurisdictions, and solid experience in representing Jordanian, Middle Eastern, European and North American clients.
The team consists of members experienced in many different cultures and contains individuals fluent in a number of languages, including Arabic and English. These crosscultural skills, integrated with the Firm's professional abilities, enable Qudah Law Firm to provide highly effective legal services and advice to its clients.
The Firm's practice and reputation have grown due to its practical and transparent approach to business. Qudah Law Firm strives to offer each client, in a timely fashion, the most effective and appropriate legal advice, taking into account relevant commercial factors. The objective is to achieve the results sought by each client while uncompromisingly observing the highest standards of integrity.
INTRODUCTION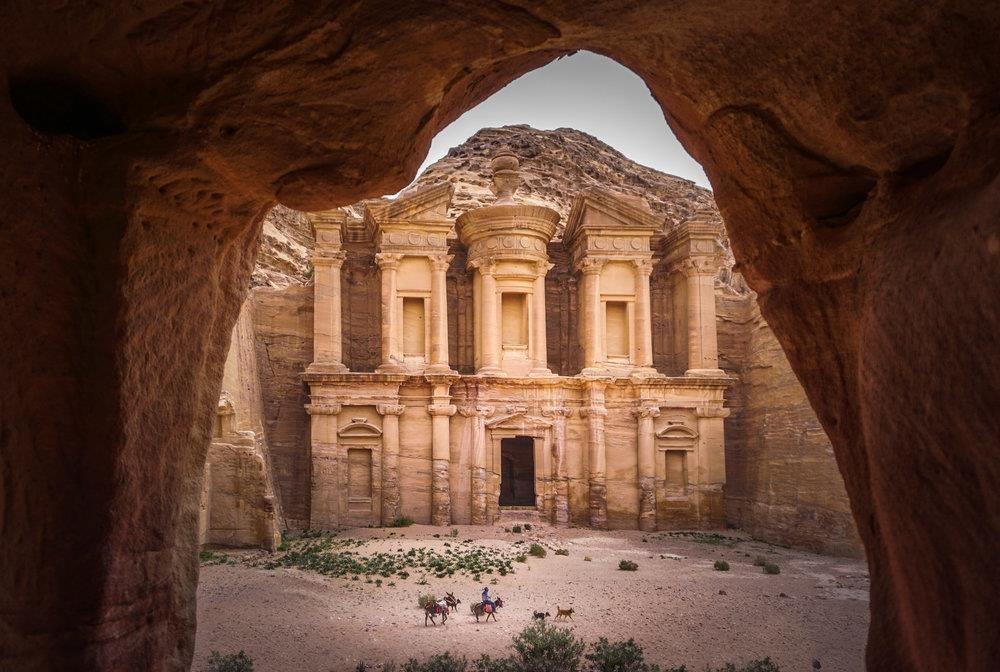 Jordan is a land steeped in history. It has been home to some of mankind's earliest settlements and villages, and relics of many of the world's great civilizations can still be seen today. As the crossroads of the Middle East, the lands of Jordan and Palestine have served as a strategic nexus connecting Asia, Africa, and Europe. Thus, since the dawn of civilization, Jordan's geography has given it an important role to play as a conduit for trade and communications, connecting east and west, north and south. Jordan continues to play this role today.
Jordan is located in the Middle East and borders Syria, Saudi Arabia, the Red Sea, Palestine, and Iraq.
His Majesty King Abdullah II bin Al Hussein assumed his constitutional powers as King of the Hashemite Kingdom of Jordan on February 7th, 1999, the day his father, the late King Hussein, passed away. His Majesty King Hussein bin Talal, the father of modern Jordan, will always be remembered as a leader who guided his country through strife and turmoil to become an oasis of peace, stability, and moderation in the Middle East. Among Jordanians, his memory is cherished as the inspiration for Jordan's climate of openness, tolerance, and compassion. Known to his people as Al-Malik Al-Insan ("The Human King"), King Hussein was the forty-second generation direct descendant of the Prophet Muhammad (PBUH).
STARTING A BUSINESS IN JORDAN
Generally speaking, the following steps can should be applied when starting a company in Jordan, regardless of the company type and objectives:
1. Obtaining pre-approvals (if needed).
2. Registering as a formal entity.
3. Registering a trademark or trade name (optional).
4. Becoming a member of the Chamber of Commerce or Chamber of Industry.
5. Obtaining a vocational license.
Once the above steps are completed, the company will be considered registered and licensed under Jordanian laws. However, additional steps must be taken to commence full business operation:
6. Register the company with the Tax Department.
7. Register employees with the Social Security Corporation.
8. Obtain work permits for any Non-Jordanians employees.
MOST COMMON TYPES OF BUSINESS FORMS
Individual Establishment: The simplest business structure. This company type is not seen as separate from the owner. Therefore, the owner does not have limited liability and shall be responsible for covering all legal, financial and administrative costs incurred by the business.
General Partnership Company: Partners in this type of business set-up do not enjoy limited liability. The number of partners cannot be less than 2 and cannot exceed 20, unless in case of inheritance. All partners must not be younger than 18 years of age.
Limited Partnership Company: This business set-up allows for a combination of general partners and limited partners. Limited partners are not allowed to be involved in the company's operations.
Limited Liability Company: This is the most common form of business set-up in Jordan. It is also the business type that is preferred by the majority of people who wish to set up a business in Jordan, as it is quite convenient.
In this type of business set up, all partners are considered limited partners. Further, with the approval of the Companies General Controller, it is possible to be owned by one individual. The minimum company capital for LLCs is (1) one Jordanian Dinar only.
Private Shareholding Company: Limited liability companies that do not offer or trade their company shares to the general public in the stock market
FOREIGN COMPANIES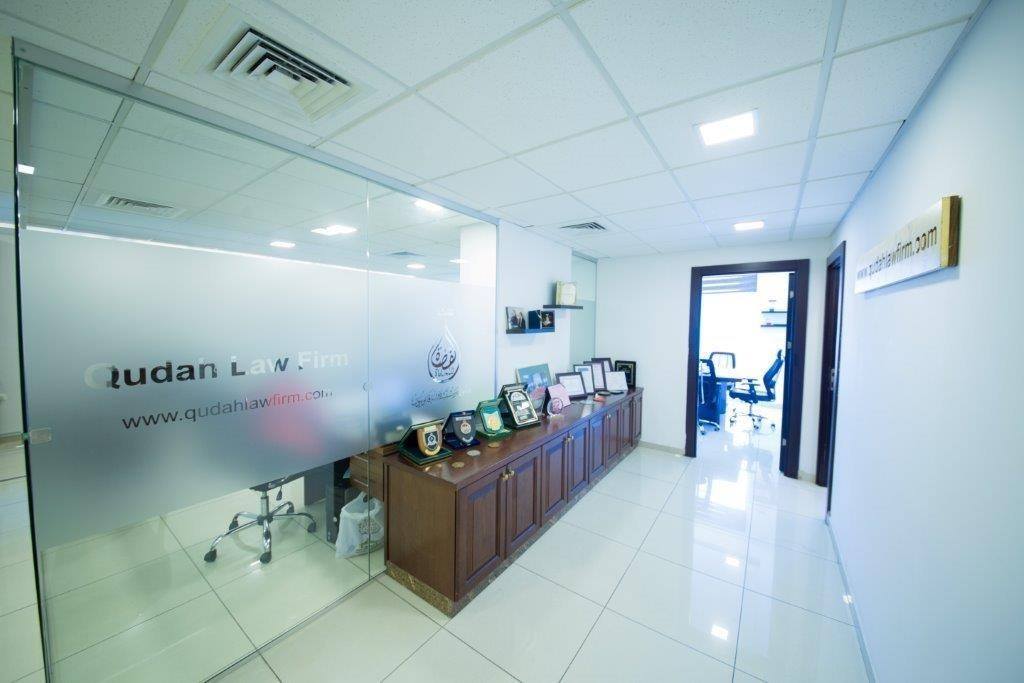 1. Foreign companies operating in the kingdom: An operating foreign company is a non-Jordanian entity registered outside Jordan, with its headquarters in another country. This company type branches out into the following types:
– Foreign companies operating for a limited period, where such companies are awarded tenders and carry out their business in Jordan for a period limited to the duration of a contract. The registration of such companies shall cease upon completion of their business operations in Jordan.
– Companies operating permanently in Jordan under a license granted by the appropriate authorities
2. Non-operating foreign companies in the Kingdom: A non-operating foreign company is an entity which has a regional office or a representative office in Jordan for its operations, which are conducted outside Jordan, or representative office to manage and coordinate its operations with its headquarters. A non-operating foreign company is prohibited from carrying out any business or commercial activities in Jordan.
LABOR MATTERS
The legal framework in Jordan is mainly comprised of the Jordanian Labour Law No. (8) and its amendments (the "Labour Law"). The Labour Law was issued in 1996 to govern labour affairs and to regulate the relationship between the employer and the employee, the latest amendments to the Labour Law came into force under the Law Amending the Labour Law No. 14 of 2019 which was published in the Official Gazette on May 16, 2019.
The Labour Law is applicable to every person, male or female, who performs a job in return for wages and is a subordinate to his employer and works as per his instructions. The Labour Law also covers juveniles and those under probation or rehabilitation and any employment contract or any provision in an employment contract that contradicts the Labour Law is considered invalid.
Under the Labour Law, there are two types of employment contract: fixed-term contracts and indefinite-term contracts. The type of contract that the employment relationship falls under is not determined solely by the terminology used in the contract itself. The overall character of the employment relationship is the determining factor for whether a contract is considered fixed-term or one of indefinite duration.
Non-Jordanian employees in Jordan
Non-Jordanian employees may be appointed with the approval of the Minister of Labor or his delegate provided that the work requires experience and competence not available in Jordanian employees or that the available number of them does not suffice, and provided that the foreign employee obtains a work permit from the Minister or Labor or who he delegates prior to entering Jordan for one year, renewable. NonJordanian employees in any economic activity may transfer their salaries and compensations out of the Kingdom.
Minimum wage
The minimum wage shall be raised –as of 2021- by a decision of a tripartite committee at the Ministry of Labor as follows:
– (JOD260) for Jordanian workers, and; – (JOD230) for non-Jordanian workers.
Overtime Compensation
The Jordanian Law only provides for one form of overtime compensation which consists of a wage against every hour of overtime performed with a minimum of 125% of the employee's ordinary wage. Furthermore, if the employee works on his weekly rest day, religious feast holidays or official holidays, he will be entitled to receive a minimum wage for his work performed on that day of not less than 150% of his ordinary wage.
Holidays
Every employee is entitled to 14 days at full pay for every year of service (unless a more advantageous holiday entitlement has been agreed between the parties).
This entitlement will increase to 21 days at full pay if the employee has worked for the employer for more than 5 successive years.
Employees with less than one year service will be entitled to a pro rata holiday entitlement.
Official holidays, religious feasts and weekly holidays are not calculated as part of annual leave.
With agreement between the employer and employee, holiday can be postponed to the immediate following year. However, if the employee does not use this holiday within that following year, it will be lost.
Within the first month of the year, employers can fix the date of annual leave for each employee and the manner in which it is to be used, taking into consideration the employer's work organization needs, and as long as it does not prejudice the employee's interests.
On termination of employment any accrued but unused holiday will be paid in lieu.
Maternity leave
Maternity leave shall 10 weeks at full pay, provided that the period subsequent to delivery cannot be less than 6 weeks.
Following expiry of the maternity leave and within one year from the date of delivery, the employee will be entitled to up to one hour per day with pay for the purposes of nursing her child.
Paternity leave
Paternity leave shall be 3 days at full pay.
BANKING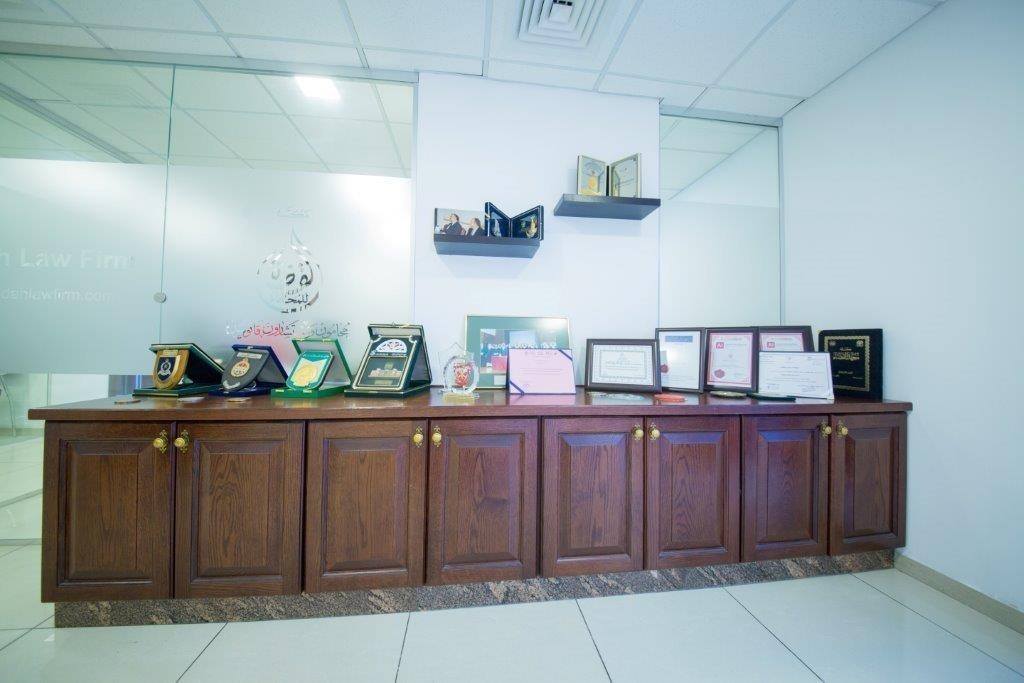 The Hashemite Kingdom of Jordan is one of the most developed countries in the banking systems in the region. It has 13 local banks; 7 international banks and 4 Islamic banks. Jordan Has regulated many legislations aiming to protect the financial transactions by its local banks to increase the transparency between bank managements, clients and the Central Bank of Jordan.
The Central Bank of Jordan is an independent and autonomous corporate body, which is the monitoring authority of international and Jordanian commercial banks and specialized credit institutions.
DEVELOPMENTAL AREAS
A Developmental area is any area that is located within the scope of the custom of the Hashemite Kingdom of Jordan and is declared as a development area in accordance with the Jordanian Investment Law No. 30 of 2014 and its amendments, which are as follows:
Ajlun development zone (Tourism)\ Ajlun.
King Hussein Business Park development zone (Information Technology)\ Amman.
King Abdallah || Development area (Manufacturing)\ Amman- Sahab.
Al-Mwqar development zone (Manufacturing)\ Amman.
Dead Sea development zone (Manufacturing)\ Balaqa+ Madaba.
Al-Hasan industrial area (Manufacturing)\ Irbid.
Irbid development zone (Smart city (scientific research+ information technology+ medical industries))\ Irbid- Ramtha.
Jerash development zone (Manufacturing)\ Jerash.
Al-Hussein Bin Abdallah || development zone (Manufacturing)\ Karak.
Ma'an development zone (Industrial Park+ Residential Community+ Solar Park+ Hajj Oasis)\ Ma'an.
Solar Park development zone (Solar Energy)\ Ma'an.
Mahmedieh development zone (Matura Reserve Area for Livestock)\ Ma'an.
Madaba development zone (Manufacturing)\ Madaba.
King Hussein Bin Talal development zone (Manufacturing+ Solar energy+ Residential community)\ Mafraq.
Salt development zone (Manufacturing)\ Salt.
Tafeleh development zone (Manufactoring)\ Tafeleh.
Al-Turaia development zone\ Al-Mafraq. 18. Aqaba Special Economic Zone\ Aqaba.
FREE ZONES
Public and Private Free Zones and Duty Free Shops.
The Free zone is a part of Jordan's lands defined and walled with a separating barrier that is allocated for the purposes of carrying out economic and commercial activities, including storing goods, and it is considered outside the customs domain, and goods and economic activities inside it are treated as outside the Kingdom for the purposes of implementing the provisions of the investment legislation in force in Jordan.
The Free Zones in Jordan are divided into public and private areas, the public free zones belonging to the same administration under the Jordan Free and Development Zones Group (JFDZ)\ )Government corporation), which resulted in 2016 from integration of the Jordan Development Areas Company and The Free Zones Company.
The establishment of public free zones in Jordan has been expanded to reach (6) working free zones distributed throughout the kingdom's governorate, in addition to a large number of Private Free Zones that belong to the private sector and each regulated by numerous legislation and provisions.
The term Duty Free shop is called free zones that vary in the investment field of various goods and services, which means that they are not defined by a specific industrial or productive sector, and free shops are located within the free zones and are frequently located in airports.
Jordan's Public Free Zones:
Zarqa Free Zone\ Zarqa.
Queen Aliaa International Airport Free Zone.
Al-Mwaqer Free Zone\ Al-Mwaqer (East of Amman).
Sahab Free Zone\ Sahab (East of Amman).
Al-Karama Free Zone\ Al-Karama.
Al-Karak Free Zone\ Al-Karak.
Jordan's Private Free Zones:
Indo-Jordan Chemicals Company Ltd. Al Shaydiya.
Trans-Jordan Livestock Company Qweira/ Aqaba.
Hijazi and Ghosheh Company for meat and livestock Qweira/ Aqaba.
Jordan Bromine Company Karak.
Jordan Magnesia Company Karak.
Arab Fertilizers & Chemicals Industries LTD (KEMAPCO) Aqaba.
Nippon Jordan Fertilizer Co NJFC Aqaba.
Solvochem Holland B.V. Co Aqaba.
Middle East Regional Development Enterprises (MEREN) Qweira.
Jordan Abyad Fertilizers and Chemicals Co. (JAFCCO) Karak.
Jordan India Fertilizer Co (JIFCO) Al-Shaydiya.
Jordanian Duty Free Shops Co Amman.
Jordan Media City (Dallah Media Production Company) Na'our/ Amman.
International Diamond Investment Co South Shouna.
King Abdullah II Design and Development Bureau (KADDB) Zarqa/ Al – Dulayl.
Al-Baha Company For Caustic Chlorine Ind. Zarqa/ AlHallabat.
Bayt Al Mal for Saving and Investment Housing Bank (Baytona) Karama.
Jordan International Investment Company (JIIC) Zarqa/ Al-Hallabat.
Hikma Pharmaceuticals Co. Amman/ Al-Qastal.
International Committee of the Red Cross (ICRC) Amman/ Qweismeh.
Jordan Saudi Company for Satellite (JASCO) Amman/ Na'our.
Trans Middle East International Distribution Co. Ltd Amman/ Al- Taneeb.
Jordan Aircraft Manufacturing and Development Company Queen Alia International Airport.
Jordan Aeronautical-systems Company (JAC) Marka Airport.
Jordan Aircraft Maintenance Limited (JorAMCo) Queen Alia International Airport.
Jordan Airmotive (JALCo) Queen Alia International Airport.
Jordan Airline Training & Simulation Company (JATS) Queen Alia International Airport.
Jordan Airline Catering Company (Dnata) Queen Alia International Airport.
Jordan Duty Free Shops Marka Airport.
Jordan Air Cargo Company Marka Airport.
Aviation Handling Services Company Ltd Queen Alia International Airport.
Information Technology and Industrial Cities Development Company (Cyber City) Irbid.
Jordan Gateway Projects Co. King Hussein Bridge.
Ad-Dulayl Industrial Park and Real Estate Company (IDMC) Zarqa/ AlDulayl.
Royal Jordanian Air Academy (RJAA) Marka Airport.
Rhodes Precast Concrete Ltd Zarqa Al Hallabat.
Airport Retail Shops Co Queen Alia International Airport.
Al Mehaniya Aircraft Maintenance Queen Alia International Airport.
Eligibility to register in the Free Zones.
Local, Arab and foreign investors have the right to engage in investment activity within the Free Zone and the right to register and license is limited to the following:
Individuals.
Solidarity companies.
Limited partnership companies.
Limited Liability Companies.
Foreign companies.
Professional institutions operating in the Kingdom in accordance with the provisions of the relevant legislation.
DISPUTE RESOLUTION MECHANISMS
Litigation.
The Jordanian civil court system hears all civil and criminal matters that do not fall under one of the special courts. In ascending order of authority, the civil court system is comprised of: magistrate courts, first instance courts, courts of appeal, high administrative courts, and the Court of Cassation.
Arbitration.
Jordan is a member to the Washington Convention (Convention on the Settlement of Investment Disputes between States and Nationals of Other States). Jordan has signed the Washington Convention on 14 July 1972; it was ratified on 30 October 1972, and entered into force on 29 November 1972. Jordan is also a member to the New York Convention (Convention on the Recognition and Enforcement of Foreign Arbitral Awards). Jordan has signed the New York Convention on 10 June 1958, and it was ratified on 15 November 1979. Moreover, Jordan has ratified important bilateral and multilateral conventions and treaties concerning Arbitration and Enforcement, including the 1983 Riyadh Treaty on Judicial Collaboration and the 1987 Amman Convention. Jordan also has an Arbitration Law.
Mediation. The formal Jordanian system of mediation started in 2006, with the enactment of the Mediation in Resolving Civil Disputes Act of 2006. It is largely court-based, with mediation centers in all courts throughout the Kingdom. Efforts to expand mediation beyond the court-system exist, and Jordan is putting increased attention on the establishment of private mediation centers for commercial cases.