Raposo Bernardo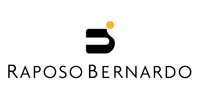 View Firm Profile
ESG factors
Environmental, social and governance (ESG) factors are increasingly considered in M&A decision-making and strategy, as investors use ESG criteria to assess risks and to identify value creation opportunities. ESG has clearly become a trend in an international context.
While not a new phenomenon, ESG issues are becoming more prominent and influential in decision making, from board level and down across a range of sectors and industries. Pressure is emerging from multiple angles – regulation, investors and communities – to have a proactive approach to these issues.
In addition, a company's ESG credentials are becoming increasingly relevant. They can have an impact on a selection of factors, such as ability to attract finance, employee satisfaction and morale, a company's growth opportunities, customer retention and growth, outcome of project bids, etc.
Consequently, assessing an organization's ESG performance and identifying current and potential risks and opportunities is an important step in ensuring you are making well-informed investment and strategic decisions.
Furthermore, financiers are also increasing their attention on ESG issues. The expectations would be that financiers may come specifically requiring purchasers to have conducted ESG due diligence before providing financing.
Proactively, investors, employees, customers, regulators, and other stakeholder are progressively holding companies accountable for their ESG practices like those relating to climate change and social equality. At the same time, a promptly evolving regulatory and legislative landscape is upping the chances to proactively manage these risks and be more transparent through ESG reporting which are voluntary so far.
In fact, while some companies do disclose information about climate risks, for instance, there is no global standard for how those risks are measured or reported. As a result, the facts can be inconsistent, subjective, and difficult to compare between companies. But things are starting to change. Investors have been voicing concerns about sustainability for several decades. And now they have translated their words into action.
Overall, there is an ever-increasing expectation that the business community is doing its part to meet sustainability goals and show corporate social responsibility.
In Portugal, for example, since the implementation of Directive No 2014/95/EU of the European Parliament and the Council by Decree-Law 89/2017, certain large companies which are public interest entities are obliged to disclose non-financial information relating to social, environmental and corporate governance areas. In this regard, the Portuguese Securities Market Commission took a very important step this year in promoting a reporting model for the fulfilment of the duty to disclose non-financial information by the issuing companies admitted to trading on a regulated market. Although it is a model of voluntary participation, it represents a very significant development for the standardization of the disclosure of information regarding existing legal duties.
Yet, while regulation of some countries appears to be moving faster, in others seems to be waiting for further developments and are moving much slowly.
Aligned with ESG concerns, there is the compliance function which is a relevant governance function that can add structure and controls to help establish consistent, repeatable processes for handling and reporting crucial ESG data. That is to say that compliance departments can develop procedures for third-party verification and identify other potential risks, such as gaps in what is reported. Without a strong governance mechanism in place, any ESG efforts are likely to fall short.
A growing number of banks have committed to align their lending and investment portfolios with net-zero emissions by 2050. The Net-Zero Banking Alliance currently includes 55 banks from 28 countries.
This shift will change the way investors are engaged with companies—and the way corporate executives view sustainability. The internal discussions between CFO, CEO and ESG teams will be merged into one hardheaded conversation about material ESG issues. When it becomes clear that the people who decide whether to buy or sell a company's stock have assumed ESG into their calculations, the business leaders will be forced to do the same within their companies.
This explains why this is a moment where we are watching most of the investment leaders describing meaningful steps in their firms to integrate sustainability issues into their investing criteria. ESG issues have become much more important as long-term investors. The analysis of issues such as climate risk, board quality, or cybersecurity in terms of how they impact financial value in a positive or a negative way is becoming a daily concern. The network Principles for Responsible Investment (PRI) which is supported by the United Nations promoting responsible investments is a good example of the impact of those concerns. As of the year 2020, PRI was the leading sustainability initiative with more than 3000 signatories. According to the 1st principle of PRI, signatories will incorporate ESG issues into their investment analysis and their decision-making processes.
These concerns are not innocent since there are financial risks associated with ESG which have several facets: reputational damage and noncompliance both can have financial consequences for organizations. In addition, ESG has become an emerging factor in corporate valuations, ratings, and access to capital.
We expect to see ESG-related regulation increase this year across the business world. The focus will remain on disclosure and reporting requirements, but with a developing trend towards "double materiality", requiring businesses not only to consider ESG risks to their businesses but also to report on the risks their activities might pose to people and the planet.
We also expect to see changes in due diligence performances in a way that themes such as obligations on businesses in relation to human rights and environmental risks in their businesses and supply chains become mandatory and a factor of exclusion.
Due Diligence (DD) process and integration of ESG into this process
A standard DD is usually conducted to:
confirm and verify the information that was brought up during the deal or investment process;
to identify potential defects in the deal or investment opportunity and thus avoid a bad business transaction;
obtain information that would be useful in valuing the deal;
to make sure that the deal of investment opportunity complies with the investment or deal criteria.
A proper due diligence is a key to secure the position of the purchaser in a share purchase transaction. But not only allows to buyer to feel more comfortable with its expectations regarding the transaction but also benefit the seller, as going through the rigorous financial examination may, in fact, reveal that the fair market value of the seller's company is more than what was initially thought to be the case. Therefore, it is not uncommon for sellers to prepare due diligence reports themselves prior to potential transactions.
In other words: the due diligence helps investors and companies understand the nature of a deal, the risks involved, and whether the deal fits with their portfolio. Essentially, undergoing due diligence is like doing "homework" on a potential deal and is essential to informed investment decisions.
When it comes to the ESG aspects, it is possible to explore existing investment stages and include it in different manners. For example, negative screening excludes targets companies from specific sectors or for ethical reasons.
Nevertheless, the best way and complete sustainable investment would be the full integration of ESG factors throughout the investment process. But this is still an ongoing process that is not yet followed by investors as a rule.
The main purposes of a ESG DD would be to understand the risks profile and exposure of the target company, understanding associated ESG risks; also to find any red flags relating to the issues revealed during the DD process and to identify and analyze any risk mitigation measures.
Crucially, ESG due diligence should be seen as a step beyond the acquisition, helping the purchaser to incorporate the target company into its business and ensure the complex risks associated with ESG issues are identified and minimized before significant reputational damage or financial liabilities grow.
As a remark we may say that although the DD process has included some health and safety as well as environmental issues for the last 25 years, the review of ESG factors in DD processes has only started to increase in the last 4 or 5 years. This change is due to higher demands and expectations from the stakeholders and general concerns about climate and increasing natural resources prices.
But more important than this, is the fact that ESG DD can be used to measure how the target company creates its value and whether it is sustainable. Furthermore, by performing due diligence, the investor would be able to foresee the remedies post-closing it may implement to reduce risks discovered during the due diligence scrutiny.
Another important aspect to highlight is that ESG matters will be weighted equally in ESG DD process. In fact, among the three ESG factors, the environmental risks are still considered as the primary issue. However, social and governance factors are also becoming more critical, especially in emerging markets. Even so, the importance of ESG DD and scope are highly dependent on the transaction size, the sector and location of the transaction parties, and the target's products or services.
It cannot be denied the importance of performing an ESG due diligence prior to entering into M&A transaction bringing great benefits to investors. Usually, the aspects considered in this particular type of DD are related to the target company's product impact and liabilities, management of supply chains, the target's business operation ethics and governance issues.
Research shows that including ESG factors may positively contribute to financial success of M&A transactions. Usually, an M&A transaction process itself contains risks for the investors, such as a risk of wrongful calculations regarding price valuation or losses caused by terminated or withdrawn transactions, leaving the investors with unnecessary costs. At the same time, the investor loses the benefits it hoped to gain from the transaction. M&A transaction research findings have indicated that performing ESG DD may reduce these risks.
Representations and warranties
Usually, the most common used Representations and warranties on ESG aspects reflected on the SPA are related to (i) accomplishment of environmental legislation; (ii) possession of all necessary permits to carry out the operations; (iii) statement of the seller that is not a party to any environmental court claims; (iv) and has not caused any toxic or hazardous discharges to the soil, ground, and water and; (v) and has no obligations to remedy toil at any site. However, the SPA warranties will not provide the purchaser with full protection, because they are usually in force for a limited period. Some of the main issues related to environmental damages may be hidden for an extended period. Thus, it is crucial that the most essential environmental warranties are deemed "fundamental warranties", which remain effective for a more extended period compared to the "basic" warranties.
Valuation practices
During a ESG due diligence and in the event ESG due diligence findings indicates poor ESG performance this may affect the target company value, which in turn may reduce the purchase price payable for the target company in a share purchase transaction. If the ESG performance is poor compared to an investor's expectations, some investors may be up for a challenge to even the distance between the targets and the investor's standards which could increase the target's value at the time of investor's exit. On the other hand, in cases where ESG DD findings indicate good ESG performance, this is usually already reflected in the target's valuation and may lead to a situation where the investor purchases a company worth more than the original valuations show.
In resume: advantages of a ESG due diligence
The advantages of an ESG due diligence are very significant allowing the investor to secure its interests in the share purchase transaction through contractual protection mechanisms included in the Share purchase Agreement (SPA). Representations and warranties, specific indemnities, and conditions precedent clauses based on the ESG risks revealed during the ESG DD process are just some of those mechanisms. Naturally, the ESG DD findings may impact the purchase price payable for the target or payment terms under the SPA. Thus, ESG DD is essential during the negotiation phase of a transaction as material ESG findings can impact target company valuation. The purchaser should then ensure that the purchase price payable for the target company is reduced if the target's poor ESG performance could lead to monetary penalties post-closing of the transaction, of which the investor could be liable. Such penalties may arise due to non-compliance with applicable regulations and may lead to the increased operational cost of the target company in the future, or negatively affect the terms of the target's supplier agreements during the investor's ownership stage or even company's reputation on a complete and whole scenario. In the case of reputation risks those could affect the financial performance of the target through lower sales or reduced customer loyalty. Furthermore, effects on the share price at the time of investor's exit shall be evaluated as ultimately any potential loss will be to the investor's detriment.
Risk management is particularly relevant in the cases when the investor comes from another country and is not aware of the local regulations and operational standards. Thus, an ESG DD process in this kind of M&A transactions even more beneficial to the investor due to higher returns during the ownership stage as well as higher selling price at the time of the investor's exit. Higher returns since there have been lower capital costs of the target. Based on the ESG DD results, the investor will be able to evaluate the target's potential for future growth. While ESG DD increases the investor's costs at the beginning of the investment stage, long-term benefits in the form of improved risk management and target's operations may outbalance the initial costs, provided that the investor does not perform an exit shortly after its investment and acquisition.
Contributors: Commercial, corporate and M&A department of Raposo Bernardo