Doing Business in...
Switzerland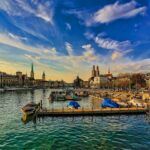 Switzerland is recognised worldwide as a leading country in many respects. It has an extremely high quality of life (2nd place in the United Nations Development Programme 2020 Human Development Index ranking), international credibility, political and social stability, a transparent legal system, a liberal and highly competitive economy, a strategic geographical position and multiculturalism. No …
Contributed by Teichmann International
Read More...
Firms in the Spotlight...

Lenz & Staehelin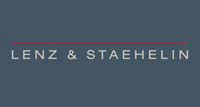 While Lenz & Staehelin is acknowledged by most as Switzerland's leading law firm, its connections and expertise span the globe.
View Profile...
Firms in the Spotlight...

MLL Meyerlustenberger Lachenal Froriep Ltd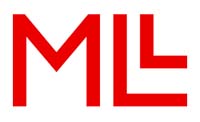 MLL is a full service law firm specialized in representing and advising clients at the intersection of high tech, IP rich and regulated industries.
View Profile...
Legal Market Overview
With its 26 cantons, Switzerland has various business hubs across the country.  Zurich is noted for its commercial activity, as it is the place where a significant amount of banking and finance, M&A, capital market and private equity work takes place. In Geneva, there is a high activity in arbitration proceedings, sports law, WTO and private banking work. Zug has established itself as a destination for bitcoin, cryptocurrency and blockchain; and Bern and Basel are also important cities. Switzerland is particularly known on a global scale for its key role in the pharmaceutical and life sciences, banking and finance, fintech, innovation and nutrition industries.
It continues to be seen as a safe haven on an international level and this reputation was enhanced as a result of the country's handling of the first wave of the Covid-19 pandemic. The country was quick to pass various high-value rescue packages for struggling businesses, start-ups and individuals to prevent a spike in insolvencies. Although business as usual returned in the summer of 2020, firms still expect to see a rise in restructurings and distressed M&A. With disputes expected to increase in the coming months, third-party funding will take on greater significance.
Besides Covid-19-related changes, the new Financial Services Act FinSA and Financial Institutions Act FinIA came into force on 1 January 2020; this resulted in an uptick in instructions to handle regulatory advisory mandates. Switzerland has also seen significant changes in the legal environment with respect to data privacy and data protection. The Swiss Federal Act on Data Protection, a revision of existing data protection regulations, was passed in September of 2020 and is expected to come into effect by the end of 2022. It is designed to create a legal framework close to the requirements of the GDPR in order to ensure legal certainty for Swiss entities doing business with EU countries as well as ensuring continued access to the European market. This has led to a high demand in advisory work for Swiss law firms active in the data privacy and data protection field. Firms active in the data privacy area also saw an influx of work resulting from the Covid-19 pandemic and subsequent lockdowns, which raised a plethora of questions concerning the data protection aspects of working from home, data breaches and hacks, among others.
The Swiss legal market has a few established, full-service law firms which enjoy a strong reputation namely Bär & Karrer Ltd., Homburger, Lenz & Staehelin, Niederer Kraft Frey AG, Kellerhals Carrard and Schellenberg Wittmer Ltd. Other active players in the market are Pestalozzi, VISCHER and Walder Wyss Ltd. International law firms Baker McKenzie and CMS also have established practices. There is also competition from various specialist law firms and boutiques such as arbitration specialists LALIVE and Lévy Kaufmann-Kohler, tax experts OBERSON ABELS SA and Advestra, which was founded in early 2021 and fields a team of finance, capital markets and tax experts formerly with Bär & Karrer Ltd. and Homburger.