Firms in the Spotlight...

ADVOKATFIRMAET GJESSINGREIMERS AS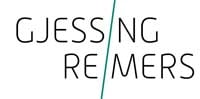 GjessingReimers is a boutique IP and tech law firm, the first of its kind in Norway. We opened in April 2019.
View Profile...
Firms in the Spotlight...

ADVOKATFIRMAET GJESSINGREIMERS AS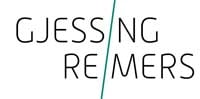 GjessingReimers is a boutique IP and tech law firm, the first of its kind in Norway. We opened in April 2019.
View Profile...
Legal Market Overview
While the oil and gas market remains a key cornerstone of the Norwegian economy, the global societal shift towards green energy has led to an increase in renewable projects in the region, most notably through the construction of wind farms across the country. Similarly, the oil and gas and oil services industries continue to go through a number of changes with downsizings and restructurings prevalent in the market and the departure of some of the larger oil and gas companies creating space for new entrants into the Norwegian continental shelf and other Norwegian oil fields.
Expanding on the energy space, general infrastructure work continues to dominate a lot of firm's practices with notable investment in rail and road projects, public procurement processes and public infrastructure including hospitals and schools bringing in substantial work streams for teams. The shipping and fishing industries also continue to be prominent and the banking sector has seen some key transactions, most notably the acquisition of the Oslo Stock Exchange, Oslo Børs, by Euronext.
Norway is also increasingly becoming a market for technology innovation and media projects; incentive schemes are attracting more high-profile film production companies to the country for shooting in Norway, while the technology sector has seen innovation in autonomous ships, mobile payments and AI. This is further supported by the increased private equity investment into the area, which is also providing significant financing to the Norwegian real estate market.
Boutique firms also continue to provide some shake up to a traditionally stable market. 2019 saw substantial changes with oil and gas boutique Michelet & Co Advokatfirma AS merging with Advokatfirmaet Schjødt and offshore boutique Kyllingstad Kleveland Advokatfirma DA combining with Advokatfirmaet Selmer AS. While some boutiques closed, IP boutique ADVOKATFIRMAET GJESSINGREIMERS AS set up shop in April 2019 comprised of the former Advokatfirmaet Grette AS IP and TMT team, while IT and public procurement boutique Vaar Advokat AS and corporate boutique AGP Advokater also opened their doors. Other boutiques in the market are still going strong; Advokatfirmaet Glittertind AS remains a key name for construction and litigation work, while employment boutique Homble Olsby advokatfirma AS expanded its international offering with its integration into the global Littler Mendelson, P.C. network.
DLA Piper remains the only international firm in the market outside the Big 4 accountancy firms, although rumours are swirling that other global firms are keeping a close eye on the possibilities available in the market. This potential for an international firm presence has been further heightened by Advokatfirmaet Schjødt's move into Sweden through its merger with Hamilton Advokatbyrå, which came into effect in January 2020.
With the merger, Advokatfirmaet Schjødt is now the largest firm in the market and maintains its position as one of the top five full-service firms in the jurisdiction, along with BAHR, Wiersholm, Wikborg Rein and Advokatfirmaet Thommessen AS. However, others are closing the gap – both Arntzen de Besche and Advokatfirmaet Haavind AS saw notable growth in 2019 through significant recruitment and expansion into new areas.