Doing Business in...
Monaco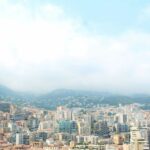 Monaco at a glance Being the second smallest country in the world after the Vatican, Monaco is located at the crossroads of France and Italy and is opened on the Mediterranean basin, which gives its residents an exceptional quality of life and makes it easily accessible by all means of transportation, Nice Airport being only …
Contributed by CMS Pasquier Ciulla Marquet Pastor Svara & Gazo
Read More...
Legal Market Overview
While Monaco's tourism sector has taken a hit as a result of the Covid-19 pandemic, the principality has reportedly seen an increase in newcomers looking for a safe haven. Offering zero income tax and an effective health system, Monaco has seen an increase in applications for residency from high-net-worth-individuals looking for both financial and physical security.
Although the country may have fared better than some of its European counterparts, it has been unable to escape the economic impact of the pandemic with finance minister Jean Castellini reporting that 2020 "will be the first time we have a budget deficit" in his eight years in the position.
Strong links with France means that there are many French -law qualified lawyers practising here however, only Monegasque national lawyers are allowed to appear in local courts. Dominant Monegasque law firms in the market include CMS and Gardetto Law. Legal advisors DL Corporate and Regulatory is also strong when it comes to corporate assistance and sports law.