Doing Business in...Moldova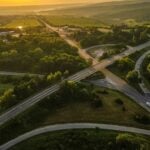 OVERVIEW OF THE MARKET With a steady and energetic GDP growth of 4.8, 4.5 and 4.3 per cent for 2018, 2017 and 2016, respectively, Moldova is among the fastest-growing economies in Europe. According to the World Bank's data, in 2018 Moldovan real GDP growth outpaced many of other countries in its region.  According to the …
Contributed by Gladei & Partners
Read More...
Legal Market Overview
A major talking point in Moldova has been the political turmoil that has followed the parliamentary election in February 2019, which saw none of the four major parties secure an overall majority of seats. Maia Sandu, the leader of the pro-European ACUM bloc, was eventually able to form a coalition government with the pro-Russian Socialist party. In a more recent development, however, Sandu's government collapsed over a failure to appoint a prosecutor into the 2014 banking scandal, which saw $1bn (or 12.5% of Moldova's GDP) being embezzled from the banking system. Sandu's administration has been replaced by a non-party government managed by former aides of pro-Russian former President Igor Dodon. Ion Chicu is the interim prime minister.
Given the aforementioned political events, there are now concerns in some quarters domestically, and at EU level, about what will become of reforms to the justice system in Moldova, the fight against corruption and the prosecution of the 2014 banking fraud.
Outside of politics, in a key step towards improving Moldova's energy security, an extension to the Iasi-Ungheni interconnector will see gas being transported from Romania to Chisinau; at the time of writing the project was expected to be commissioned by December 2019.
The Moldovan legal market primarily comprises of a number of highly regarded local firms, save for certain notable international exceptions.