Doing Business in...Iran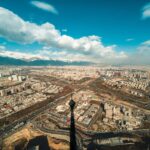 Introduction. Iran is situated at the geographic nexus of the Middle East, Levant, Russia, Central Asia and Indian subcontinent. It connects the Caspian Sea and the Persian Gulf, and lies on the ancient and modern route from the Mediterranean to the subcontinent and China. It shares land borders with Iraq, Turkey, Armenia, Azerbaijan, Turkmenistan, Afghanistan …
Contributed by Sabeti & Khatami
Read More...
Firms in the Spotlight...

Hatami & Associates International Law Firm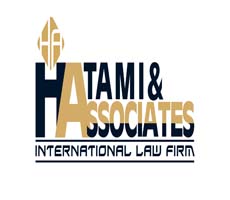 Hatami and Associates International Law Firm is a leading global business law firm. International trade, energy and foreign investment form the core of its practice. Unrivalled and unparalleled in its client services, Hatami and Associates has, throughout years of outstanding service, developed a long-lasting track record of success with a list of prominent multinationals in …
View Profile...
Legal Market Overview
The situation in Iran continues to be extremely difficult: following the reimposition of sanctions in 2018 by US President Donald Trump, the Iranian market has seen a significant downturn. For example, the Iranian economy saw a rapidly rising inflation rate, with reports of foreign investors being deterred from conducting business in Iran. In January 2020, US-Iran tensions came to a head when Quds Force commander Qasem Soleimani was killed in a US air strike at Baghdad Airport.
Nonetheless, firms report continued activity in the construction and energy sectors. The $1.8bn Neka-Jask oil pipeline remains a prominent ongoing project in this area. Additionally, following the imposition of the US sanctions, in May 2019 Iran suspended its commitments under the 2015 international nuclear deal and has since increased its production of enriched uranium.
On the international scene, a UK-Iran dispute over a 40-year debt continues after a court order for £400m to be paid to Iran over the cancelled sale of tanks in the 1970s was dismissed in 2019, pertaining to the payment of interest on the original debt.
Key local players include full-service firms ATAI & ASSOCIATES Attorneys at Law, Hatami & Associates International Law Firm and T&S Associates, and other prominent names include international firms such as Eversheds Sutherland, which advises multinational companies on structuring foreign investment in the Iranian market, among other areas.