Doing Business in...
Croatia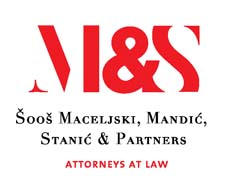 * Author of the picture is Davor Rostuhar 1. SEVEN REASONS TO DO BUSINESS IN CROATIA Regardless of which sector you are doing business in, here is why you should consider doing it in Croatia: 1. Excellent Geostrategic Position Three major Pan-European corridors pass through Croatia and make it your shortest route between the Western …
Contributed by M&S Partners
Read More...
Firms in the Spotlight...

Cipcic-Bragadin Mesic & Associates
Čipčić-Bragadin Mesić & Associates is one of the leading law firms in Croatia that advises companies, public entities and private clients in broad range of matters.
View Profile...
Legal Market Overview
Having experienced steady economic growth over the past few years, precipitated in part by the country's accession to the EU and an attendant uptick in investor confidence, this came to a crashing halt in 2020 as a result of the Covid-19 pandemic. Although economic forecasters predict a drop in GDP throughout the year of approximately 10%, and while the depth of the economic trough is greater than that experienced in the aftermath of the 2008 global financial crisis, it is expected that this recession will be much shorter, particularly in light of the encouraging news surrounding vaccinations.
Apart from the general malaise facing any country dealing with the pandemic, Croatia was perhaps most affected by its impact on the tourism sector which naturally suffered considerably in the wake of the pandemic.
Nevertheless, there has still been plenty of work in the market for legal firms, and indeed, counter-intuitively perhaps, there has continued to be a spate of spin-off law firms establishing themselves in 2019/20 with an exodus of, primarily senior level associates departing usually well-established firms in the country to go it alone. Of these,  Law Firm Anđelović, Siketić & Tomić Ltd, was the most recent, establishing as it did in May 2020 by three practitioners from Law Firm Glinska & Miškovic Ltd. Other notable recent spinoffs, include Law Office Žarkovic and Batarelo Dvojkovic Vuchetich Law Firm LLP, which have both performed well in the market and are seen as increasingly viable alternative to the more well established heavyweight full-service firms including Divjak Topic Bahtijarevic & Krka, Žurić i Partneri and Šavorić & Partners.