Firms in the Spotlight...

I.L ASIA CO., LTD.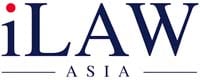 ILAWASIA is a new-gen, full-service, Thai law firm based in central Bangkok. Mr. Somphob Rodboon, an acclaimed expert in business law and litigation in Thailand, founded ILAWASIA in April 2011. A visionary Managing Partner, he expanded the firm's operation into Myanmar through acquisition of an experienced and respected local law firm in June 2018, with …
View Profile...
Legal Market Overview
Cambodia is designated by the UN as a 'least developed country', though with average annual growth at 7.5% since 2010, Cambodia is also one of Southeast Asia's fastest growing economies. Part of this growth has occurred by virtue of China's global infrastructure plans; however, a large part has also been the result of relative political stability, a liberal approach to foreign investment and business ownership, and a concerted effort to develop the foundations of the country's social infrastructure.
The Chinese Belt and Road Initiative has been an important source of work for law firms operating in Cambodia, and as a fast-developing country with distinctly under-developed transport, energy, and communications infrastructure, Chinese-funded projects represent an important step in the modernisation of Cambodia's physical infrastructure. In addition, the country has undergone a real estate boom over the past few years, especially in the condominium and residential market. Though recent reports suggest the real estate market may be oversupplied, commercial and residential property in Cambodia has been another important source of Chinese investment.
Cambodia's population is overwhelmingly rural (indeed, agriculture is the country's largest industry), though the government has taken steps to modernise some of the country's social infrastructure, which are just the types of moves normally associated with urbanisation and the development of a middle class. In particular, Cambodia has recently emphasised consumer protection and has also amended labour regulations in regard to severance pay and other types of compensation.
Fintech is another area of opportunity in the coming years. Cambodia already has a relatively strong banking sector, but looking at stable international investment, the development of the country's communications infrastructure and the growth of a consumer class and thus the proliferation of personal bank accounts, law firms expect to see quite a lot of activity in Cambodia's fintech space.
DFDL is the standout player in Cambodia's legal market. Regional firms such as VDB Loi, Tilleke & Gibbins (Cambodia) Ltd., R&T Sok & Heng Law Office, and ZICO Law (through its association with SokSiphana&associates (a member of ZICO Law)) also have a presence in Cambodia. There are also some strong full-service firms headquartered in Phnom Penh, including Bun & Associates and Sciaroni & Associates.