Firms in the spotlight:
DANİŞ LAW OFFICE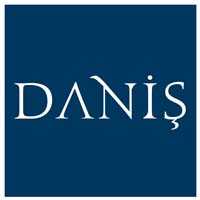 Transport is one of the most valuable practices at DANİŞ LAW OFFICE and we offer a wide range of services.
Governments everywhere recognize the importance of investment in transportation. The efficient movement of passenger and goods is fundamental to any economy and is a mainstay of world trade. And transportation is a significant area of growth, otherwise countries and organisations may face with difficult economic times.
Through our Office located in Istanbul, we advise clients in the transportation sector on multijurisdictional transactions across many legal disciplines. Our dedicated transport team provides legal services to support clients in various industries.
Daniş Law Office's Transport Practice team has extensive experience in advising and representing clients in all aspects of law relating to the transportation industry. We advise both foreign and domestic clients regarding transportation law, including purchases, sales, leasing or financing of transport equipment, border security compliance requirements, and tax, customs and export control issues as they relate to the transport sector.
Our experienced lawyers in charge of transportation law are supported by the firm's extensive skills in areas of competition law, insolvency, litigation, technology and Internet transactions, employment and labour law, as well as transportation infrastructure development.
We provide legal advice to various companies acting in the urban and intercity passenger transport industry as well as several leading national and international companies engaged in other subareas of transportation industry.
Being one of the leading firms on Transportation Law in Turkey, we as Daniş Law Office offer our clients a unique combination of operational, regulatory, and litigation expertise on all modes of national or international cargo and passenger transportation.
View firm profile