Firms in the spotlight:
DANİŞ LAW OFFICE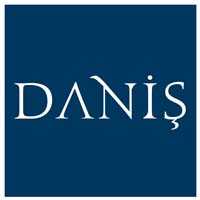 Tax is one of the most valuable practices at DANİŞ LAW OFFICE and we offer a wide range of services.
Legislation and case law in relation to taxes and duties are currently changing, which affects both businesses and individuals. Whether tax advantageous national or international investments, business restructurings or repayment claims are in question we can advise and defend you.
Value creation and solution orientated approach are key concepts in our case handling and counselling, which makes our team one of the leaders within this area. We always provide advice at the highest level when we assist our clients, as opponent, in negotiations and disputes with the tax authorities or other authorities.
When we as Daniş Law Office is engaged as your advisor for your tax related cases as well as your tax oriented business plans and investments, undoubtedly you will be having the chance to work with an interdisciplinary team understanding how the tax law meshes with other areas of the law—corporate, real estate and litigation, to name a few. Your tax related roadmap is to be drawn by a cross-border focused team having with years of experience in your industry and being able to mix their local knowledge with the right resources in order for your business to stay nimble and robust.
Beside our offer of structuring operational models to become more tax efficient, under this practice area we provide also litigation services before Tax courts including Council of State with this before mentioned solution oriented and tailor made approach, you would have been searching from a law firm.
View firm profile