Firms in the spotlight:
Dragne & Asociatii SCA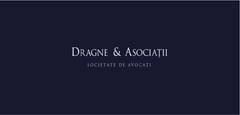 Dragne & Asociatii was founded 11 years ago and has rapidly manage to become one of the most trustable law firms in Romania. Dragne & Asociatii legal services cover eight main areas of practice: Litigation & Arbitration; Restructuring & Insolvency; Tax; Corporate & Commercial, M&A; Intellectual Property, Competition & Antitrust, Real Estate & Construction, Employment, Banking & Finance.
Dragne & Asociatii is one of the few law firms in Romania with experience in alternative dispute resolution and in arbitration cases under ICC, UNCITRAL, VIAC, ICSID or domestic rules. The core areas in which the firm offers legal advice and representation in arbitration are: construction arbitration; general commercial arbitration; business combinations; investment arbitration; interim and conservatory measures. In the field of international arbitration, Dragne & Asociatii advised two individual foreign investors and their companies in an ICSID arbitration vs the Republic of Romania with awarded damages of more than USD 250 million.
Within the litigation department, the law firm handled numerous litigation files exceeding €450m for one of the biggest state-owned companies and leader in the energy field. The firm also assisted one of the main developers and investors on the Romanian market in complex litigation cases (insolvency, claims for damages, enforcement procedures etc.) deriving from the building of the largest commercial centre in the South of Romania.
In the field of in Real Estate & Construction, the law firm assisted international multi-million EUR companies investing in Romania in plots of land and commercial centres. The work ranges from due diligence to sale-purchase contracts, lease agreements, FIDIC contracts.
Dragne & Asociatii also carried on a broad range of corporate and commercial matters, assisting local and international clients through all phases of a business life cycle, from setting-up and joint ventures to winding-up and restructuring.
In the Employment field, besides day-to-day employment advice, the law firm assisted numerous companies with advice on sensitive matters or termination of executives' contracts, collective dismissals and claims for compensations.
The Banking and Finance department is also a very busy one, our lawyers usually advising the clients on general banking, finance, debt restructurings, re-financings, funds and other financial services. Such matters often involve input from our specialist teams in other areas of law, such as tax, real estate and dispute resolution. The department worked for many commercial banks in Romania and insurance companies, in relation to various regulatory matters, enforcement of securities or negotiation of financing contracts. Among projects, the firm advised one of the major Romanian banks in relation to a €8,5m matter, arising out of an insurance policy related to a loan agreement.
View firm profile