Firms in the spotlight:
KARBAL & CO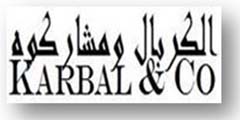 Karbal & Co is one of the most experienced Libyan law firms offering services to international and domestic clients in various sectors, including oil & gas, maritime, construction, human rights, and international trade.
Karbal & Co's managing partner, Dr. Mohamed Karbal, brings over forty years of experience practicing law in both the private and public sectors in the Middle East and has extensive experience in serving as an expert legal witness on Libyan law for high-profile cases tried before courts and arbitration centers in Western jurisdictions, including France, London, U.K, New York, and Switzerland. Dr. Karbal's experience includes successfully serving as an expert legal witness for the Plaintiff in Belhaj & Another v Straw & Others and for the Respondent in Tekfen-TML Joint Venture v. Man-made River. 
 Dr. Mohamed Karbal is a licensed attorney in the jurisdictions of Libya, New York, Washington D.C., and Dubai.  He served as an expert legal witness in many famous international cases.  In addition to serving as a sole arbitrator, he represented clients before various international arbitration panels, including the London Court of International Arbitration (LCIA), Abu Dhabi Commercial Conciliation & Arbitration Centre (ADCCA), the Sugar Association of London, and the Dubai International Arbitration Centre (DIAC). 
View firm profile