Firms in the spotlight:
Apolo Abogados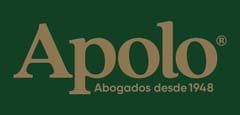 Founded in 1948, Apolo Abogados is the firm with largest presence in the main cities of Ecuador. Our firm advice the highest exporters and multinational companies that want to invest in Ecuador. As our work focuses on project development, M&A and corporate, real estate, labour, tax, Energy & natural resources, aquaculture, fisheries, maritime and dispute resolutions on multi-jurisdictional matters we have collaboration with our international network, and can manage cross-border expertise to serve our clients with distinction and exceptional service.
Our law firm provides fully personalised attention to our clients and prompt response to requests. In all the cases, our clients know that they can expect direct attention from a senior associate that has several years of practice, expertise on the matter and good relationship with public and private sector bodies, entities and offices, linked to successful results. Furthermore, our firm includes attorneys with extensive experience in mergers and acquisitions, wealth consulting and structuring, corporate procedures, creation of highly complex fiduciary business structures, bank financing, capital markets, Contracts for the International Sale of Goods, advise to fishing enterprises, etc.
In all cases, Apolo ensures preferential attention, professionalism, high technical rigour and promptness on the procedures to be carried out, whether it is the issuance of a legal opinion, preparation of contracts, or carrying out procedures related to an internal or third party business operation before the relevant authorities. Our Law Firm is currently in the process of being certified with the ISO 37001 (Anti-Bribery Management Systems).
Today our more than 500 clients include large value-added exporters, importers, producers, industries, ports, foreign trade logistics operators, traders, educational groups, etc.  By obtaining, for example, tax exemptions or the authorized exit of goods in customs disputes, we have come into contact with the entire dynamics of the taxpayer's operation, which has allowed us to create a circuit of permanent advice and support.
In accordance with our Firm's culture in adding value to our corporate clients' economic activities, the Tax and Customs Law Department's main goal is to identify unnecessary tax burdens as well as benefits and incentives in order to present our clients with their best and most efficient options according to our legal system. The gains and savings that can obtain our clients from the correct application of tax law are our job and our passion, so that they can focus on what they do best: their business and their profits.
Our firm is the one that has promoted and negotiated most the signing of Investment Contracts with the State, to provide tax stability to such investments, protect the value of real estate and achieve other exemption benefits to our clients. One of the most dynamic development areas in which our firm is currently working is consultancy in the shrimp sector. This sector's exponential growth has demanded an increase in the number of consultancies, especially with regard to internal taxes (income tax and VAT) and the controls carried out by the customs authority.
We also get to know the business of our clients and the sector in which they operate, in order to offer an effective service, tailored to their particular needs. This approach enables us to create solid, long-lasting client relationships.
View firm profile