Sharq Law Firm > Doha, Qatar > Firm Profile
Sharq Law Firm
Offices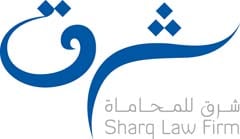 Sharq Law Firm
Alfardan Office Tower, 22nd Floor
West Bay
DOHA
Qatar
Sharq Law Firm > The Legal 500
Rankings
Sharq Law Firm
 advises government bodies in and outside Qatar on development schemes involving public-private partnerships (PPPs) related to the energy sector, as well as real estate projects. It also acts for contractors and developers in international arbitration procedings;
Josias de Salles
 is a name to note in this space, with him acting for clients before the ICC, DIFC and QICCA, among other forums.
Rashid Al Saad
 heads up the practice, which was strengthened by the arrival of senior legal counsel
James Joshua
 from Astad in March 2021.
Sharq Law Firm
's litigation department is '
consistently excellent'
, according to clients, and it is highlighted for its strengths in handling construction, real estate and energy related disputes. The group has extensive experience of handling cases before the Court of Appeal and Court of Cessation in Qatar. Practice head 
Abdelraouf Elbekei
is recommended for arbitrations.
Hassan Al Marzouqi 
and
Rashid Al Saad
 are also key individuals.
Sharq Law Firm
's '
talented and driven
' team, which is jointly led by 
Rashid Al Saad Al Kuwari
and 
Marwa Ali Bamatraf
, advises local and international clients on M&A, spin-offs, joint ventures, LBOs and MBOs and PFI/PPP matters. It also demonstrates strong capabilities drafting and negotiating a wide array of commercial contracts for clients, such as agency, distribution and franchising agreements, as well as IP-related contracts and outsourcing arrangements. Senior associate
Rayan Abou Daya
 is active in the construction, energy and retail sectors.
Sharq Law Firm >
Firm Profile
The firm: Sharq Law Firm was established in December 2014 by Rashid Al Saad Al Kuwari, the senior partner.
Sharq Law Firm is committed to driving innovation and delivering value to its clients. It fosters a firm-wide culture of focus on clients' needs, responding to their concerns and finding specific actionable solutions to their business challenges.
The firm understands that every case is different, every client unique and because of this, the level of partner involvement is tailored to the individual needs of the client. Whatever the case, the firm is proactive, determined and systematic at every level. The firm's size means it is large enough to handle substantial cases but small enough to offer a highly personalised service.
Areas of practice
◊ Corporate & Commercial
◊ Capital Markets
◊ Banking & finance
◊ Real estate & Construction
◊ Public Law & Regulatory
◊ Intellectual Property
◊ Arbitration & Litigation
◊ Telecoms, Media & Technology
Staff Figures
Number of lawyers : 54 Mr. Rashid Al Saad : Senior Partner Counselor Abdelraouf Elbekei : Partner | Litigation Ms. Marwa Ali Bamatraf : Partner | Corporate & Commercial Department Mr. Hassan M. Al-Marzouqi : Partner | Litigation
Languages
Arabic English French
Memberships
The Legal 500 Chambers and Partners IFLR 1000 LexisNexis EastLaw Lextel
Diversity/Community
As sophisticated as the legal market in Qatar may be, the marriage between local knowledge on the one hand and quality service at a global standard on the other hand is hardly found. Sharq Law firm is the perfect marriage of tradition and modern, local and global, youth and experience and efficiency and quality.
Sharq Law Firm is committed to the principles of diversity. We believe that by recruiting, hiring, and promoting people of different cultures and backgrounds, the quality of our work life is improved and the legal services that we provide to our clients is more creative.
Sharq Law Firm understands good business practices, so we agree that diversity in recruiting, hiring, and promoting makes good business sense for us as well as for our clients. All the partners come from different backgrounds and offer unique and valuable experiences. Furthermore, the team is a diversified one with members from different corners of the globe.
At Sharq Law Firm, diversity is not just a business practice, it reflects who we are, individually and as a firm. We hold the fundamental belief that differences in talents, backgrounds, experiences, and cultures make the practice of law not only more enjoyable but also better serve our clients by providing innovative and creative solutions for business and legal problems. Through these efforts we place value in our people and nurture their development while ensuring that all employees go through a consistent process and have equal opportunity for success.
At Sharq Law Firm, inclusion and diversity are critical to achieving our dual mission – to help our clients make substantial, lasting performance improvements and to build a firm that attracts, develops, excites, and retains exceptional people. We are committed to recruiting, developing, and promoting a diverse workforce while providing unique opportunities and career paths for our people. We recognize that differences in age, race, gender, nationality, thinking style and background bring richness to our work environments. We believe that attracting, developing and retaining a base of employees that reflects the diversity of our customers is essential to our success.
Our focus on diversity enables us to build a culture where all employees are inspired to share their passion, talents and ideas. They become part of a team that works to better serve the needs of our diverse consumers by delivering fresh thinking, product innovations and quality service.
Diversity is at the heart of our business. We strive to create a work environment that provides all our employees equal access to information, development and opportunity. By building an inclusive workplace environment, we seek to leverage our global team of associates, which is rich in diverse people, talent and ideas. We see diversity as more than just policies and practices. It is an integral part of who we are as a company, how we operate and how we see our future. We are committed to creating an environment where all employees are included, are treated with dignity and respect and are in a position to contribute to our future success. Fostering all employees' passion for our business will help us win in the marketplace.
Doing Business In
Qatar by Sharq Law
Economy
Qatar is one of the wealthiest and most prosperous country in the Gulf Cooperation Council (GCC).  With one of the strongest GDPs in the world, Qatar also has the fastest growing economy in the GCC. The economy of Qatar is largely dominated by oil and natural gas revenues, such that it has the world's third largest gas reserve. Despite the significant contribution oil and gas generates for the economy, Qatar has been expanding and diversifying its economy by encouraging huge development in the sectors of infrastructure, real estate, construction, petrochemicals, steel, cement, fertilizer industries, tourism, financial services and banking. Consequently, Qatar has become a magnet for expatriates and foreign investors. Leading economists have maintained that Qatar's economy will continue to have high economic growth rate as it forges ahead with huge infrastructure investment despite the slump in oil prices. Economic indicators published by Qatar Central Bank (QCB) have evidenced continued growth. In the last quarter of 2018, the inflation rate had decreased from 0.2% to -0.3% signifying a rise in currency strength. Qatar benefits from both a stable economy and currency, which effectively ensures profitability for foreign investors. Qatar's location in the Middle East also makes it an ideal hub for access to African and Asian markets.
The Ministry of Commerce and Industry ('The Ministry') is a key regulatory authority in Qatar. It creates commercial policy for both private and public sectors to boost economy of Qatar and trade relations in the international market. The Ministry is the key responsible authority for granting trade licenses and permissions to companies, approving new commercial registrations and approving the registration of trademarks. The Ministry is also responsible for the planning and execution of the State's general budget, monitoring the Government's accounts and expenditure, evaluating and implementing taxation policy and coordinating with the Qatar Central Bank with respect to monetary policy. The Ministry is in charge of devising and implementing strategies for economic development as outlined in Qatar's National Vision of 2030 (QNV 2030). Such practices have included diverting surplus revenues generated from the oil and gas industry into activities for the development of a strong private sector, a result of which has been a competitive and fast-growing financial industry. By regularly launching initiatives to sectors outside the oil and gas industry the Ministry demonstrates its pledge in diversifying Qatar's economy. The launch of the Qatar Investment Portal (QIP), which provides guidance and advice for those looking to set up a business in Qatar, has helped to inform investors about the steps and procedures they need to take in order to register their company. The measures
implemented by the Ministry serve as evidence that Qatar offers an attractive business environment.
Business environment
Qatar maintains an exceptional business environment for both local and foreign investors that is cultivated by friendly external and internal factors. The political system of Qatar is an absolute monarchy, with the Emir of Qatar as Head of State and Head of Government. Current Emir of Qatar is His Highness Sheikh Tamim Bin Hamad Bin Khalifa Al Thani. According to Article 1 of the Constitution, Sharia Law is the main source of Qatari legislation. The judiciary is independent from the Government and is principally divided into 2 court systems. The first, civil, commercial and criminal system, and second, the Sharia'a system, which administers Islamic law, including matters pertaining to marriage, divorce, child support, succession and some criminal offences. Qatar benefits from having relatively low political, economic, and business security-related risks, factors which influence inward foreign direct investment. It has one of the lowest levels of corruption in the GCC, hence it was not surprising when Qatar's attorney general was nominated as head of the International Association of Anti-Corruption Authorities. In the recently published Index of Economic Freedom, Qatar ranked 28 out of 186 countries with a score of 72.6. Factors that were taken into account to determine this score included, but were not limited to, judicial effectiveness, government integrity and investment freedom. As a member of the World Trade Organisation, Qatar benefits from trade agreements which, in effect, complement investment initiatives. Qatar offers several strengths that investors can depend on to set up a successful business: advanced education and healthcare, reliable telecommunications, innovative infrastructure, extensive transport links, low corporate income tax and more.
FIFA World Cup 2022
The successful bid of hosting FIFA World Cup in 2022 and QNV 2030 has increased the international focus on Qatar. Achievement of both of these premium objectives have called for a huge construction, property and infrastructure development in the country and financial injections by the local government, investors and foreign investors. The attractiveness of Qatar was raised after winning the bid to host the World Cup. Undoubtedly, this opportunity has created economic benefits across multiple sectors. Development projects in Qatar's hospitality, tourism and retail sectors will have long-lasting effects.
Limited Liability Company
There are various structures used to engage in business, Law No.11 of 2015 ("Commercial Companies Law") recognises seven vehicles that can be used in Qatar. The most common structure is the limited liability structure. Many companies adopt this structure due to the shareholders liability only being limited to the money they have spent on the company. Therefore, personal assets such as properties and vehicles cannot be ceased in the event of the company entering into complications and being unable to pay off its debts. Moreover, limited liability companies do not require a minimum share capital as was previously required under the old companies' law therefore making it much easier for establishment. Nonetheless, a limited liability company requires a Qatari partner holding 51% of the share capital. This does not mean the Qatari partner is required to hold 51% of the profits, the shareholders can allocate to the Qatari partner the smallest profit margin in the shareholders agreement.
Free Zones
In addition to the commercial arrangements stated above, foreign investors can incorporate a company in Qatar's Free Zones. Free Zones are special economic or trade areas with a separate regime of incorporating a company in which a foreign investor can have 100% ownership, without the requirement of a local sponsor. Companies in Free Zones can benefit from the freedom to trade in foreign currency, subsidized rates on leasing property and tax exemptions. There are currently two such Free Zones in Qatar: the Qatar Financial Centre (QFC) and the Qatar Science and Technology Park (QSTP) and more free economic zones are planned for future development. The QFC caters to professional and financial services companies and firms, and QSTP to technology companies or start-ups that contribute to technology development and training. The strategic location of Free Zones makes them an attractive forum for foreign investors.
OTSP
The QSTP has a special free zone status and is a centre of research and commercial excellence for scientific development and regionally produced intellectual property for both Qatari and international partners. The QSTP promotes the research and commercialization of technology projects and training.
QFC
The QFC was established by the government in 2005 to offer an alternative to local and foreign investors seeking to set up businesses in Qatar through the Companies Law No. 5 of 2002.  It was created to set a legal and regulatory system parallel to the Courts system in Qatar. Since its establishment, the QFC has succeeded in a large part in fulfilling its objective of becoming a world class business and financial centre of the highest professional calibre in the region and in the world. It offers a transparent, professional, and first-class regulatory regime and legal system that is based on English common law (most countries in the Middle East base their laws on civil law). The QFC was designed to reflect the English legal system and therefore the QFC courts, laws, procedures, formalities are all conducted in English making it more uncomplicated for companies wishing to establish themselves in the Qatar. Companies have access to an independent judiciary in the form of the Qatar International Court and Dispute Resolution Centre. It should be noted that only few laws apply in the QFC, such as Central Bank Law and criminal laws.
The QFC has one of the most competitive tax environments in the world with a flat tax rate of just 10% on profits. QFC companies may be fully owned by non-Qatari natural or legal persons, which is not the case for companies established under the Companies Law as the ownership of Qataris in a company must not be less than 51% of its capital (few exceptions apply).
QFC companies are permitted to undertake activities which have been divided into two categories: Financial Services and Non-financial Services. The Financial Services include banking, asset management, insurance/reinsurance, investment advice and investment services, and fiduciary businesses. Non-financial services include, but is not limited to, the business of providing professional services, such as audit, accounting, tax, consulting and legal services, investment grading, and ship broking and shipping agents.
The QFC has also established an independent statutory compliance office for the businesses registered under QFC called the Employment Standards Office. Its main objective is to protect both employers and employees through robust regulations, codes and procedures.
Legal system, laws and regulations
According to Article 1 of the Constitution, Sharia Law is the main source of Qatari legislation. The judiciary is independent from the Government and is principally divided into two court systems. The first, civil, commercial and criminal system, and second, the Sharia'a system, which administers Islamic law, including matters pertaining to marriage, divorce, child support, succession and some criminal offences.
Investors should be mindful of laws that shape the way business is conducted in Qatar. The general rule is that 51% of the capital of a business venture is to be owned by Qatari citizens or by entities fully owned by Qatari citizens. However, the Law provides that foreign ownership may be increased from 49% to 100% through a decision passed by the Minister of Commerce and Industry in specified sectors called as 'Priority Sectors', under certain circumstances. Such 'Priority Sectors' being, agriculture, industry, health, education, tourism, the development of natural resources, energy or mining, consultancy and technical services, information technology, culture, sport and recreation/entertainment services and distribution service.
The implementation of new laws and regulation as well as amendments to existing laws that all investors should know about:
Previously under the old foreign investment law, (Law No. 13 of 2000), a foreign company wishing to register under the Ministry of Commerce and Industry was required to have a Qatari partner holding 51% of the share capital as previously mentioned. The recently enacted foreign investment law brings about further flexibility to the law meaning there is still a requirement for a Qatari partner, for the most part, however the competent authority has more leverage in incorporating companies without the need for a Qatari partner. The executive regulations to the law are yet to be published and therefore it would be difficult to comment, nonetheless, investors should know that Qatar is seeking to become an attractive destination for investors to invest in, therefore investors should expect the law to become more adaptable when regulating foreign investments into Qatar.
Restrictions and considerations
Despite the wide range of benefits in doing business in Qatar, there are some noteworthy constraints and legal formalities which affect the business environment. Even with the numerous initiatives introduced to promote foreign investors' progress in some areas has been slow. In the recent World Bank rankings for Ease of Doing Business Qatar ranks 83 out of 190 economies a drop from 68 in 2016. Even with the amendment of existing measures and introduction of new incentives, there are restrictions discourage foreign investors.
Regulatory environment – GCC
Qatar complies with many regulations on tax and customs introduced by the GCC. Investors must consider and assess the implications of recent amendments to VAT regulations and custom duties.
Commercial Leases
The need to establish a regular legal presence may involve the requirement of a registered office. Depending on the nature of the business and location, this could mean costly commercial leases.
Immigration and Employment
Immigration and employment laws constitute a significant concern for new and established entrants to Qatar, both for employers and employees alike. There are a variety of different visas and permits obtainable in Qatar, dependent on the individual's status.
Non-Qatari workers may not be employed unless they hold a valid work permit. Work permits are obtained from the Department of Labour after fulfilling various immigration formalities with the Ministry of Interior, including production of a local employment contract and meeting the following conditions:
The non-availability of a qualified Qatari worker registered in the registers of the Department to carry out the work in respect of which the work permit is applied for;
The non-Qatari applying for the work permit shall be in possession of a residence permit;
The non-Qatari national shall be medically fit.
Work visas are issued to private entities, companies, and individual sponsorships, which need to be approved by Ministry of Interior. The fee and collection of visas is taken care of by the sponsor.
Expatriates require a business visa, they are valid for 30 days and extendable for another 60 days with specified fees. Passport holders of certain countries can obtain a business visa on arrival. The visa has 2-week validity and could be renewed for another 2 weeks. A company or a recognized establishment must submit an application to the Immigration Department. However, the visa is subject to laws concerning entry and residency of foreigners and resolutions taken in that matter.
Law No 13 of 2018 removed the requirement of an exit permit for employees within their work contract duration. This provision can only apply to 5% of a company's workforce.
Current opportunities & future prospects
The government of Qatar acknowledges that for successful achievement of QNV 2030 an increased foreign investment is necessary. They continuously aim to provide foreign investors with lucrative incentives and exemptions to make Qatar a more investor friendly, free and liberalized environment. A flexible and relaxed visa process accompanied with no personal income tax has fostered a large foreign workforce. Awarding government projects to foreign investors and the introduction of more legal rights for foreign companies has also been encouraging. At the beginning of the year the government passed Law No. 1 of 2019 removing the minimum share capital requirement in setting up an LLC. The provision also outlined the government's intentions to give Non-Qataris the right to enjoy full ownership of their business by 2022.
The government has initiated recent changes which have positively impacted the way business is conducted in Qatar and this has created several advantages for those doing business. The Ministry regularly publishes new initiatives online to inform investors of the opportunities available. By accessing the QIP, which provides substantial information on how to decide on a business structure, investors can also explore how to take advantage of investment initiatives. At present, Qatar is evidencing a number of other major initiatives and projects such as US$7 billion deep water port, US$1 billion transportation corridor in the capital city Doha, Doha Festival City mall and the Sharq Crossing – Doha Bay crossing worth US$5bn, Lusail City, Aspire Zone, Education city and several projects for new roads, stadiums and facilities accounting for a further US$200 billion in the coming decade. Nearly US$350 billion of projects are currently in the planning or construction phase. Alongside the infrastructure and construction markets, around US$60 billion to US$70 billion are expected to be spent on hotel, leisure, tourism, sports, recreational and infrastructure projects. Such economic diversification is evidenced by the internationally recognized brands such as Qatar Airways, Al Jazeera, Qatar Foundation, Qatari Diar and beIN Sports.
Taxation
In the World Bank rankings for Ease of Doing Business 2019, Qatar is ranked 2 out of 190 in a specific category of 'Paying Taxes'. The tax regime of Qatar is regulated under Law No. 21 of 2009, the Income Tax Law. Under this law, tax is levied on the net income arising out of foreign owned entities carrying out activities in Qatar. Such activity include any profession, vocation, service, trade, industry, speculation, business practiced for the purpose of profit. The generally applied corporate tax rate is 10%. However, the law provides for different tax rates in specified cases, such 35% rate applies to oil and gas operations. Taxes are calculated on an annual basis. Withholding tax is payable at source on payments made to non-residents with respect to activities not connected with a permanent establishment in Qatar. There is no withholding tax payable on dividend payments. Withholding tax ranges from 5-7%. However, Qatar has several tax treaties with a number of countries across the world. Personal income from salaries, wages, allowances and related items is not taxed.
Property
At present, freehold and leasehold ownership for non-Qataris exists in designated areas: The Pearl, West Bay Lagoon and Al Khor. In 2018, the government announced plans to extend the number of locations where non-Qatari's could hold property interests for a period of 99 years. Law No. 16 of 2018 serves as a supplement to existing foreign ownership provisions. The new law will apply to non-Qatari individuals and companies
What to know before investing
Politics
Qatar benefits from having a stable and competent government. Investors should familiarise themselves with the ministries in the government that regulate different aspects of their business and take advantage of the incentives available.
Economic growth
The effects of diversification have contributed to a positive growth rate and nurture a business-friendly environment.
Incorporation
Seek specialist advise to determine which business structure is best suited for you.
Property Rights
The strengthening of property rights and interests for non-Qataris has helped to reduce uncertainty and promote foreign investment.
Visa requirements
Always check the government's Ministry of Interior website to ensure you meet the requirements. The law changes, so it is important to keep up to date.
Culture and Religion
Qatar is a Muslim country that welcomes people from all around the world to live, work and invest in the country. Developing connections based on mutual respect and the understanding of cultural differences serves as a foundation for successful and prosperous business relationships.
Interviews
Rashid Bin Saad Al Saad, Senior Partner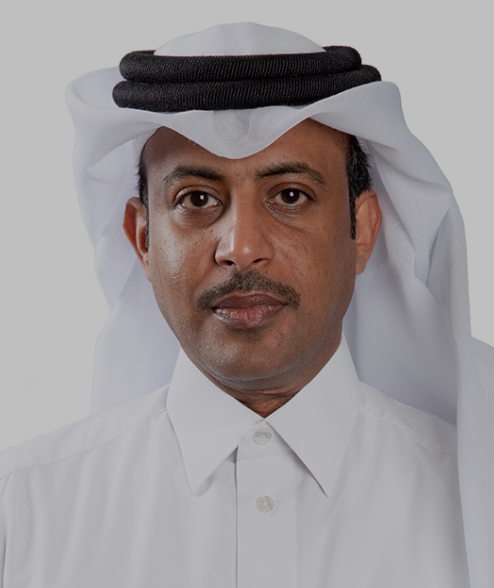 Senior Partner, Rashid Bin Saad Al Saad, sets out the main factors that make the firm unique from its competitors
What do you see as the main points that differentiate Sharq Law Firm from your competitors?
Diversity & Inclusion
Sharq Law Firm values diversity and inclusion, and embraces people of all backgrounds. Our firm is ethnically and culturally diverse and many of our team members are multilingual. By supporting and promoting diversity in the firm we eliminate language barriers and improve our ability to connect with a wide range of international clients. In effect, both our clients and the firm benefit from inclusivity and the sharing of unique experiences and expertise.
Level of Expertise
As a Qatari firm we can provide advice on Qatari law and appear at all levels of courts. Our team members are knowledgeable in both common and civil law and we have practicing partners with 30 to 40 years of experience in different areas of practice. Many of our members have acquired their qualifications, skills and professional experience from beyond Qatar and are therefore able to provide legal services of a higher standard in an international quality.
Technology
Quality and effective communication is vital part of the firm, hence we are always looking for innovative ways to provide services to improve client satisfaction and attract new clients. We adapt to client needs through the use of new technology to improve our service and boost our efficiency by lowering the cost and time of the traditional methods thereby increasing efficiency and accuracy.
Client Retention
Through personalized interactions, we build a rapport with our clients and gain their trust which generates an effective and long-lasting relationship. We always go above and beyond for our clients as we aim to deliver the best legal advice and solutions.
Which practices do you see growing in the next 12 months? What are the drivers behind that?
Tax
Recently, Law No. 24 of 2018 was issued which have brought changes in the tax regulations in Qatar. This has led to firms seeking to hire professionals who understand how the changes govern the company. At Sharq Law Firm we have developed a team that specializes in advising on tax in line with these changes.
Corporate and Companies practices
Qatar is a growing economy and has a vision to attract foreign investment. The national objective for 2030 is reflected in the new foreign investment law, Law No. 1 of 2019. The aim of this legislation is to open the country's market to more foreign investors by removing the requirement of having a Qatari national thereby reducing restrictions for corporate entities.
What's the main change you've made in the firm that will benefit clients?
Demand and circumstances are constantly changing, so we ensure that the firm operates in a way that is flexible and adaptable. All team members are required to have commercial awareness as a prerequisite before becoming equipped to advise clients. We have a recruited team of talented individuals with niche expertise for our international clients. Our team consist of multilingual lawyers that work along a team of international off-counsels with expertise in IT, Sports Law, Entertainment and Media Law and other areas of practice that are available upon the demand of clients in niche areas of the legal practice. By implementing this change, we recognize that our clients have different needs and expectations. Thus, our clients benefit from customized experience from lawyers that are committed to providing them with the best legal advice and solutions.
Is technology changing the way you interact with your clients, and the services you can provide them?
Senior Partner Rashid Al Saad emphasizes on the use of technology for the betterment of client services. Not only does technology reduce costs and expenses; it also improves efficiency. It has reduced the need to constantly enter data manually and has enabled the update of accurate reports. At Sharq Law Firm, the use of new technology has helped our lawyers to work remotely, the physical presence is not always a necessity and our team have the ability to work from different locations whilst maintaining the same quality of service to clients by accessing all data remotely.
Can you give us a practical example of how you have helped a client to add value to their business?
Here at Sharq Law Firm, we pride ourselves on our ability to provide the best legal service. When attending to our clients we look at the bigger picture as our knowledge on legal procedures is supplemented by commercial awareness. We ensure that all departments/teams are able to advise on business while understanding the commercial objective of the client in providing the legal advice. We offer value added seminars to educate our clients on legal updates. In addition, we publish newsletters, articles and legal reviews for our clients at no extra cost. We also spread awareness on legal updates and information through different platforms including social media, journals and newspapers that are easily accessible to the general public. All our clients receive a personalized service which is tailored to their specific needs and requirements, for instance, we have developed a program for SMEs (small companies) by providing packages of standard legal instruments at an affordable rate.
Senior Partner Rashid Bin Saad Al Saad explained the practical example of organizing a free of cost workshop for a firms' clients tailored to educate and train their employees in Qatari law. Prior to the workshop, their employees were educated in different legal systems based on common law, hence the workshop was highly beneficial for the client as it focused on the skills required in practice in drafting various agreement.
Are clients looking for stability and strategic direction from their law firms – where do you see the firm in three years' time?
We find that clients are always looking for a firm that understands their needs and objectives and stability and direction fall within their needs. Quality communication between the firm and our clients is foundational and a way in which we demonstrate our dedication. Sharq Law Firm provides legal services with an in-depth understanding with the help of technology and in order to keep up with the innovation of services, we are currently testing different technologies. We aim to implement these changes within 3 years so that the firm can expand on our expertise and meet the clients' needs.
We are also the leading firm in training law graduates in Qatar as we have a programme in which we sponsor law students in their education and training by recruiting trainees to work at the firm. In three years, our aim is to have successfully developed a new generation of legal professionals by transferring the know-how of our experienced professionals to law graduates.
Legal Developments
26th April 2017
On 13 December 2016, the Ministry of Administrative Development, Labor and Social Affairs (MADLS) of the State of Qatar Read more..
7th April 2017
أصدر حضرة صاحب السمو الشيخ تميم بن حمد آل ثاني، أمير البلاد المفدى اليوم، القانون رقم "4" لسنة 2017، بتعديل بعض أحكام قانون العقوبات الصادر بالقانون رقم "11" لسنة 2004م.        Read more…https://goo.gl/GGoNtU  sharq_law_firm_newsletter_26_arabic_march_12_2017