Firms in the spotlight:
LBF Partners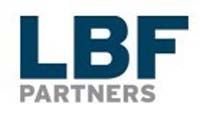 We have a highly qualified energy law team which consists of legal experts that have worked at the Turkish Energy Market Regulatory Authority (EPDK) and academics with global reach and strong presence in Turkish energy law practice. We advise international investors, energy companies, and governmental agencies on all aspects of complex energy matters relating to the full range of energy sectors, including, but not limited to electricity, gas, oil and LPG markets and renewables as well as nuclear.
We provide legal and consultancy services to our clients on compliance with energy market regulations and their applications to the EPDK in order to minimise delays, costs and disputes in relation to their operations in this sector.
View firm profile