Firms in the spotlight:
LBF Partners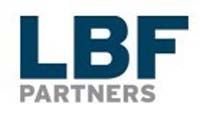 We are distinguished by our commercial and corporate law practice. Our commercial and corporate law team provides legal services to leading local and international firms on large and complex commercial transactions including but not limited to company formation, mergers and acquisitions, joint ventures, advising on commercial activities of corporations, corporate restructuring and drafting commercial contracts.
Our corporate and commercial law practice is supported by our team members specialised in different areas, including energy, competition, capital markets, banking and finance, and administrative law which allow us to provide legal consultancy with a way broader point of view.
View firm profile