Meet the team
Organigram
Team Services
ADVANT Altana's insurance practice is recognized for its rare capacity to provide transaction and litigation expertise within the same team, in line with the vision of the firm to provide our clients with a permanent capacity to address strategic and cross-lateral matters, in a predominant international environment, with real added value technically in the most highly regulated industry sectors.
Our clients include the leading insurers in France and Europe (corporate, mutual and provident institutions) as well as reinsurers, intermediaries and any businesses dealing with insurance issues and their industrial clients, as well as regulatory bodies.
We cover for our insurance clients the largest spectrum of litigation and advisory/transaction matters ranging from:
Corporate – EU – Antitrust – M&A – Regulatory (including group structuring with the setting-up of special vehicles acting as holding or cooperation entities for non-equity groups, company licenses and approvals, free provision of services regime, any form of groupings, joint-ventures and partnerships, portfolio transactions, etc.),
Products (civil liability, damage etc.), including validation of concept and compliance, drafting of contractual documentation and process organization,
Distribution and intermediation,
Reinsurance,
Disputes, arbitration and mediation with focus on general manager's liability, professional liability, cyber-risk and on unfair commercial practices,
Data protection and privacy,
Bank-insurance – Insure-banking
Fin-techs – Insure-techs
Awards and Recognition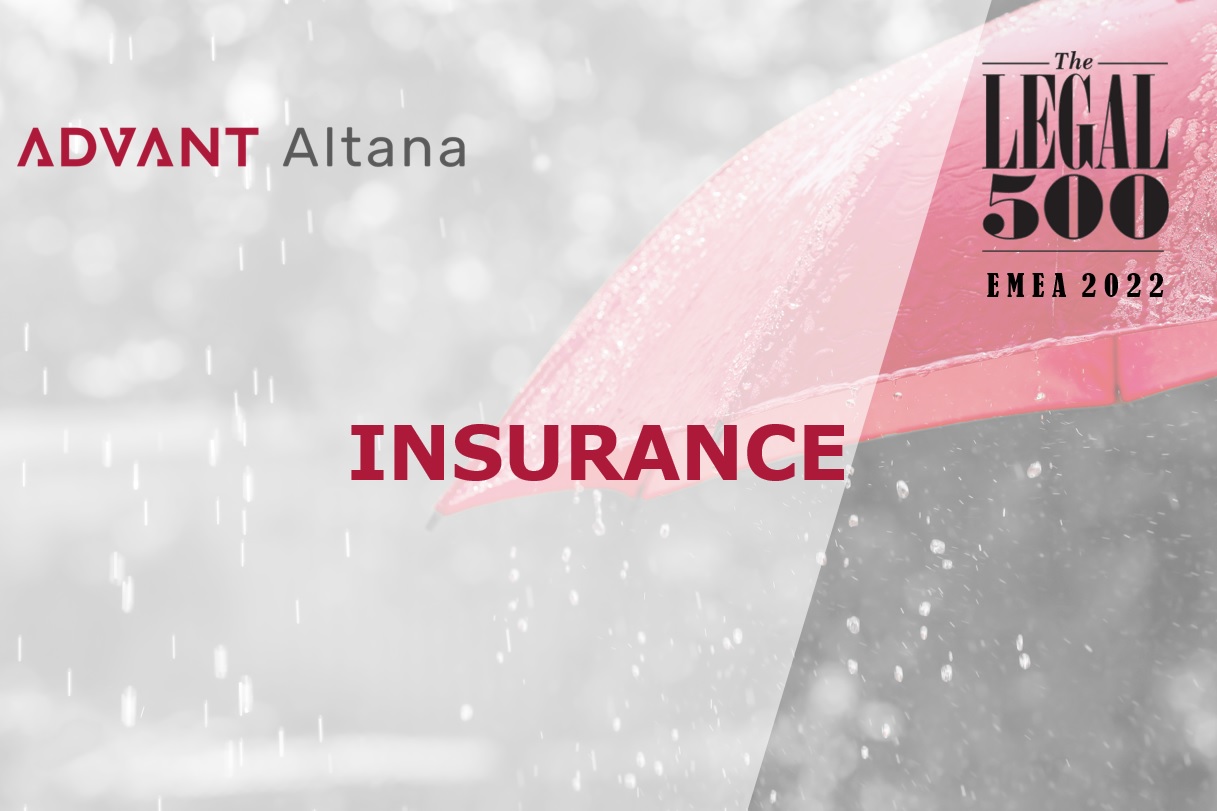 LEGAL 500 EMEA 2022 - Insurance (Tier 2)
The experienced team independent at Paris law firm ADVANT Altana, which recently advised mutual Aéma Groupe in its €3.2bn acquisition of Aviva France, continues to assist major insurers (AXA, AIG), reinsurers, intermediaries and corporates on matters across the practice area. Employing a multidisciplinary approach, the team is led by corporate and insurance law expert Gilles Gaillard, business litigation and pre-litigation specialist Valérie Lafarge-Sarkozy and Frédéric Manin, who advises on competition and antitrust law. The group's range extends to insurance products, regulatory compliance, civil liability, damage, M&A, cyber-risk and data protection.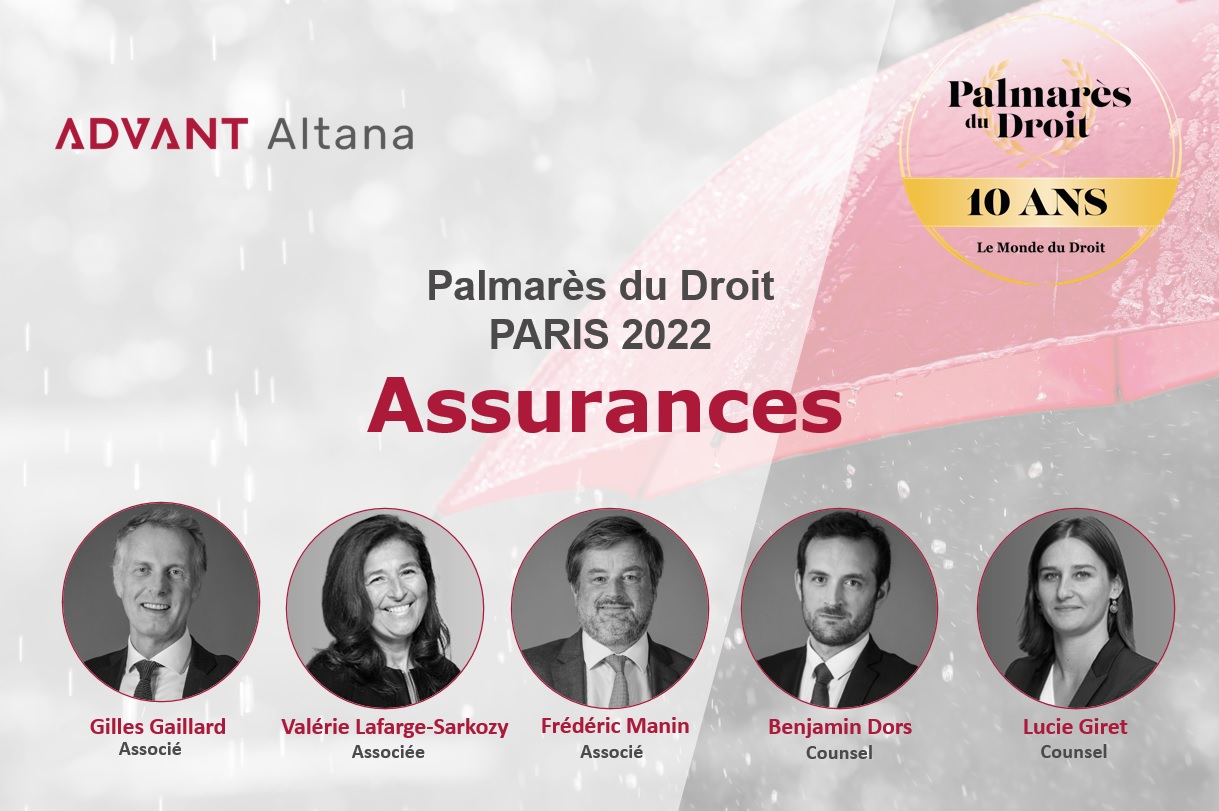 Palmarès du Droit 2022 - Le Monde du Droit
Assurances - Rang 3
Meet other
ADVANT Altana

clerks