Meet the team
Team Services
With its unparalleled knowledge and expertise of Indonesian law and legal system, accompanied with its familiarity with all aspects and levels of Indonesian society and business, AYMP is ideally positioned to mediate disputes, capitalizing on its reputations as honest and fair advocates at work, and as lawyers who advocates honest and fair business practices. Such skills and experience in dispute resolutions enable us to protect and defend clients from aggressive attacks by parties who have no hesitation in misusing the Indonesian legal system for their own benefit.
Our team also brings together industry expertise to assist clients in navigating and solving legal issues related to infrastructure investments. We assist our clients in undertaking the legal due diligence (LDD), managing legal risks, structuring the project, and preparing legal documentations in such a way to align our clients' interest and those of legal requirements.
Awards and Recognition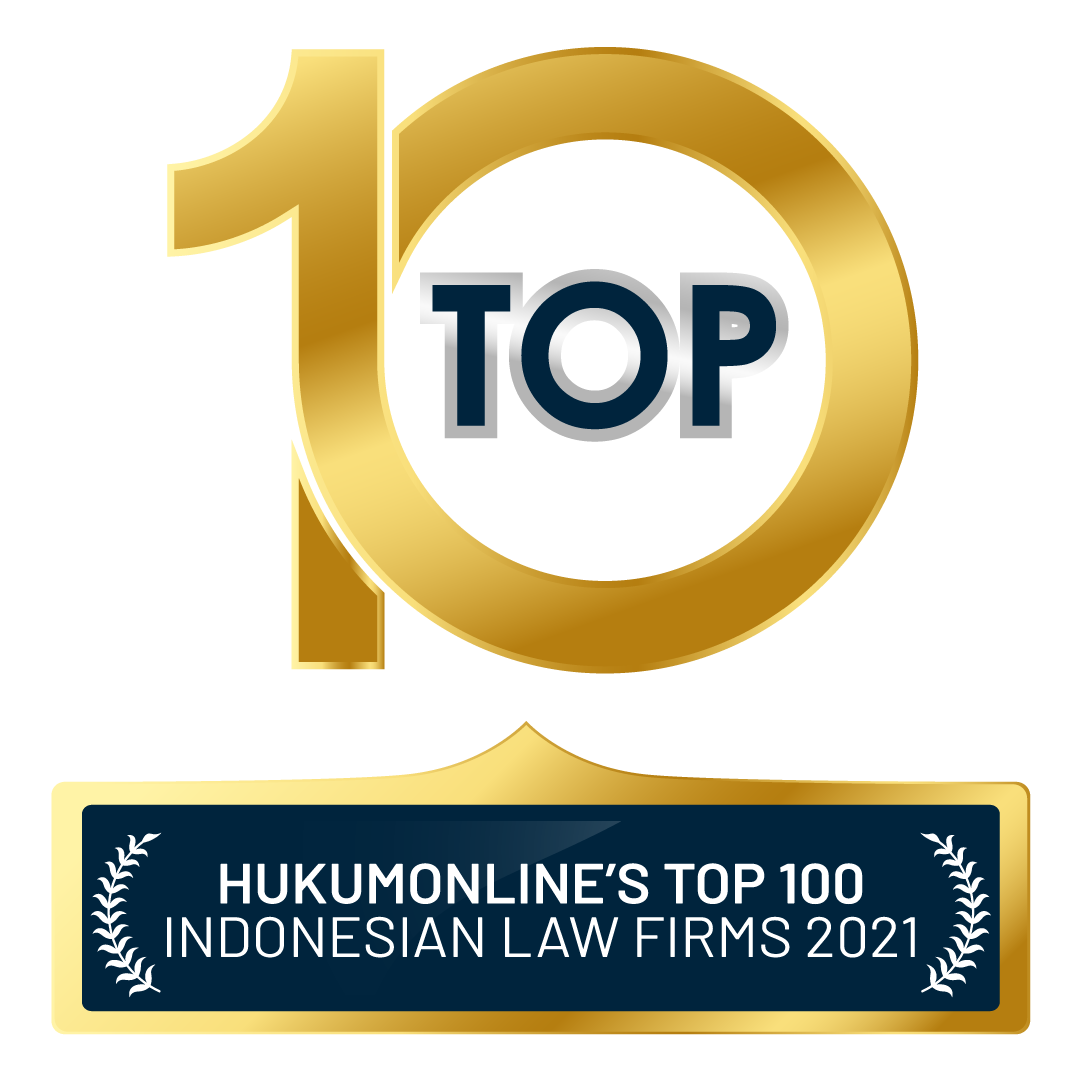 Hukumonnline's Top 100 Law firms 2021
Hukumonline.com is the largest Indonesian media for legal information, with millions of daily users mostly law practitioners. In 2021 the company conducted an online surveys for top 100 law firms in the country and AYMP is among the Top 10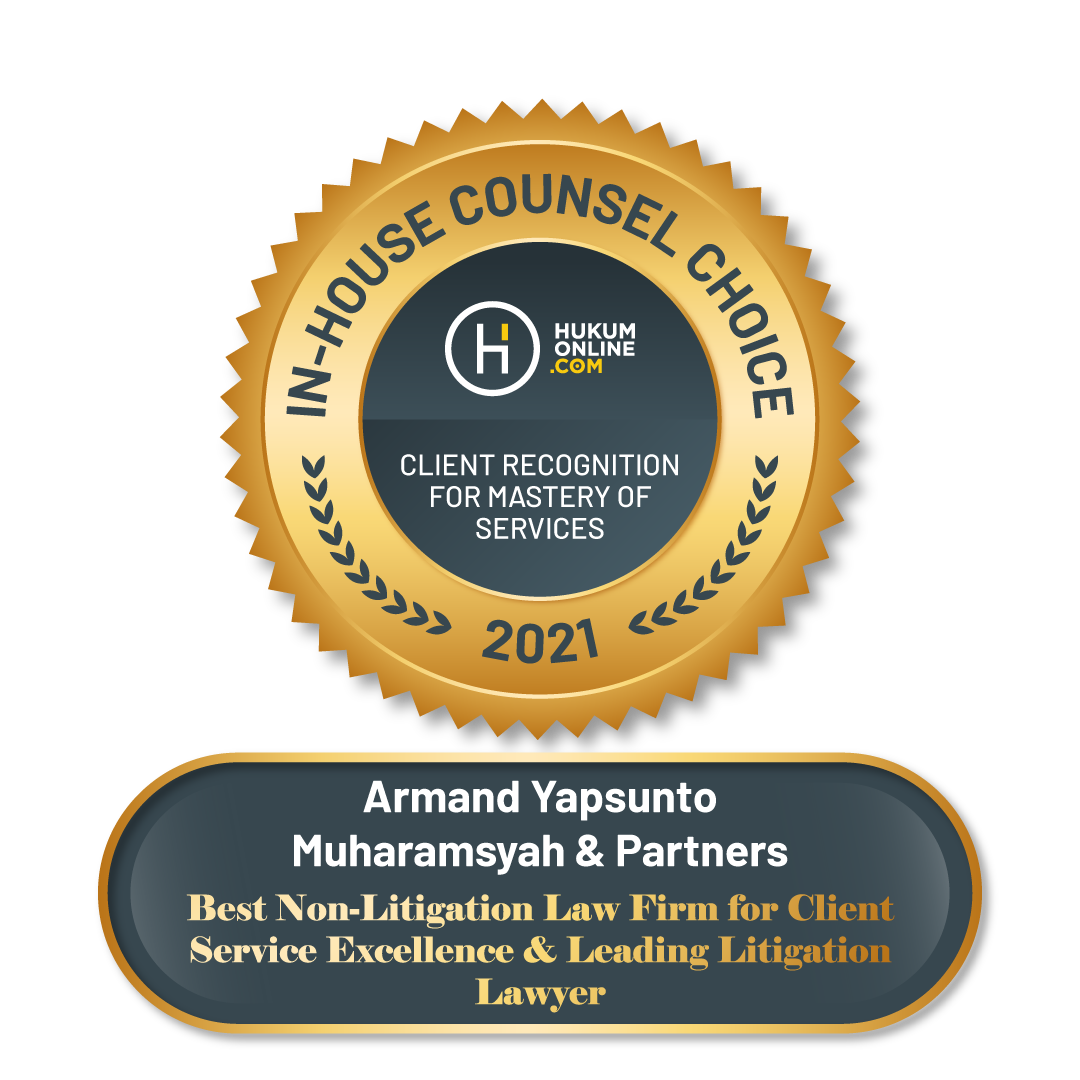 In-house counsels Choice Award 2021
Deals
The Initial Public Offering of PT Cisarua Mountain Dairy Tbk in Indonesian Stock Exchange were conducted to raise approximately US$260,000,000. The whole use of proceeds will be utilized to expand the Company and for capital expenditure of its own and subsidiaries. The Company is widely known for its yoghurt products and its market shares is in national range and if not, internationally (specifically for Asian region).
Initial public offering by PT Adhi Commuter Properti Tbk ("ADCP") as the largest company in the field of TOD property. ADCP has been listed as ListCo in Indonesian Stock Exchange on 23 February 2022
AYMP acted as the issuer's legal counsel to PT Murni Sadar Tbk, owner and operator of Murni Teguh Hospitals, on its Initial Public Offering (IPO) of shares on the Indonesia Stock Exchange. Murni Teguh Hospitals are located in several big cities in Indonesia, namely Medan, Tangerang, Jakarta, as well as Bali and soon to also operate in Pematang Siantar and Bandung.
We acted as the legal advisor and consultant to the Government of West Java and PT Tirta Gemah Ripah as the Government Contracting Agency from preparation stage until transaction, which shall include preparing Final Business Case, particularly on the feasibility of legal and regulatory frameworks of the project, as well as preparing the required documents for the bidding process, drafting of concession contract, and providing legal assistance in the bidding process as well as evaluation and implementation of the project (post-award).
We are advising the Consortium of PT Cardig Aero Services Tbk, Changi Airports International Pte Ltd, and Changi Airports MENA Pte Ltd, as the winning bidder for the development of Komodo – Labuan Bajo Airport PPP Project.
The project is using a Public Private Partnership – Build Operate Transfer (BOT) scheme with government supports (in the form of viability gap fund for partial construction of the project) as well as government guarantee.
Meet other
Armand Yapsunto Muharamsyah & Partners

teams