Meet the team
Team Services
Our key strengths
Highly qualified and experienced team
Personalized and business-oriented services
Creative and strategic advice
Commitment with client's objectives
Connected to other firms in Brazil and abroad
Excellent environment to work
Main Areas of Expertise
Restructuring, Bankruptcy and Insolvency

LMORATO Advogados' team has extensive experience advising and representing clients in different positions such as creditors, debtors, investors, buyers, shareholders, board directors, bond trustees, bondholders, and bankruptcy trustees.

We provide our clients with a broad advisory and crisis management skills to navigate them through situations and business opportunities involving insolvent companies, in and out of court.

Our team has great reputation in bankruptcy related litigation, including fraud issues, disregard of corporate veil, succession of liabilities and collateral/security enforcement, counting on deep ties with other firms locally and around the globe when our assistance involves cross-border matters as it frequently does.

The team has represented clients in major restructuring cases such as Oi telecom, Odebrecht, Concessionária Rodovias do Tietê, Abengoa, Inepar, OAS, ERB, JBS-Friboi, Schahin, Alumini, Imcopa, OGX, OSX, Lupatech, Independência, Infinity, Tonon, Arantes, Agrenco, among others.

Litigation and Arbitration

We usually handle strategic and complex litigation matters in court and in arbitration cases, providing vigorous and indefatigable representation to our clients, with strong reputation mainly in corporate, contractual, banking, commercial, consumer, product liability, class actions, credit recovery and insolvency related cases, in almost all industries.

In addition to our pre-litigation advisory, we are prepared and always attentive to tactically choose the best strategy aiming to leverage our clients' position and provide them with an opportunity to efficiently resolve their disputes, or prevent a long and expensive litigation, through a settlement, when and if this is the desirable solution for our clients and their businesses objectives.

Special situations and distressed investment

We frequently assist clients as buyers, sellers or investors in special situations deals (generally involving an insolvent company or a highly risky related situation), handling distressed M&A transactions, DIP/Exit financing, loan-to-own investments, litigation funding, and transactions involving legal claims.

In any given transaction involving a troubled company/asset, our clients appreciate our risk assessment, counting on our knowledge, strategic view, litigation skills, vast experience in bankruptcy related matters, and our ability to measure risks and identify the most appropriate solutions.
Awards and Recognition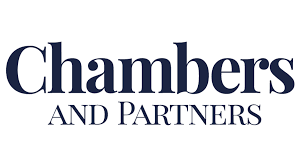 Chambers and Partners
"Creative" name partner Leonardo Morato is experienced representing both creditors and debtors in judicial restructuring. One client says: "Leonardo is one of the best litigators that I know, sharp, knowledgeable and with high negotiation skills."He has a solid track record advising on the acquisition of distressed assets, bankruptcy litigation and DIP financing. A source notes: "He is an excellent practitioner, very available, and has a great commercial awareness."
IFLR's Americas Awards, Global M&A Network's 11th Annual Turnaround Atlas Awards and Latin Lawyer's Deal of the Year Awards
Recognized by the International Financial Law Review (IFLR)'s Americas Awards 2019, Global M&A Network's 11th Annual Turnaround Atlas Awards and Latin Lawyer's Deal of the Year Awards for assisting in Oi's restructuring process.
Leaders League
Recognized by Leaders League Brazil Best Counsel in the "Recommended" and "Highly Recommended" categories in the areas of Bankruptcy and Litigation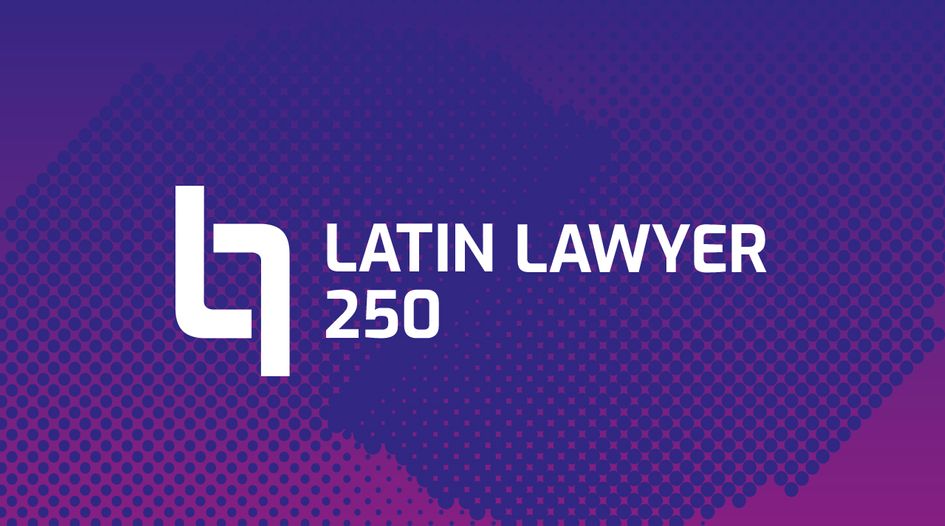 Latin Lawyer 250
"Building on an already strong profile in his specialist field, Morato has established a focus at his new firm on corporate and credit restructurings, judicial and extrajudicial restructuring proceedings and bankruptcy. His team also offers expertise in complex litigation and pre-litigation matters, arbitration, and distressed assets analysis in an M&A context."
Deals
Representation of Concessionária Rio Mais (Olympic Games park), in restructuring its debts, contracts and liabilities before its creditors and shareholders
Representation of Bunge, as buyer, in the acquisition of two industrial plants within the scope of the in-court restructuring proceeding of Imcopa
Representation of AB Concessões and Atlantia Group, as creditors, in connection with the Grupo Heber/Bertin insolvency proceedings
Representation of The Bank of New York Mellon (as trustee for bond issuances) in several judicial reorganization proceedings (Oi, Odebrecht, OAS, Celpa, among others).
Representation of HSBC, as creditor in several judicial reorganization proceedings (Tonon, OAS, Schahin, among others)
Representation of a syndicate formed by four Banks (Credit Suisse, Santander, Banco Bradesco and Natixis) and two investment funds in the restructuring of an export prepayment and credit agreement within the scope of the Bankruptcy case (Chapter 11) of the Arantes Group.
Representation of Oaktree Capital, as investor, in a distressed investment in connection with Oi telecom restructuring.
Representation of Deutsche Bank, largest creditor for Abengoa judicial reorganization, in connection with restructuring proceedings in Spain and New York (cross-border case).
Representation of Concessionária Rodovias do Tietê, as debtor, in its judicial reorganization proceedings and the sale transaction of this company to its creditors (debenture holders)
Representation of Deloitte as a judicial administrator in the judicial recovery proceedings of several groups (OGX, OSX, Inepar; Delbrás; Novoespaço; Alumini).
Representation of Portigon AG and West LB in the bankruptcy proceedings (Chapter 11 and subsequent Chapter 7) of the Agrenco Group.
Representation of Nestlé (DPA) as lessee of a major plant owned by LBR in the bankruptcy proceedings (Chapter 11) of the LBR Group.
Representation of Dow, as purchaser in a take-or-pay contract in connection with a judicial reorganization of the seller, ERB Energias
Represented Banco Banestes (a Brazilian public bank) in the Bankruptcy case (Chapter 11) of the Infinity Group. Banco Banestes adopted a number of measures within the scope of the court-assisted reorganization, including appealing against the decision that confirmed the Reorganization Plan.
Representation of Deutsche Bank and the QVT and VR funds as investors (credit buyers), in the judicial reorganization of the Schahin Group.