Interview with:

Uroš Rožič, M.Sc., Head of Legal Department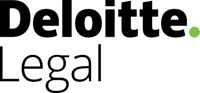 Head of Legal Department Uroš Rožič talks about a future of Deloitte Legal Slovenia
What do you see as the main points that differentiate Deloitte Legal Slovenia from your competitors?
Deloitte Legal provides the "one stop shop" approach, since, unlike other major law firms or companies that provide only legal services, we offer a joint operation of financial, tax and legal professionals. Moreover, we work in a cluster of 15 attorneys and lawyers in Adriatic Region and more than 2.400 lawyers operating in more than 80 countries, which enables our clients in-house access to regional markets and mixture of state of the art knowledge and experiences.
Which practices do you see growing in the next 12 months? What are the drivers behind that?
In my opinion practice that has the highest potential to grow in upcoming months is data privacy law. Due to the new national data privacy legislation that is presumably going to be introduced in short time, it is expected that inspections will follow, thus forcing the companies to be in compliance with the rules. Other practices that I see growing in next month's include labor law, M&As, intellectual property law, as well as real estate law. These practices are growing due to the needs demanded by the market.
What's the main change you've made in the firm that will benefit clients?
In the last year we have significantly enlarged our team of experts, which enables us to deal with more complex projects. Moreover, I believe we have made an exceptional improvement in respect of competence building of Deloitte Legal Slovenia brand and team, because more and more clients approach us on a daily basis with more and more sophisticated demands.
Is technology changing the way you interact with your clients, and the services you can provide them?
Yes, most certainly. Majority of our communication with clients is done through IT solutions developed globally and within Deloitte in order to meet specific client's needs. I strongly believe that in a near future majority of legal (and other business) work will be heavily depended on information technology, automation and artificial intelligence.
Can you give us a practical example of how you have helped a client to add value to their business?
When we engage in project, we work closely with our team of tax, financial and business consulting experts, thus providing our clients with best possible solutions. Our clients know that when we deal with their problems, we automatically consider all aspects of the issue, hence broadly safeguarding their business interests. Pure legal services are not a central point of today´s client needs, therefore a mix of different experts on a project basis is becoming substantial. We witness a high growth in interdisciplinary service offering in last period of time.
Are clients looking for stability and strategic direction from their law firms – where do you see the firm in three years' time?
Clients appreciate advice from experts that know their business needs. It is essential for them to rely on constant service quality and time efficiency. Deloitte Legal is able to provide holistic guidance around strategic business decisions as well as offer support services that can increase efficiency and reduce the cost of some routine legal activities. I am positive that in three years' time we will strengthen our position in the market and be bigger in numbers of specialized professionals, each on their legal filed.