Interview with:

Róbert Szuchy, Managing Partner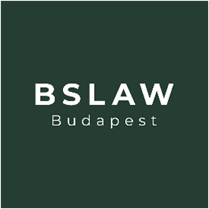 BSLAW Budapest
What do you see as the main points that differentiate BSLAW Budapest from your competitors?
BSLAW Budapest is an independent commercial law firm with a strong sector focus on Energy Law, and Energy Efficiency related legal advisory work as well as service capabilities on all legal and regulatory aspects of the  Renewables sector.
The firm specializes in commercial and corporate law;  EU law;  public procurement; re-structuring and litigation.
Our bespoke approach to client and matter management sets us apart in the market.
We are proud of our presence through BSLAW Brussels in Europe, which enables us to provide legal support for large scale  energy financing projects; and to provide  EU regulatory advice to both Hungarian and multi-national clients.
Which practices do you see growing in the next 12 months? What are the drivers behind that?
We plan to invest in the further building of our energy/regulatory practice both domestically and internationally.
First, we strongly believe in the market growth of e-mobility, which will bring about an increased need for related legal advice.
Second, we see that high energy costs bring to the fore the importance of smart grid projects, which require complex energy law related solutions and a plethora of legal advice. This includes a growing need for both regulatory and contractual/commercial law advice.
What's the main change you've made in the firm that will benefit clients?
We have demonstrated to our clients how new opportunities can result from enhanced energy efficiency solutions and we are helping our clients implement such new business opportunities through providing legal support in this regard.
Is technology changing the way you interact with your clients, and the services you can provide them?
We are investing mainly in data protection and data security systems. We have implemented high-end solutions – equipment and technologies, to ensure the full-scale protection of client data. We have created state-of-the-art encrypted communication channels with our clients for this purpose.
Can you give us a practical example of how you have helped a client to add value to their business?
One example is to showcase to our clients how enhanced energy efficiency solutions can be implemented for the purposes of increasing the effectiveness of their own business operations.
Are clients looking for stability and strategic direction from their law firms – where do you see the firm in three years' time?
It is our intention to grow together with many of our clients, especially those that we have advised since their start-up state.
We also want to ensure we can serve our clients both through the development of our existing offices and also by opening new  offices in strategically important locations to ensure a wider international coverage of our services.