Interview with:

Luis Fernando Guerra, Managing Partner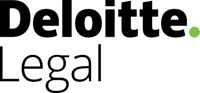 Luis Fernando Guerra, Managing partner of Deloitte Abogados discusses how the firm is adapting to clients' changing needs.
What do you see as the main points that differentiate deloitte abogados from your competitors?
Deloitte Abogados' has both extensive global presence and sound local market knowledge, the combination of which creates synergies that benefit our clients.
We operate where our clients need us, with over 1,750 legal professionals working in more than 75 countries. We also recognize that capitalizing on the opportunities and challenges of doing business in Spain requires an understanding of local cultural as well as economic and political factors.
Our unique position as local specialists operating as part of an extensive cross-border network is extremely beneficial to clients, such as where a Spanish company wants to expand its business into international markets.
Our multidisciplinary teams of lawyers, working across industry sectors, have in-depth knowledge of our clients' businesses. Our industry understanding facilitates thorough advice that covers all business issues. What matters to us, is to win great clients and to make an impact on their businesses.
Which practices in your member firm do you see growing in the next 12 months? What are the drivers behind that?
M&A advisory services experienced a boost last year after some difficult cycles, and we expect the market to remain very active in 2016. We believe activity will be fuelled by continued economic recovery in Spain, low interest rates, and organizations' desires to strengthen competitive position in the market, gain market share and expand into new markets.
Also, the need for regulatory and compliance work is growing as the regulatory environment in Spain continues to evolve. Employment law engagements will increase, as companies are undergoing restructurings and the Spanish Government has recently put in place various packages of incentives to promote job creation and entrepreneurship.
What is the main change you have made in your firm that will benefit clients?
Spain's economy is starting to recover after some years of very demanding adjustment measures. The legal market in the Iberian Peninsula is experiencing a deep transformation which has been defined by the current economic situation. International investment is increasing, and we are starting to see relevant transactions and the restructuring of Spanish businesses. Expansion into global markets is clearly an opportunity for growth.
Deloitte Abogados is positioned to adapt to this new environment, and to accompany our clients through this transformation.
Backed by the strength of the Deloitte Legal network, Deloitte Abogados will develop new multidisciplinary services delivered through innovation. We will focus on attracting the best talent, and developing our people to be prepared to serve our clients as their needs evolve.
How is technology changing the way you interact with your clients and the services you can provide them?
The reality is new technologies are having a massive impact on the way we interact with our clients. Customers are gaining power and we must behave in an absolutely transparent way to retain their trust.
Technology allows us to be more efficient in our communications with clients, and enables insights through data analytics. A new generation of digital natives are used to obtaining the information they need online. As a result, we are focusing on enhancing the information we make available online – such as the International Dismissal Survey or the legal topics in the successful tax@hand app.
Can you give us a practical example of how you helped a client add value to their business?
Spanish insurance companies are facing growing pressure from their parent companies to offer cyber risk policies. This is compelling these companies to seek related legal advice, but also technology and reputational advisory services to cover a full range of potential issues.
Insurance companies were reluctant to offer these policies as there was not a provider in the market which could provide an integrated solution. This was the situation of one of the main insurance companies in Spain when Deloitte Abogados decided to assemble a new tool which could fit to its needs while being able to adapt to other companies in the sector.
The result was CyberReact, a unique customer service designed to offer a comprehensive answer to clients in case of cyberattacks and security incidents.
Through CyberReact we can deliver an integrated point of view that includes legal knowledge as well as data protection, technology, and intellectual property advisory. We also offer full technical counselling; analysis and containment of the incident; shape of press messages; isolation and preservation of proofs; forensic analysis of the used hardware and the elaboration of a technical expert report.
Other insurance companies have shown their interest in this tool and a business plan is being prepared for its implementation.
Are clients looking for stability and strategic direction from their law firms – where do you see the firm in three years' time?
When it comes to client satisfaction –and peace of mind- having stability and strategic direction from your legal advisor is important. I believe the structure of our firm as well as our strategic view into clients' future legal needs will position us to provide the stability our clients require.
We aspire to grow in a sustainable way. Spain's position as the gateway to Europe and bridge to Latin America makes it an important part of most worldwide organizations' business strategy. We will continue to focus on attracting and developing the best talent, to embrace evolving technology, and to add value and increase efficiency savings for our clients. Deloitte Legal will continue to strengthen its capabilities at the network level worldwide.