Interview with:

Luca Daffra, Partner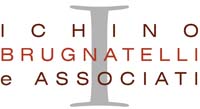 Partner Luca Daffra discusses Studio Legale Ichino Brugnatelli e Associati's core values and vision.
What do you see as the main points that differentiate Studio Legale Ichino Brugnatelli e Associati from your competitors?
To highlight an attribute of our Firm that really makes it outstand among competitors, let's talk about its consistent combination of tradition and innovation. In fact, the Firm has its roots in the past – since it was founded as back as in the nineteenth century – but it is projected into the future. As a consequence, the capacity to provide prompt and timely answers, ever more crucial to meet client's needs, is combined with accuracy in providing our advice. Innovation and modernity do not exempt us from attentiveness to customer relations and tailor-made approach.
Both our starting point and our finish line consist in meeting client expectations.
Which practices do you see growing in the next 12 months? What are the drivers behind that?
An undoubtedly growing practice is that related to the personal data protection scope. Its essence is easily foreseeable: in an increasingly computerized world, data are becoming a valuable commodity, it is hence legitimate to expect that safeguards will be steadily raised. From the standpoint of labour law, the processing of personal and sensitive data is a major point in the agenda, and the more a company intends to innovate its business processes and introduce technology tools that actually imply a pervasive control of the performance of each employee, the quicker action it will need to take in order to abide by the regulations now in force.
What's the main change you've made in the firm that will benefit clients?
Using the cloud, which makes it possible to access our resources from any place where we may happen to be, since we travel extensively for business, has speeded up our processes for immediate response, and we can now offer punctual legal advice so as to manage clients' needs without delay.
Is technology changing the way you interact with your clients, and the services you can provide them?
Absolutely, precisely because timeliness has become the reading key to clients' needs and, therefore, the extensive use of advanced computer tools is a goal in constant evolution. Thanks to the most up-to-date legal databases, the most powerful management systems and the most reliable e-mail clients, the Firm is able to respond as quickly as possible to clients' requests.
Can you give us a practical example of how you have helped a client to add value to their business?
Labour costs are often the higher ones to be borne by medium to large companies. This is telling how important human capital is as a tool for business development. Helping clients manage their human resources has an incredible impact not only on labour costs in terms of savings but also on productivity and, therefore, ultimately on company profits. Building retention and corporate welfare plans, maximising the results of good management of industrial relations, reaching the most widely shared agreements, promoting personal development: careful planning of HR missions is certainly one of the best tools we have available to help our customers in managing personnel not only in the pathological phase of a relationship but above all in the physiological one.
Are clients looking for stability and strategic direction from their law firms – where do you see the firm in three years' time?
In the next three years, I imagine an even more innovative firm, able to evolve with the continuous change of legislative sceneries and business needs and at the same time to remain faithful to our traditional values. An increasingly computerized firm that allows us to steadily grow and let our clients grow at the same pace, since their success is our ultimate mission.