Interview with:

Julien Martinet, Partner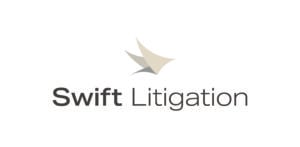 Swift Litigation
Founding partner Julien MARTINET explains how SWIFT LITIGATION distinguishes itself in the Parisian legal landscape; how he and his team of seasoned lawyers are well positioned to tackle new and emerging legal risks and issues; and how he expects his boutique firm to reach new heights in the coming years, all the while maintaining its close-knit environment, its autonomy, and its steadfast dedication to offering clients a tailor-made service offer adapted to their specific needs.
What do you see as the main points that differentiate SWIFT LITIGATION from your competitors?
With twenty years of litigation experience in major French and Anglo-Saxon law firms, the legal team at SWIFT LITIGATION has a high level of expertise in banking and finance litigation.
In order to respond to complex and high-stakes litigation, SWIFT LITIGATION follows a rigorous approach that is scientific and precise in nature. Maintaining a close relationship with the academic world and understanding our clients' business activity and expectations, we seek innovative and tailor-made solutions adapted to business life in an ever-evolving legislative and regulatory environment.
Our team, composed of seasoned lawyers committed to promoting a high quality and accessible service offer, has a unique perspective and a high level of skill and experience that enables it to prevent and anticipate new conflicts, whether they concern fraud, vigilance, asset freezing, embargoes and blocking statutes, the right to an account, negative interest, regulatory and criminal sanctions, ESG standards, ethics, new forms of shareholder activism and cybercrime.
Which practices do you see growing in the next 12 months? What are the drivers behind that?
In our ever-changing, globalized world, and in a legal landscape in perpetual evolution, adaptation is key. The team of veteran lawyers at SWIFT LITIGATION has in-depth knowledge of current and future litigation issues and new risks.
Specifically, SWIFT LITIGATION expects the emergence of new practices centering around:
I. Environnemental, Social and Governance (ESG)_Litigation
With climate change and sustainability as their focus, Environmental, Social, and Governance (ESG) issues impact businesses around the world as the legal and regulatory landscape evolves, as shareholder activism and individual initiatives gain ground, and as the expectations of consumers, investors, stakeholders and employees are raised.
The team at SWIFT LITIGATION is cognizant of the fact that with these emerging issues comes increased legal risks and compliance measures. We are well positioned to help clients navigate these matters.
II. Fraud and cybercrime
The rise in remote work during the COVID-19 health crisis, which often involved employees' using personal equipment and infrastructure with minimal IT protection systems and security measures, has allowed countless businesses to fall prey to cyberattacks of an increasingly protean nature: theft and disclosure of confidential data, dissemination of erroneous information, hacking and piracy, misappropriation or theft of funds, etc.
In 2020, nearly 978 million people worldwide were the victims of cyberattacks. Impacting individuals and businesses alike, damage from cybercrime is expected to reach 6 trillion USD in 2021.
Fraudulent activity has also been proliferating in the past few years; between 2017 and 2019, nearly 53% of French companies were the victims of fraud, with investment fraud representing more than 1 billion EUR in losses over the same period.
Given that the returns offered by conventional investment channels remain low, we have seen a rapid increase in investment scams, which often propose victims the opportunity to invest in alternative or innovative products — including cryptocurrency, Forex, rare land, diamonds, etc. — and guarantee them risk-free high returns.
The unprecedented evolution and proliferation of cybercrime and fraud have given rise to increased legal risks, with which SWIFT LITIGATION is poised to help its clients.
III. Regulatory pressure
Regulatory pressure is becoming ever more prevalent, especially in the areas aforementioned (cybercrime and fraud). Regulatory authorities increasingly want to interfere in matters that have not traditionally been in their scope of authority.
What's the main change you've made in the firm that will benefit clients?
The creation of SWIFT LITIGATION has, above all, increased our team's independence. Indeed, our priority is to be devoted to and present for our clients with a service offer unfettered by conflicts of interest, which are far too common in larger firms.
SWIFT LITIGATION provides clients with an accessible, intelligible and efficient service offer carried out by a close-knit, attentive, down-to-earth team characterized by a high degree of knowledge, experience, and expertise.
Is technology changing the way you interact with your clients, and the services you can provide them?
SWIFT LITIGATION has a highly secured IT system designed to preserve the confidentiality of clients' data.
We regularly offer video conference calls to its clients, which facilitates communication and the development of the strong client relationships for which our team is well known.
SWIFT LITIGATION also boasts an array of legal databases, with which its legal team is able to efficiently access the latest case law and doctrine.
Can you give us a practical example of how you have helped a client to add value to their business?
SWIFT LITIGATION regularly organizes training sessions for clients in order to educate them about emerging risks and new problems, help them anticipate their handling of these matters, and thus limit possible financial risks.
Are clients looking for stability and strategic direction from their law firms – where do you see the firm in three years' time?
SWIFT LITIGATION's goal is to confirm its position as a leading law firm in the field of complex litigation—particularly in the banking industry. Moreover, our burgeoning firm plans to increase the number of lawyers on its team.
No matter the developments that may take place in the coming three years at SWIFT LITIGATION, the values that have driven us since the beginning will remain constant, including our commitment to providing tailor-made services adapted to the specific needs of our clients; our dedication to innovation, skill, precision, and innovation; and our autonomy.