Interview with:

Elmer B. Serrano, Managing Partner/Senior Partner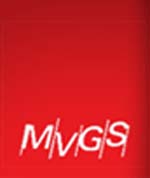 Martinez Vergara Gonzalez & Serrano | View firm profile
What do you see as the main points that differentiate MVGS from your competitors?
With the unique background of the partners and our lawyers, MVGS shares the commercial perspective of its clients. We are able to appreciate the transactional goals and eventual business profile that our clients seek to achieve in all their dealings on which MVGS is consulted.
This commercial perceptiveness allows MVGS to tailor its solutions and to professionally empathize with the needs and goals of its clients, improving even the returns and benefits to our clients from their transactions. This partnership of effectivity between MVGS and its clients is reflected in the loyalty of clients to MVGS and the  constantly repeating business referrals over the years.
Which practices do you see growing in the next 12 months? What are the drivers behind that?
>While a number of emerging practice areas are gaining focus, some of the notable areas of growth in the near term are:
Banking and Securities, with the rising interest rates and the tightening economic condition, banks and issuers will explore alternative means of raising funds, including issuance of bonds, CDs, and quasi-capital.
In Project Development and Finance, with the Philippine government's thrust towards rapid infrastructure development and the country's clear requirement for such, clients will seek MVGS' distinct advisory services and assistance in securing project development contracts and in acquiring the corresponding funding.
In M&A, I see that as the Philippine economy grows, many industries will continue to consolidate and new businesses will develop. Competition law is particularly interesting.  In the last 2 years, we see more complexities in M&A execution, and as deals become more intricate, anti-trust regulations will quickly evolve. Many industries are young and need to thrive. It is my view that there must be a healthy balance between regulation and business so that growth in not stunted, or that competition regulations are not indiscriminately applied.
There are, of course, other practice areas I see emerging or growing. Stricter adherence to corporate governance standards and protection of intellectual property rights  have become more relevant of late. Local clients are also warming up to local or international arbitration and to areas of alternative dispute resolution.
We have also observed that some local clients overlook the importance of their brands and other IP rights in the past. However, as they grow, and enter into more cross-border transactions, protecting their IP rights and putting value to their brands havebecome more significant.
Globalization also drives our local clients to adhere to stricter corporate governance best practices and to new regulatory requirements such as data privacy rules. The legal guidance of MVGS is being tapped in all of these areas.
What's the main change you've made in the firm that will benefit clients?
MVGS is a young firm, and we continue to improve our services to meet our clients' expectations.
We have begun to restructure our organizational set-up mainly geared to enhance institutional training of our lawyers and become more responsive to their professional requirements so they can be more effective in the delivery of legal services to our clients.
Over the years, we have improved our IT system and security protocols and we have instituted more efficient use of our resources.
We have also  invested in technology that makes available to us data on the work and time use of our lawyers.  This will allow us to allocate our resources, manage our lawyers' time and to focus our attention on the more pressing requirements of our clients. As some clients say, "I want my handling lawyer to drop everything."  You can't do that unless you can quickly re-allocate resources to suit the immediate needs of clients and projects.
Is technology changing the way you interact with your clients, and the services you can provide them?
Yes. as technology improves, MVGS has become more efficient.
In the Philippines,  given the problem of traffic congestion and lack of efficient public transportation, improved technology minimizes undue waste of time and resources.
In terms of client communication, email is becoming a secondary means of communication, as mobile phone apps like Viber, WhatsApp and Messenger are preferred more and more by our clients due to the immediacy and real-time communication.  Transactions are now even more borderless.
Research has likewise become more efficient and verifiable information is readily available.
Leapfrogs in technology has made practice more interesting and challenging because of the legal issues that comes with the territory.  Practice has also expanded at an equivalent pace and we have to keep up.
Can you give us a practical example of how you have helped a client to add value to their business?
In a recent acquisition, we pointed out to the client how the group structure of the acquired company and its subsidiaries foster duplication.  We worked with them to merge companies and streamline their overall organization and creating even more efficiencies.  They have managed to substantially reduce cost and improve their bottomline.  They have since  involved us more in their organizational and business direction and policies.
In one litigation, instead of protracted proceedings, we advised the client to adopt a remedy and that client was able to collect almost Php2.0 Billion now rather than later, reduce its expenses and minimize the loss of opportunity.  Client was able to deploy those funds immediately and earn money from it now rather than wait what reasonably could be expected to have been a minimum of 5 years.
One of our strengths is that we are not just "lawyers" but are our clients' partners in their businesses.
Are clients looking for stability and strategic direction from their law firms – where do you see the firm in three years' time?
Yes, more and more, our clients require organizational responsiveness and dependability from us.  In fact, certain clients have established minimum standards for engaging lawyers.  Clients require a level of predictability from their service providers, including lawyers, in order to project future business and assess potential transactions.  Clients therefore require a higher standard of professionalism and we, at MVGS, continue to plan strategically so that our size, skills and processes will match the developing requirements of our clients. In fact, clients actually expect counselling beyond normal lawyering standards.   We welcome this challenge as we believe in growing with our clients.
In three years, I see MVGS, bigger, with better foundations and more specialized skills.  Our lawyers are maturing with us and as laws multiply and become more complicated, I see our lawyers more responsive.  We are learning and acquiring the skills for the future legal environment and the issues we, as lawyers, will face.  I see MVGS developing even more specialized departments and our lawyers focusing more on particular practices.  I see our client base even more diversifying and growing. I envision the trust of our clients deepening.  I see MVGS and its lawyers becoming even more conscientious of our obligations to our clients and wanting to constantly improve and become the law firm of choice – ALWAYS at the top of our clients' mind.