Survey Results - Trainee feedback on
Travers Smith LLP
The lowdown - Trainees (in their own words) on Travers Smith LLP
Why did you choose this firm over any others?  'I really enjoyed the vacation scheme', 'the room-sharing structure definitely appealed to me as did the small trainee intake', 'quality of training – among the best in the City – and its unique culture', 'training structure', 'the balance of high-quality work and human people', 'it's much better here as we are a lot more supported. The firm is rated highly for training and the investment that is made in each of us is clear to see' 
Best thing about the firm?  'The people are down to earth, approachable and really seem to care about your development', 'the room-sharing system allows exposure to senior lawyers and training both formal and informal', 'our staff canteen and coffee bar being completely free', 'great training structure, early responsibility, and lots of client contact', 'free breakfast/lunch and coffees until 3pm (and Deliveroo if you're here late which is not too common)!' 
Worst thing about the firm?  'The unpredictable hours', 'salary in comparison to other firms', 'feedback and work allocation could be improved', 'the option of doing up to six seats, as with some other firms, would be appreciated, especially as two of our seats are compulsory', 'lack of international secondments', 'unapproachability of some fee earners'
Best moment?  'Assisting on a high-profile company administration', 'seeing the whole life cycle of a transaction from start to finish', 'attending a consultation with a QC', 'positive feedback from supervisors and feeling you are genuinely contributing to matters', 'working on an initial public offering and independently negotiating non-disclosure agreements', 'helping a pro-bono client win a non-molestation order', 'working exclusively with a partner on a couple of pioneering deals for the department/sub-team' 
Worst moment?  'The first time I had to manage competing deadlines', 'sending an email to the wrong person', 'working from home so early in my training contract', 'having to do lots of printing/admin tasks last minute before an important client meeting', 'working on a verification exercise that resulted in an 11-day working week averaging 14 hours a day in my corporate seat', 'getting negative feedback is tough' 
The Legal 500 Future Lawyers verdict on Travers Smith LLP
Travers Smith is 'open, friendly and fosters a genuinely caring atmosphere' where trainees can 'experience top City work without the continuous gruelling hours'. There is a 'supportive training environment' at the London firm; 'supervisors will make an active effort to ensure that you are not overworked and although of course you do get busy they will check in and make sure you're not struggling'. Travers Smith is a Future Lawyers Winner in five categories, including job satisfaction, social life and salary. The 'room-sharing system' comes highly commended: 'all offices at Travers have a partner (or senior counsel), a couple of associates and a trainee or paralegal, because the firm acknowledges that is the best way for juniors to learn'. 'It really feels like you are part of a team' at Travers Smith; people are 'generally very approachable and willing to give up their time to help you out.' 'Really exciting' highlights include 'seeing pieces of work which you've assisted on appearing in mainstream news', 'starting to feel comfortable and confident enough to take my own initiative on certain matters' and 'when a matter/deal is complete and the team gets together to reflect and celebrate'. The office is 'quite average' though. The firm 'covers two buildings' and some of the working floors 'feel quite dark'. It sounds as though the office move to Farringdon in 2025 will therefore be very well received! In terms of worst moments, one trainee was overwhelmed by 'the first time I had competing deadlines. Since then I have learnt how to manage these better'. For a 'genuinely friendly' culture in an inclusive environment and the 'opportunity to complete high-quality City work across a wide variety of practice areas', consider Travers Smith.  

A day in the life of... Michael Raff, trainee, Travers Smith LLP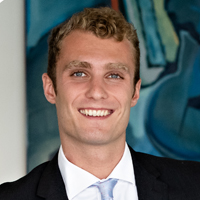 Departments to date: Finance; Financial services and markets
University: University of Manchester
Degree: Law with Criminology
9.00am: I arrive at the office where I am immediately mocked by our security guard for what he perceives to be Arsenal's poor summer transfer business ahead of the new football season. Knowing that he is wrong, I head down to Braithwaite's (our firm cafe) where I grab a coffee and breakfast. Depending on how busy I am, I'll either eat downstairs with whoever happens to be about or take it upstairs to my desk to have while going through my emails.
9.30am: I check in with the associates who I work with on certain clients and ensure that our worklist is up to date before our meeting with the partner. While preparing for the meeting a paralegal who is moving house wants my advice on whether to stay in south London or move north – I obviously advise them that north is better.
10.00am: I take part in our room's bi-weekly 'worklist catch-up', where we catch up on each other's weekends and go through the to-do list for each client (which in FSMD is usually quite extensive) and ensure that we are on top of what we need to do and the timeframe in which we need to do it.
10.45am: Along with the partner and associate in my room, I leave the office to go to a client meeting at their offices. The vast majority of meetings continue to take place online, but every now and then we'll go out for an in-person meeting. It often feels more productive and it's just generally more pleasant to get to know clients in person.
11.00am: We sit down with our client and have a productive discussion about the timeline and action points that need to be addressed ahead of the launch of their new flagship fund.
1.00pm: We leave the client's offices and head back to Travers. As the meeting has overrun (they usually do), we grab a quick lunch in Braithwaite's and have an informal discussion about the meeting, providing an opportunity for me to ask a few questions.
1.30pm: As most of the morning was taken up by meetings, it's a bit of a scramble to get back to my desk and get started on my to-do list for the day. I start by writing up my notes from the meeting while it's still fresh in my mind.
2.00pm: I finish drafting a detailed cover letter which will accompany a change in control application which we will submit to the FCA on behalf of one of our clients.
3.30pm: I attend a client call over Teams where we answer some questions the client has on sustainability regulations. This throws up a few points that I will need to go away and research.
4.30pm: I meet with an associate to discuss a draft distribution agreement I have been working on. We go through the agreement and the associate explains some amendments that need to be made. After this I go back to my desk, make the changes, and send through to the partner for final sign-off.
6.30pm: I start finishing up my work, reply to a few emails that were neglected during the day and consider what I will need to do tomorrow.
7.15pm: I head out to a networking event that has been put on by graduate recruitment so that we can meet the current vacation scheme students.
9.30pm: After a few drinks and canapés (prepared by the Travers Smith kitchen staff), and a nice evening getting to know the students and catching up with some fellow trainees, I head home, resisting the urge to join the group who continue to socialise into the evening.
About the firm
The firm: Travers Smith promoted a record 11 new partners to the partnership and 11 new senior counsel in July, as well as a further five senior counsel in January 2022 – these amount to the largest promotion rounds in the firm's history, as well as increasing our trainee intake to a maximum of 40 trainees per year to support the continued growth of our business. We firmly established and embedded the firm's legal operations function, ensuring all departments benefit from process optimisation of service delivery, and also launched a number of market-leading legal technology projects, developed by the firm's in-house team, which have created significant efficiencies and cost savings for our clients. Key projects have included: TSSign – fully automated eSigning services with safe data retention, integrated into DMS, with over 850 closings completed to date; and Biblio – new online bible repository system which has involved the re-engineering of over 3,000 bibles to modern format, including a unique feature which allows hyperlinked indexes to our client's internal document management system.
The clients and deals: Held our first ever firm-wide conference 'Alternative Insights' for asset managers, bringing together global experts and key individuals from the industry to provide a unique opportunity to explore the latest commercial, reputational, regulatory and tax issues asset managers are grappling with. Maintaining strong client relationships, the firm has acted on a number of significant mandates this year. Highlights from our three core areas of focus include:
International asset management: Nest on its ground-breaking £600m move into private equity in partnership with Schroders Capital; a cross-disciplinary team advised long-standing client, transatlantic life sciences investment firm with over $2bn in assets under management, Abingworth, on its sale to Carlyle, a leading global healthcare franchise; Hermes GPE on a GP-led secondary liquidity offering to BT Pension Scheme for 55% of an SMA of lower/mid-market private equity funds and co-investments with a reference date net asset value of cUSD$1.2bn.
Cross-border mergers and acquisitions: Brewin Dolphin on its recommended £1.6bn takeover by RCB Wealth Management, an indirect subsidiary of Royal Bank of Canada; founders, Inflexion and other shareholders on the sale of Medivet to CVC Capital Partners; Ancala Partners LLP on the acquisition of aerial emergency services businesses from Babcock International Group plc (Babcock) in Italy, Spain, Portugal, Norway, Sweden, Finland and Mozambique.
Global disputes and investigations: Hewlett Packard Enterprise on fraud claims amounting to US$5bn, with parallel criminal proceedings in the US, arising out of the US$11bn acquisition of Autonomy Corporation plc in late 2011 – heralded as the 'tech trial of the century', in January 2022 it was announced that HP had 'substantially succeeded' in their claims; a European truck manufacturer defending multiple damages claims brought before the English courts (both as individual claims and as collective proceedings) arising from the European Commission's Trucks decision; conducting an investigation and cultural review following allegations of sexual misconduct against senior executives at a FTSE250 company; advising a global investment bank on a number of European Commission investigations into alleged anti-competitive practices in respect of its trading activities, and on related investigations in other jurisdictions; acting for the joint nominees in relation to a challenge to Caffe Nero's company voluntary arrangement (CVA), which was firmly dismissed by The High Court.
Senior partner: Kathleen Russ
Managing partner: Edmund Reed
Other offices: Paris. Led by our international board, we continually invest in developing and maintaining our relationships around the world with independent law firms who share our specialist strengths and demanding quality standards. Every year we collaborate with over 150 firms worldwide to provide bespoke solutions to our clients. As a trainee here, you will certainly have an opportunity to get involved in international matters and to get to know contacts at clients and other law firms around the world.
Who we are: It is not just law at Travers Smith. We treat our clients' business as our business, their dispute as our dispute, their challenges as ours.
We act for publicly listed and private companies, private equity and financial sponsors, and other business enterprises involved in large and complex UK and cross-border matters, transactions and disputes.
Our clients know that, wherever in the world they or their ambitions lie, we will work as one of their team to get things done. And they know that we will do so in a straight-talking, thoughtful and open way.
Diversity and independence of thought are key to our success. We know each other well and we know that we get the best results when we act as a team – not just within our individual departments, but right across our firm where we welcome views from everyone.
What we do: Our business comprises the following main practice areas: commercial, IP and technology, competition, corporate M&A and ECM, dispute resolution, derivatives and structured products, employment, finance, financial services and markets, funds, incentives and remuneration, operational risk and environment, pensions, private equity and financial sponsors, real estate, regulatory investigations and tax.
Trainee profile: We'll give you responsibility from day one – you will quickly find yourself on the phone to clients, in meetings and handling your own work with all the guidance you need. As such, the firm looks for people who can combine academic excellence with plain common sense; who are determined, articulate and able to think on their feet; who are self-motivated and have a healthy sense of humour.
A law degree is not a necessity – just over 30% of our trainees have non-law backgrounds.
Training programme: The firm's comprehensive training programme ensures that trainees experience a broad range of work. All trainees sit with partners and associates, which ensures a refreshing lack of hierarchy and unparalleled opportunities to learn by osmosis from some of the most senior people at the firm. It also means that trainees receive individual and extensive training from experienced lawyers and can look forward to client contact, and the responsibility that goes with it, from day one.
During the two-year training contract, you will rotate through four different legal departments. Trainees spend six months in one of our corporate departments and another six months in either the dispute resolution or the employment departments. For the other two rotations trainees are asked to indicate a department of interest, which includes the opportunity to spend six months in the firm's Paris office.
Travers Smith is a collaborative firm – we treat each other with respect and encourage our people to be themselves. We are very proud of the close-knit, supportive and non-hierarchical culture this creates.
Vacation schemes: Our vacation schemes take place at five points in the year – two in the Winter and three in the Summer, and each is a one-week, in-person scheme.
Vacation scheme students will be paid £750 for completing the week.
The scheme will follow our internal programme, which includes a number of talks, workshops and a negotiating exercise. There will also be department insights and close contact with trainees. The week is designed specifically for students to be given an authentic taste of a City lawyer's work. There are also working lunches and informal evening events.
Benefits: Benefits include private medical and permanent health insurance, life assurance, health screening programme, onsite physiotherapy, dental insurance, pension scheme, Cycle to Work scheme, subsidised café/restaurant, subsidised gym membership and season ticket loan.
Our people: Launched our agile working protocol – recent firmwide survey results show that the large proportion (85%) of the firm feel the protocol is having a beneficial impact on their wellbeing, while allowing them to maintain control over work/life balance and productivity levels; upgraded and invested in our office café Braithwaite's, including the provision of free breakfast and lunch to all our employees, and the upcoming rollout of dinner service; launched our pioneering 'Coffee with a Colleague' initiative – our automated randomising generator which creates random interactions across the firm, to enable colleagues to reconnect over coffee and strike up new connections in a hybrid world; invested in a new innovative benefits platform which will be launched in September 2022, providing our people with a wide range of exciting benefits, and a more intuitive benefits experience.
Our society and communities: Appointed our first pro bono partner, Sam Cottman, with the practice having tripled in size over the past two years; lawyers from every department have been involved in pro bono, working on over 100 matters in the past 12 months; spearheaded the launch of the Domestic Abuse Response Alliance – an alliance of seven leading law firms who provide pro bono representation to survivors of domestic abuse in need of protective injunctions – the largest pro bono advocacy service for survivors of domestic abuse ever assembled; with our largest cohort of mentors to date, we launched the sixth year of the pioneering LGBT+ mentoring scheme in partnership with Just Like Us, aimed at providing LGBT+ graduates with the skills, confidence and support they need as they transition from university life to full time employment; we are one of the founding sponsors of a new LGBTQI Legal Aid Fund, in partner with our longstanding charity partner, GiveOut, which will help provide funding and pro-bono support to LGBTQI organisations using the law and courts to advance equality; we launched the seventh year of our innovative CSR Art Programme, supporting the largest cohort of graduate artists to date; expanded our partnership with GROW mentoring, a social mobility-related scheme aimed at supporting aspiring solicitors from disadvantaged backgrounds access careers in law; launched a new social mobility group to help ensure careers at the firm are accessible to all and published a 'Telling Stories: Understanding Social Mobility' booklet to provide an insight into the backgrounds and careers of people at the firm; became Level 2 accredited under the Government's Disability Confident employer scheme.
Our sustainable future: Confirmed our move to Stonecutter Court in 2025, a new landmark 13-storey building, which will deliver 250,000 square feet of high-quality and flexible office space with market-leading sustainability credentials; currently reporting a recycling rate of 93% across eight streams and since January 2022 we have saved 60.363tCO2 entering the atmosphere due to recycling our waste instead of sending to landfill – this converts to 60.3 trees being planted; in the wake of pandemic restrictions being lifted we have achieved 26% reduction in the carbon emissions associated with both flight/air and Eurostar ; introduced 'Use up Fridays' and 'Meat free Mondays' in our office café Braithwaite's, ensuring we produce minimal waste which in turn supports our sustainability goals.
Diversity and inclusion
Our approach to diversity and creating an inclusive workplace goes beyond just ticking a box. We value everything that makes us unique and we recognise that celebrating our differences helps make the firm a special place to work. With a focus on allyship and role modelling, we are committed to creating a fully inclusive workplace where everyone can be their authentic selves.
Supporting our people: We have five fully inclusive professional networks, each led by a partner to provide high-level strategic input, connectivity and support for our people. These include: Black, Asian and Minority Ethnic; LGBTQ+; Gender Balance; Faith Resources; and Enable (which focuses on accessibility needs).
Strategic partnerships: We have developed partnerships with other external networks and organisations aimed at promoting a culture of inclusion and mutual respect in industry and in the wider community, including: Stonewall, myGwork, City Solicitors Horizons, Aspiring Solicitors, Rare Recruitment and JustLikeUs, STRIVE, WCAN, BIUCAC.
Corporate social responsibility: From working with emerging artists to supporting refugees and asylum seekers, our award-winning CSR programme is diverse, exciting and ever-expanding.
Working with local communities: We are committed to working with our local communities, developing meaningful ties with schools, universities and community groups and using our own influence and legal expertise to help give people better opportunities to access the legal profession. Highlights of our work include: Lawyers in Schools Programme; Prime work experience; Reading Partners; BEE Financial Literacy; Prospects; and GROW mentoring.
Charitable giving: We create meaningful, lasting and substantive partnerships with all the charities with whom we work. We provide substantial financial support to a nominated major charity partner (on a two-year basis). Our current major charity partner is the Felix Project, a charity that collects surplus food from food retailers and wholesalers and then redistributes it to charities and schools that provide food for those in need. Alongside our major charity partnership, the firm supports 100s of other smaller charities via the Travers Smith Foundation.
CSR Art Programme: The Art Programme is at the heart of our corporate social responsibility work and underlines our CSR commitment from the moment someone steps into our offices. Delivered in partnership with The University of Westminster and The Royal College of Art, with support from Serpentine Galleries, our Art Programme supports emerging artists with the transition from student life to professional practice.
Pro bono: Our award-winning pro bono programme is designed to provide individuals, community groups, charities and social enterprises, both in the UK and abroad, with free legal advice and representation. The programme targets the most impactful partnerships and legal work in the following four sectors: Climate, environment, and sustainability; Diversity, inclusion and social mobility; Vulnerable groups (refugees, survivors of domestic violence and survivors of human trafficking); and Rule of Law.
Key pro bono clients include: Refugees at Home; The Chancery Lane Project; JUSTICE; The Green Finance Institute; National Centre for Domestic Violence; City YMCA; and WWF-UK.
Earlier this year we launched the Domestic Abuse Response Alliance (DARA), which was founded by partner and head of pro bono Sam Cottman. DARA is an alliance of seven leading law firms who will provide pro bono representation to survivors of domestic abuse in need of protective injunctions. For more information see www.daraproject.org.